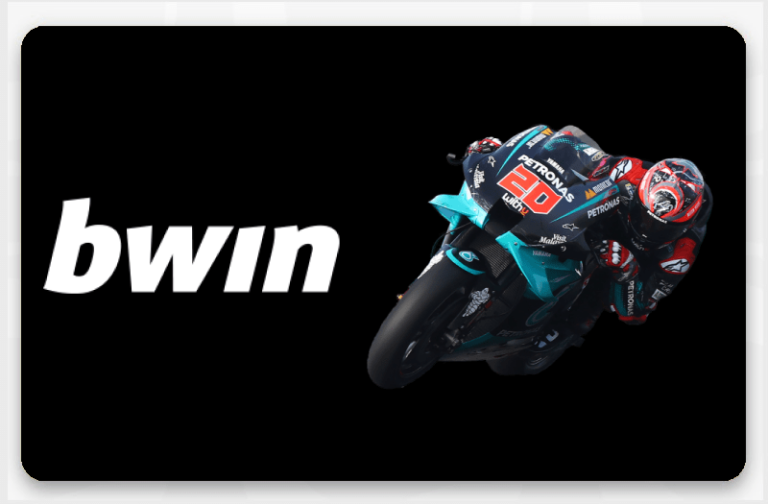 Bwin is a large online gambling platform that features sports betting markets, casino games, bingo, and poker rooms for the UK and European gamblers. One of its main features is the large selection of sports disciplines: it doesn't limit a punter with only the top popular sports, leagues, and events, and gives more opportunities than an average online betting site.
One of the pretty exclusive betting options of Bwin sportsbook is motorcycle events and particularly Moto Grand Prix. In this guide, we will tell you what bets you make on MotoGP at the Bwin and give you some insights into the bonuses, pros, and cons of the site.
What

is MotoGP

Moto Grand Prix or the MotoGP World Championship is the top-tier motorcycle road racing event held by the Fédération Internationale de Motocyclisme. Today, it is the oldest motorsport world championship that gathers thousands of fans and sports bettors.
It features exclusive motorcycles that were specially constructed and modified for the event, which is another thing that makes it unique.
Unlike the other motor races, MotoGP is about the unique vehicles you can't purchase.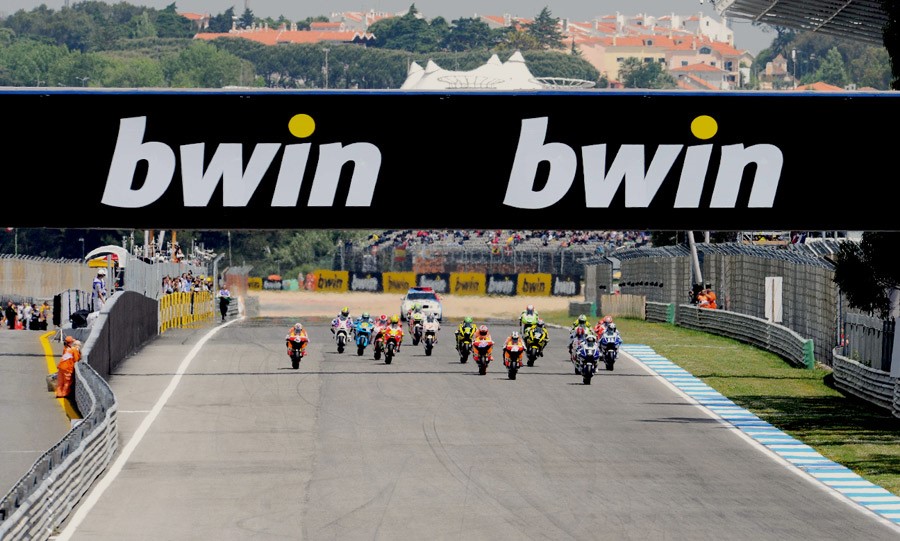 Bwin

MotoGP betting options

Bwin is one of a few bookies offering sports betting options on motor racing, and it's pretty superior when it comes to MotoGP.

The first thing we want to note is that Bwin has a great live betting platform, offering a live streaming service or animated graphics, various special features like Edit Bet or Cash Out, quick bets acceptance, and overall smooth performance.

At the same time, MotoGP live betting is a very exciting activity, so we were pleased to know Bwin offers live betting markets for all Grand Prix races.
Besides,

you can wager on the following markets in the pre-game mode:

1
Moneyline:
after tracking statistics and probably monitoring some consensus picks and insights, you predict who will win the race outright. There is only one winner, so you need to make a single choice. If your racer wins, you get the money.
2
MotoGP Futures:
this wager type is related to the outcome of the whole championship. Unlike Moneyline, where you determine the winner of a particular race, which is the part of the entire event, futures determine the champion. Besides, there are futures bets on who will win the Constructor's championship and the podium finisher, where you need to predict who will take three first places. In the Podium Finisher bets, you don't need to determine the precise results: it's enough to select three names.
3
MotoGP Prop Bets
These wagers make the whole betting experience much more exciting. In fact, it's not much fun to simply bet on a race winner. Motor racing betting is less thrilling compared to soccer, where you can wager on various players' stats and multiple events that don't directly impact the game's outcome. Luckily, you can opt for prop bets on the laps: for instance, who will have the fastest lap or will be the fastest qualifier?
Bwin

MotoGP predictions

Being primarily aimed at recreational and even beginning sports bettors, Bwin offers various facilities to help them learn. In fact, Bwin sportsbooks is an all-in-one platform containing both real-money sports betting options and valuable guides on multiple sports, including motor racing.
To read expert articles on motorsports, visit the Bwin prediction page: it is full of the latest news, reviews, and helpful info for the upcoming and past Grand Prix championships.
What makes them even more valuable is that Bwin is an official MotoGP partner and has access to exclusive information and the most accurate predictions.
Bwin

Bonuses

Unfortunately, Bwin rarely offers special exclusive bonuses for MotoGP races, but new users can still opt for its standard promotion: a risk-free bet of up to £100. Why not spending it on the top popular motor racing event?

Last updated on 27 Jan 2023 - 17:33
Liked this publication?