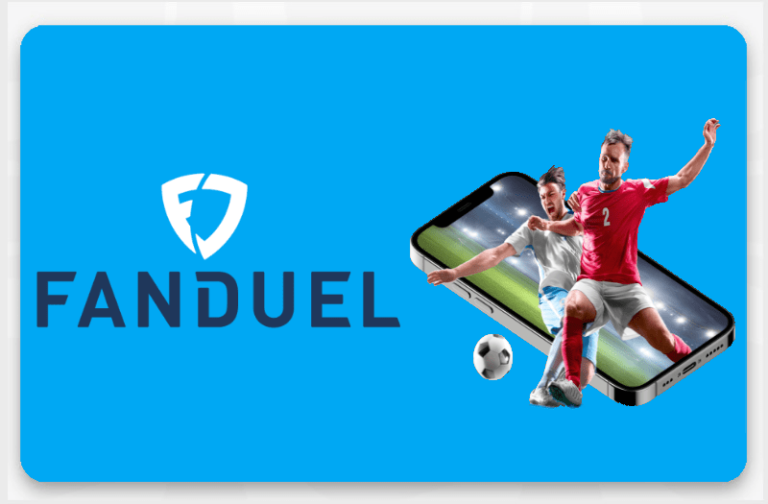 Parlay betting has grown in popularity in recent years. They are available at most sportsbooks, but FanDuel Parlays are unquestionably the most popular. If you're unfamiliar with this form of wager, you're undoubtedly wondering how to parlay on FanDuel. It's relatively simple.
In the US, online sports betting is gaining popularity. Bettors around the country now have more access to a variety of high-quality betting applications and features than ever before. Additionally, a diverse selection of wager kinds is offered. Whether you want to make a single bet or numerous bets on the go, current betting applications with accessible features enable you to do so.
The parlay wager is one of the most popular sports wagers for any sport. The top parlay apps let you wager on NFL, NBA, MLB, and other significant leagues games. It is very unusual to find a sportsbook that would not allow you to parlay since they've become one of the most popular wagers on the betting slip.
Numerous online sportsbooks allow for parlay betting, and the FanDuel sportsbook is one of the finest. We've included comprehensive step-by-step instructions below if you want to place a parlay on FanDuel. We'll discuss how to wager on parlays on FanDuel, how to set up a five-team parlay on FanDuel, and how to cash out a parlay on FanDuel. Additionally, we will discuss the FanDuel app and why it is one of the superb alternatives for placing a parlay bet.
How

to Wager on FanDuel Parlays

As of now, FanDuel is one of the simplest (and best) sportsbooks with which to arrange a parlay; it's as simple as following these steps:
Step 1: Create or sign up for a FanDuel account
FanDuel is one of the most fantastic online sportsbooks available and offers a tremendous welcome bonus of up to $1000! Naturally, you must join in or create a FanDuel betting account before making a FanDuel parlay. In a couple of minutes, you may register an account at fanduel.com/sportsbook.
Opening an account with FanDuel is simple, and it is required before you can make any form of wager. Follow the registration requirements, and you'll be able to place a multi game parlay on FanDuel within minutes. Please remember that you'll need to enter some personal information throughout the registration process, including your name, address, email address, and birth date.
If you already have an account, you just may log in at fanduel.com/sportsbook or through the app.
Step 2. How to add bets to your bet slip
After creating a FanDuel account, you may begin exploring wagering opportunities. First, you need to locate the stakes you want to wager on. If you're unsure how to place parlay bets on FanDuel, the following information can assist you.
FanDuel offers a plethora of markets, and it is feasible to include many sports in your parlay. These may be soccer matches, NBA games, or NFL games. To do so, explore the site and click on the odds you desire to play.
After clicking on a set of odds, they will display on your bet slip, and you may begin constructing your parlay wager.
You may include as many options as you desire in your bet slip. As you add additional selections to your bet slip, the chance to place a parlay bet becomes available.
Step 3. Construct your gamble
From there, it's just a matter of putting your wager. First, you must choose the amount of risk you want to assume. This is a simple method in which you just put your stake in the parlay "Wager" box displayed on your bet slip.
Before you finalize your selections, it's important verifying the FanDuel parlay maximum and whether FanDuel cash out is possible.
Specific markets may be prohibited on parlay bets, so read all the material thoroughly before confirming your picks.
The parlay bet box contains critical information. It features a field for the wager amount in addition to the odds in the box's upper right-hand corner. Additionally, FanDuel parlay rewards are available in the "To Win" box. To optimize your profits, you may utilize a parlay calculator to determine the relative value of a straight wager vs. a game parlay bet.
Step 4. Place your bets
After there, it's just a matter of putting your wagers. You'll see a green button labeled "Place Bets" at the bottom of your bet slip. Your bets will be submitted after you click that. All you have to do is sit back and cross your fingers that your winnings will begin to increase.
Changing

Your Wagering Slip Options as Necessary

While you're figuring out how to conduct a parlay on FanDuel, you may add or delete wagers from your bet slip before placing your wager.
This may be accomplished in a matter of seconds with a single click. You'll also see a red trash can next to each pick on your bet slip.
The option will be removed from your bet slip after clicking the trash bin. You may change your mind about who you believe will win or want to support an entirely different squad. That is acceptable; add and delete your selections as necessary.
Last updated on 26 Jan 2023 - 16:44
Liked this publication?