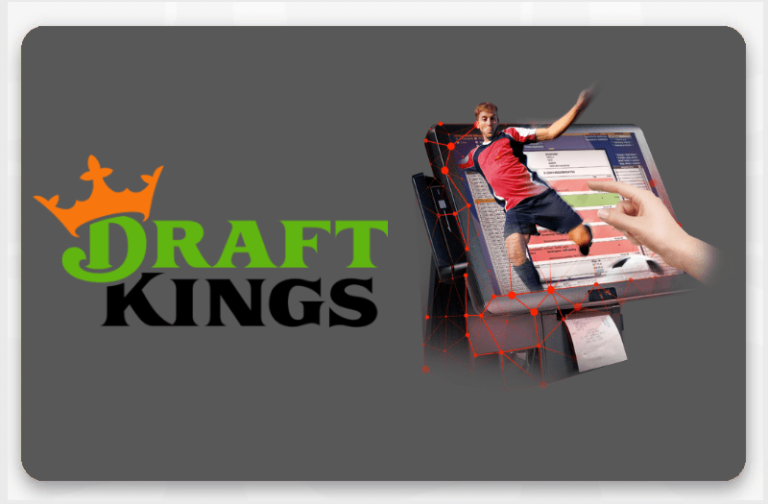 DraftKings entered the daily fantasy sports business in 2012 and has swiftly risen to become the industry's most prominent platform. Read on to define how does DraftKings work? DraftKings allows you to participate in daily or weekly fantasy sports games rather than season-long contests.
One of the good features of DraftKings is that it offers free games and paid tournaments. You may either practice your abilities in a daily game for free or compete against other players for real money. Since its inception, DraftKings has paid out more than $5 billion to participants.
Additionally, DraftKings established a sports betting service, allowing users to wager on professional and collegiate sports. The sportsbook offers a wide selection of events and contains useful betting-specific statistics to assist you in researching before making a wager.
Sign

Up and Make a Payment

DraftKings registration is a breeze. Using your email address, you may sign up for a new account. To make things even easier, you may join up using your Facebook account.
There is no obligation to deposit once you have registered an account. Free daily sports tournaments, many of which payout, are also available.
The method of adding money to your account is straightforward. For convenience, the site offers pre-set quantities that may be paid using a credit card, debit card, or PayPal.
Keep in mind that a $5 deposit is required to get started. DraftKings, on the other hand, will offer you $20 for free when you deposit for the first time.
Daily Fantasy Sports DraftKings is a completely different service from how Sportsbook DraftKings work. This is since DraftKings is required by tax authorities to record gambling gains. Create a second account and provide more personal information—including your social security number—before you can use the service.
DraftKings

Sportsbook

DraftKings Sportsbook covers almost every professional sport. Golf, motorsports, football, rugby, soccer, and tennis are just a few of the many sports where you may place a wager, and each sport has many leagues in which you can do so.

Every game has a variety of prop bets in addition to the regular over/under, spread, and moneyline wagers. You may also gamble on individual players in most sporting events. Choose the odds you like and decide how much money you're willing to put at stake.

Live betting is also available, and the platform has separated it into its section so that you can keep track of everything that is going on right now. There is a lot of fun to be had placing live bets on individual plays, but I've found that the odds are typically overstated in favor of DraftKings.
Fantasy

Sports DraftKings

To begin with, DraftKings was built around the concept of daily fantasy sports, which it excels at. Again, the number of sports to choose from is staggering. Every major US sports league, golf and tennis events, NASCAR races, and eSports may be found in the daily and weekly fantasy competitions. A lobby on the platform's home page organizes all of them, so you can immediately discover what significant competitions are taking place in your favorite sports.
DraftKings has nine distinct contest categories, each with a different entry cost and prize money.
Prize payouts are often guaranteed in contests, so you know precisely how much you stand to win before entering. Another form of competition is reserved for those who have played less than 50 games in a given sport, and you are qualified for that one.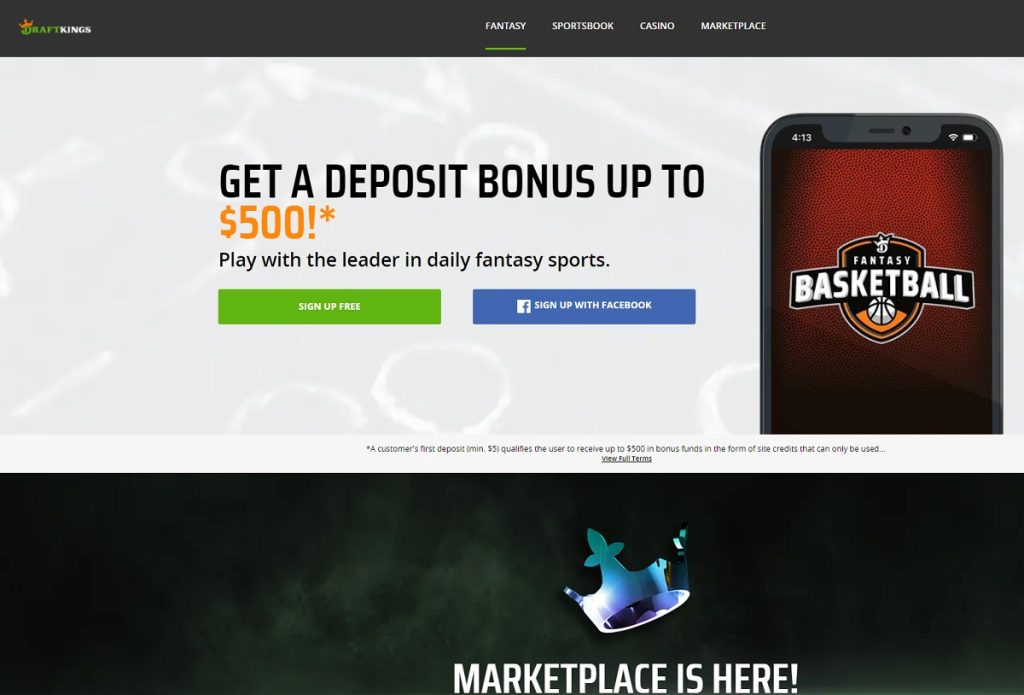 Thanks to the platform, it's also easy to discover the competition you're searching for. Using the search function, you may narrow down the current games by sport, content type, entrance fee, prize money, and field size.
If you've ever played conventional season-long fantasy sports, DraftKings will seem very familiar to you. The UI is fantastic. A single click is all that is needed to add players to your team and categorize them by position.
Support
DraftKings states that live agents are available weekdays and weekends when most games and wagers occur.
However, both daily fantasy and sportsbook players have access to a live chat feature that is virtually as good as phone support.
We were initially provided with a chatbot, but after a few minutes, I was able to talk with an actual human.
Territories
DraftKings Daily Fantasy Sports is allowed in every state except Arizona, Hawaii, Idaho, Louisiana, Montana, Nevada, and Washington. You may also join DraftKings if you live in Canada, the United Kingdom, Germany, Ireland, Austria, or Malta.
You must be a resident of New Jersey, West Virginia, Indiana, Pennsylvania, or New Hampshire in 2022 to wager. Due to state laws, the DraftKings Sportsbook has far fewer possibilities. Before you can place a wager, the site will verify your location.
Last updated on 15 Mar 2022 - 12:26
Liked this publication?