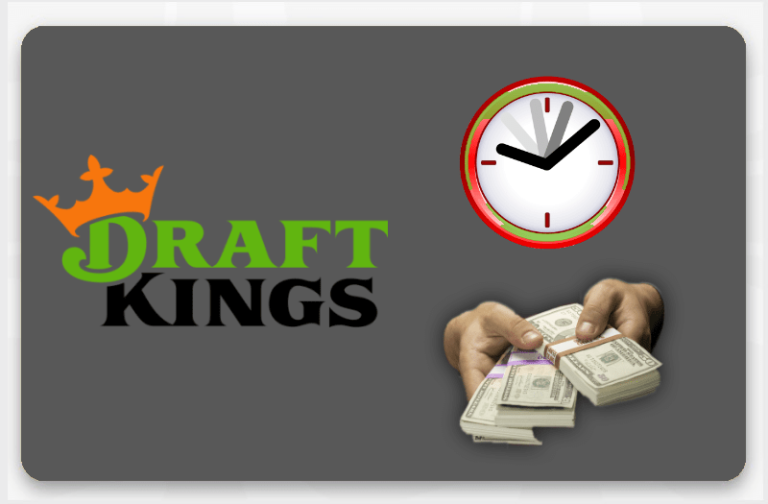 DraftKings sportsbook is a trusted brand in the USA and you be sure that you will receive all your sports betting winnings — unless you abused some terms and policies, of course.
You can choose a withdrawal method and check payout time for each at your DraftKings account.
Besides, don't forget to get acquainted with payout rules for the first deposit bonus or regular winnings.
Draftkings

Payout Time

Generally, DraftKings pays out pretty fast: it doesn't usually take more than five days unless you requested a payout via a check. To proceed with your withdrawal as quickly as possible make sure you did the following:
confirmed your identity. To request payouts, you need to have a verified account. To verify it, you need to provide DraftKings with the copy of your ID and proof of address;
for PayPal withdrawals — verified bank account related to your PayPal;
met the bonus wagering requirements — you can't withdraw bonus funds and winnings unless you rolled over the bonus amount according to DraftKings bonus policies.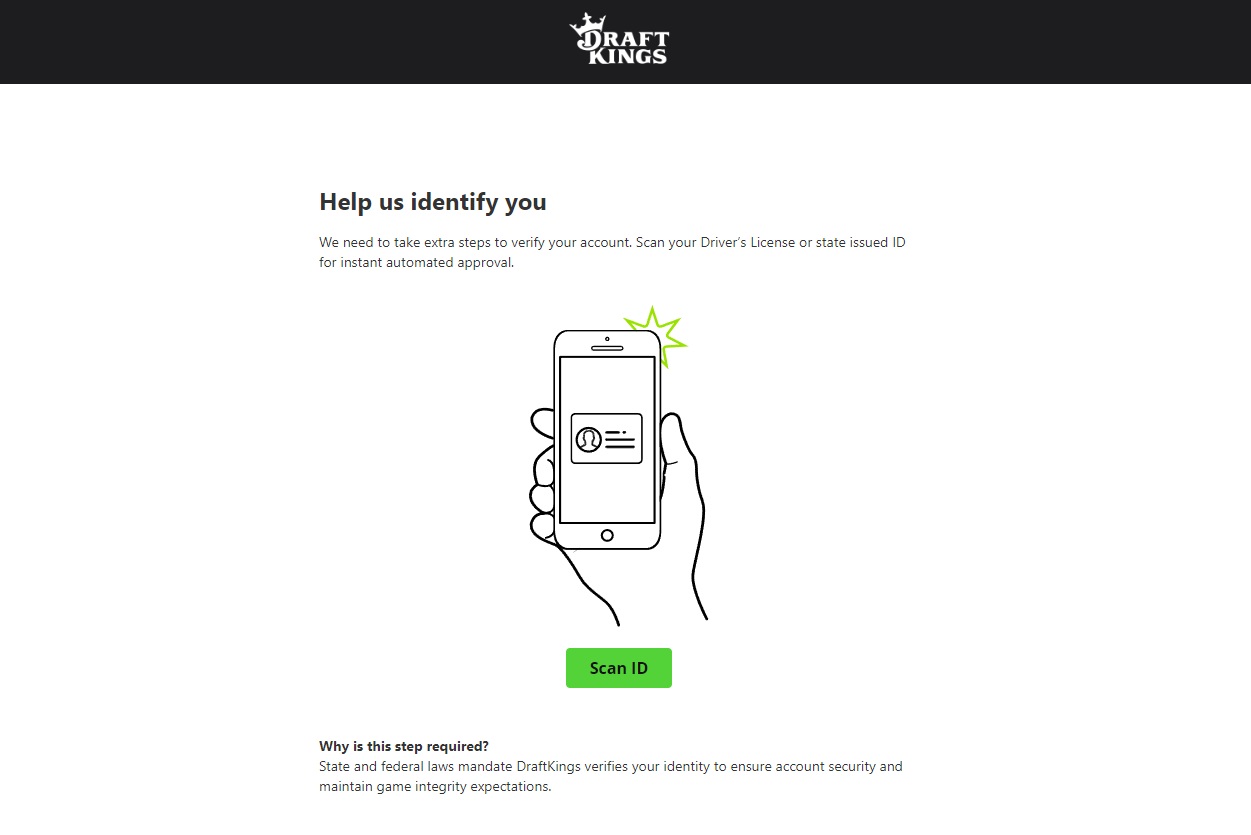 Before the Requested Withdrawal
Withdrawal requests at DraftKings super quick and won't take more than a minute. Go to your account settings and find the withdrawal tab. Select a withdrawal method, if possible. Your withdrawal will be considered by the Draftkings agents as soon as you submit a request. However, the whole process may take some time: see the timelines in the next block of this overview.
After the Requested Withdrawal
So, after you requested the payout, DraftKings starts the revision of your request. If everything is alright and you are eligible to receive your funds on your credit or debit card, PayPal account, or other payment methods, you will see an email from DraftKings that will confirm your withdrawal request.  Your funds will arrive within 2-3 days or more after it — it depends on your payment method.
Here

are the typical Draftkings withdrawal times:
PayPal account: 3-5 days;
Play Plus Card: 2-4 days;
Online banking: 3-5 days;
Wire transfer: 24-48 hours;
Cash in the casino cage (New Jersey only): 1 hour.
Besides, you can use check transfers. The timelines for such a withdrawal method may vary depending on the withdrawal amount:
For checks smaller than $100, DraftKings uses the USPS Priority Mail. It may take up to seven business days;
The checks with a withdrawal amount of between $100 and $1,999 are sent via USPS and you can track them. It can take up to five business days.
Checks from $2,000 are sent via Fedex. It takes up to three business days and you can track them at the Fedex site after your withdrawal request is accepted.
Besides, DraftKings created a conveient withdrawal tracker, so you can use to stay updated on the withdrawal process and clearly see what's your request status is without contacting customer support.
Draftkings

Payout Policies

DraftKings have similar policies for withdrawals from a daily fantasy sports account and marketplace, sportsbook, and casino. Besides, there are separate policies on refunds: when you want to withdraw your deposit, not winnings.

The withdrawable balance has the following policies depending on the withdrawal method you chose. There are only two of them for fantasy sports: paypal or check, but many more for a sports betting and casino accounts.

You can withdraw remaining funds you won via any of the suggested methods:
Withdraw

from Sportsbook or Casino:

1
Online banking:
To use this method, you need to have a prior deposit via the same bank account. To proceed with this option, connect to your bank account and confirm the withdrawal amount;
2
PayPal:
you need to have a verified bank account or show an existing PayPal balance to prove this payment option. You can't deposit and withdrawa via corporate PayPal accounts. You must use an email address that was confirmed for your personal PayPal wallet. To withdraw via PayPal, you need to have a prior deposit made via the same method. This withdrawal option is not available in all states, so check if your account has this option.
3
VIP Preferred e-check:
You need to add your routing and account numbers for deposits to receive funds via VIP preferred. You need to make a deposit from the same bank account before you can use this method to payout.
4
Play+ Prepaid Card:
no special policies;
5
Wire Transfer:
you need to provide Draftkings with your routing and account numbers of the bank account;
6
Cage:
The option is exclusively available for bettors who live in New Jersey and can personally visit the Cage at Resorts Casino in Atlantic City. To receive them, you need to provide a cage with your account number and your personal ID.
Checks: You can only receive checks for your name, that you verified in your DraftKings account.
If you changed your name or ID, you need to provide DraftKings with your new information as soon as possible to avoid withdrawal denials or delays.
Conclusion
Draftkings offers quick payouts via convenient methods familiar to any US bettor. It allows you to use all top popular wallets as well as checks and online banking plus cash if you live in New Jersey. You are guaranteed to receive the full amount of money you won within the shortest time if you have a verified account and follow all terms and conditions of the DraftKings sportsbook.
Last updated on 20 Jan 2023 - 16:51
Liked this publication?