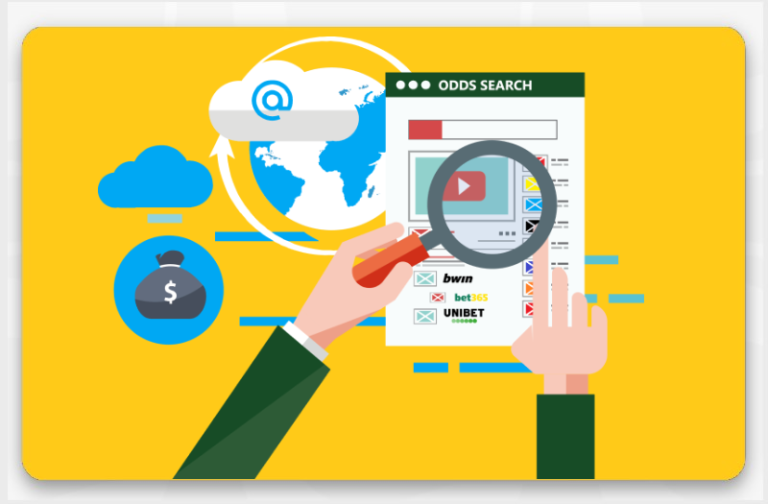 Are you exhausted from searching the web for the best odds on your favorite sports and events? This essay will lead you through the analysis of websites that compare odds. These services compile odds from multiple bookies and display them in an easy-to-compare style, saving you time and possibly leading to higher profits on your wagers. Learn how to use odds comparison tools efficiently to make educated wagering decisions and maybe boost your wins.
What

Is An Odds Comparison Tool?

A software or website that allows users to compare odds from various bookmakers on a single event or market is referred to as an odds comparison tool.
These applications collect odds information from multiple sources and present it in a user-friendly style, allowing users to easily compare and locate the best odds.
This can be especially helpful for sports bettors, as even tiny variances in odds can result in substantial disparities in potential winnings.
In addition, some odds comparison tools include further elements such as statistics or analysis, enabling consumers to make better-informed judgments. They can also be used to identify bookmakers with the best odds for a given event or across numerous events or markets.
Overall, odds comparison tools are a helpful resource for anyone interested in placing wagers on sports or other events, as they can assist users in locating the best odds and thus increasing their earnings.
Utilizing odds-comparing tools is extremely simple. Here are a few straightforward steps to get you started:
How

To Use Odds Comparisons?

1
Choose a credible method for comparing betting odds.
There are numerous possibilities available, so conduct a study and select one that is reputable and trustworthy.
2
Choose the event or market on which you wish to wager.
The majority of odds comparison tools let you search for specific events or markets, or to browse a list of the most popular possibilities.
3
Examine the odds.
Once an event or market has been selected, the odds comparison tool will display odds from multiple bookmakers side-by-side. Compare these probabilities and search for the optimal value.
4
Place your bet.
After locating the best odds, you may place your wager with any bookmaker of your choosing. Some odds comparison sites even permit you to place wagers straight from their interface.
5
Keep an eye on odds movements.
It is essential to keep an eye on the odds and be prepared to adjust your wagers as necessary, particularly as an event approaches.
It is important to note that some odds comparison tools may demand registration or subscription fees, but the majority are free to use.
Additionally, some tools are customized for specific sports or places, so ensure that the tool you're using applies to the sport or region of interest.
Why

Use Odds Comparisons?

Using odds comparison tools can be advantageous for sports bettors and those interested in putting wagers on games for several reasons.
Better odds: One of the primary benefits of odds comparison tools is that they enable users to locate the best odds for a specific event or market. This can result in increased returns on wagers, as even a tiny shift in odds can have a significant impact on prospective wins.
Time-saving: Searching for the best odds manually can be time-consuming, as it requires checking multiple bookies separately. Effort- and time-saving odds comparison tools collect odds from many sources and present them in an easily-comparable style, so saving users time and effort.
Additional features: Some odds comparison tools additionally include other elements, like statistics and analysis, to help users make well-informed decisions.
Wider range of options: Odds comparison tools enable users to check odds from numerous bookies, so expanding their options and maybe improving their chances of locating the best odds.
Convenience: Some odds comparison sites also permit users to put wagers directly from their platform, making the process of locating and placing wagers much more convenient.
Overall, odds comparison tools can be a useful resource for anyone interested in placing wagers on sports or other events, since they can assist users in locating the best odds and thus increasing their earnings.
Comparing

Odds On Multiple Bets

When you compare betting odds on multiple bets, it is essential to have a thorough understanding of the available wager kinds. These are some popular sorts of wagers:
Moneyline bets: A moneyline bet is a bet on which a team or individual will win an event. The odds for moneyline bets are typically represented as a positive or negative number. A positive number represents the amount of profit that can be made on a $100 bet, while a negative number represents the amount of money that must be bet to win $100.
Point spread bets: A point spread bet is a bet on the margin of victory in a game. The odds for point spread bets are typically represented as a number preceded by a plus or minus sign. The number represents the number of points by which the favored team must win for the bet to pay out.
Over/under bets: An over/under bet is a bet on the total number of points, runs, or goals that will be scored in a game. The odds for over/under bets are represented as a number preceded by an "o" or an "u".
Futures bets: A future bet is a bet on the outcome of an event that will take place in the future. For example, a future bet on the winner of the Super Bowl.
When comparing odds on multiple bets, keep in mind that different bookmakers may have different odds on the same bet.
By using an odds comparison tool, you can easily compare the odds from multiple bookmakers and find the best value.
Additionally, check the terms and conditions of the bookmakers you're comparing, as some might have different rules and restrictions. It's also important to consider the credibility and reputation of the bookmakers as well as their customer service, as you want to make sure that you're dealing with a reputable company.
Using

Exchange Prices When Comparing Odds

When comparing odds, exchange rates, also known as "lay prices," can be a significant resource. These prices show the odds offered by those willing to wager against a specific event.

In conjunction with standard bookmaker odds, exchange pricing can provide a more full view of the betting market for a given event. For instance, if a bookmaker's odds for a team to win a game are 2.00 (even money), but the exchange price for that team is 1.90, this may indicate that fewer bettors favor this team.

Using exchange rates can also be advantageous for placing arbitrage bets, which involve wagering on all possible outcomes of an event to ensure a profit regardless of the outcome. By comparing the odds offered by bookmakers to currency rates, it is feasible to identify profit-generating disparities.

Not all betting odds comparison sites give exchange rates, and not all of them are available internationally, so you may need to use alternative tools or platforms to acquire these rates. Also, bear in mind that currency rates can be highly volatile and fluctuate frequently, so it's crucial to act immediately when an opportunity presents itself.
Overall, combining exchange rates with standard bookmaker odds can be a useful method for locating the best odds and potentially enhancing wins.
This type of wagering and the platform or tool that facilitates it can be a terrific addition to your betting strategy, therefore familiarity with both is advisable.
Live

Odds Comparison

Some odds comparison websites allow users to compare odds in real time as events unfold. This is particularly beneficial for in-play wagering, as odds might fluctuate rapidly as the action progresses.

When utilizing live odds comparison, consumers may monitor how the odds are fluctuating in real-time and make timely wagering decisions. This can be especially advantageous for experienced bettors who can swiftly spot and capitalize on betting market shifts.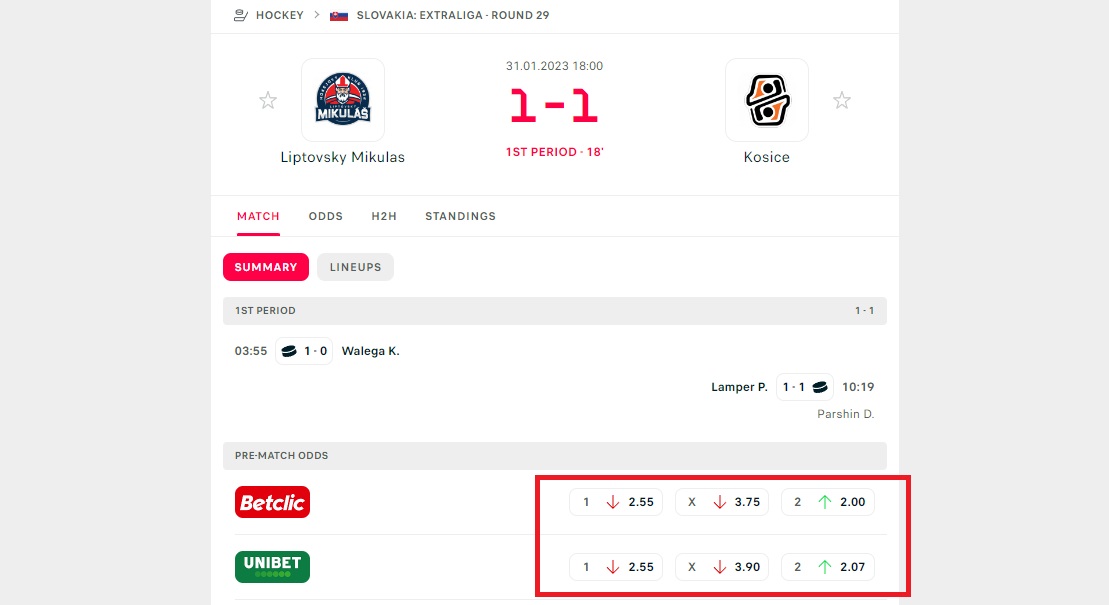 Not all odds comparison sites offer live odds comparison, thus it is vital to examine the tool you are using before placing bets. Additionally, not all events or sports are available for live betting, so it's crucial to confirm whether the event you're interested in is available before using this function.
Using the live odds comparison option can also be a wonderful way to remain up-to-date on the most recent odds and trends, and it can provide an advantage over other bettors who lack access to live odds data.
So, live odds comparison can be a useful tool for sports bettors and others interested in putting wagers on sporting and other events.
It enables users to make quick decisions based on real-time odds and to capitalize on market fluctuations as events unfold.
Paid

odds comparison

Paid betting odds comparison refers to the usage of odds comparison systems that charge a subscription or one-time fee for access to their services. In comparison to free odds comparison tools, these may offer extra features or greater precision.

The following are examples of paid odds comparison sites:
Expert-level statistics and analysis;
Exclusive access to particular bookmakers or markets;
Real-time odds augmentation;
Personalized alerts for changes in the odds;
More accurate betting odds comparison.
Before signing up for a paid service, it is crucial to conduct research and read reviews. a premium service does not necessarily indicate that it is superior or more dependable than a free service. Moreover, it is essential to analyze the features and prices of several paid services and select the one that best meets your needs and budget.
Paid odds comparison tools can be an excellent investment for professionals or serious bettors who demand a greater variety of features, more accurate odds, and a higher degree of assistance, but they may not be required for casual bettors.
Top

Odds Comparison Sites

There are numerous comparison betting odds websites accessible, and the ideal one for you will depend on your individual interests and demands. Here are some of the most popular and renowned odds comparison websites in the industry:
Oddschecker: Oddschecker is one of the most well-known and popular odds comparison websites. It provides odds from over 20 different bookies and covers a vast array of sports and events. In addition, it contains capabilities such as statistics and analysis.
Betfair: Betfair is well-known for its exchange pricing, which allows customers to wager against one another as opposed to traditional bookies. It offers a large choice of sports and events, live odds updates, and several betting alternatives.
Sportinglife: This website provides odds comparisons for numerous sports, including football, horse racing, and golf. In addition, it contains news, commentary, and style recommendations.
Oddsportal: This website allows users to compare odds from numerous bookies and includes a vast array of sports and events, such as football, tennis, and basketball. In addition, it includes live score updates and supplementary statistics.
Bookmakers.co.uk: This website compares chances for numerous sports, including football, horse racing, and tennis. In addition, it contains data and analyses, as well as bookmaker reviews.
Note that these are only a few samples of the various odds comparison sites available. It is essential to conduct research and select a website that suits your particular demands and tastes.
FAQ
Which comparison site has the best odds?
The comparison site with the best odds varies based on the event or market you choose to wager on. It is essential to evaluate odds from a variety of comparison sites and bookmakers to discover the best odds.
Which Bookmakers are Available for Betting Odds Comparison?
There are numerous bookmakers available for comparing betting odds, including Bet365, William Hill, Ladbrokes, Pinnacle, and many others. Different comparison betting odds sites may provide a variety of bookmakers.
To compare odds, you can use a program that gathers odds from several bookies and displays them in a format that facilitates comparison. You may also manually compare the odds provided by various bookies for a certain event or market. To obtain the best odds, it is essential to evaluate odds from several bookmakers and to continually check odds, as they can change quickly.
Last updated on 31 Jan 2023 - 19:28
Liked this publication?