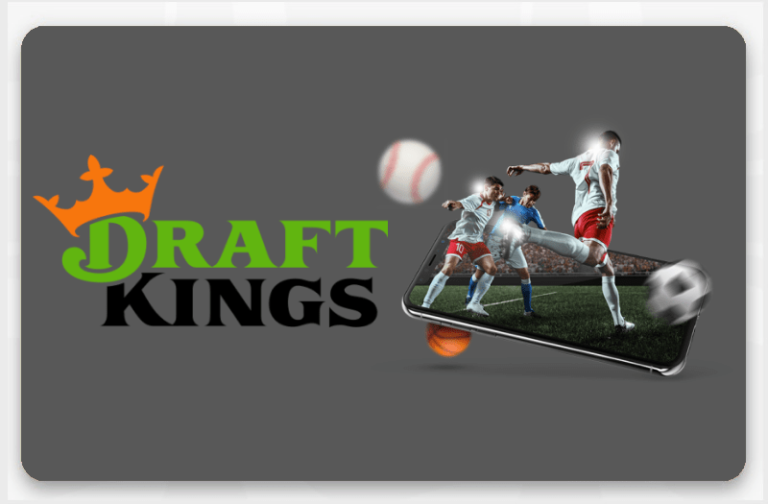 DraftKings is one of the US sports betting sites that don't limit bettors with the simplest betting options. Here you can select from various types of multiple bets like parlays or teasers. However, it might seem very challenging for a beginning bettor so we prepared a brief and comprehensive guide on how to deal with teasers and place them correctly.
Teasers

— Explanation

A teaser reminds of a parlay bet a bit. If you don't know, a parlay bet a combination of several picks from different events that must all win to make the whole wager work out.
Speaking about teasers, it's also a multiple bet with several picks, but here you can choose only point spread and game totals markets.
A teaser allows you to adjust point spreads and totals. For instance, there are 2,5-point spreads for a given team, but you suppose that it's more likely to work out with 3,5. So, you can adjust the spreads that a bookmaker offered by default. However, it changes the odds too: they become lower. In other words, you purchase a higher possibility for lower odds. The final odds depend on how many markets you added to a teaser and the number of points that you selected.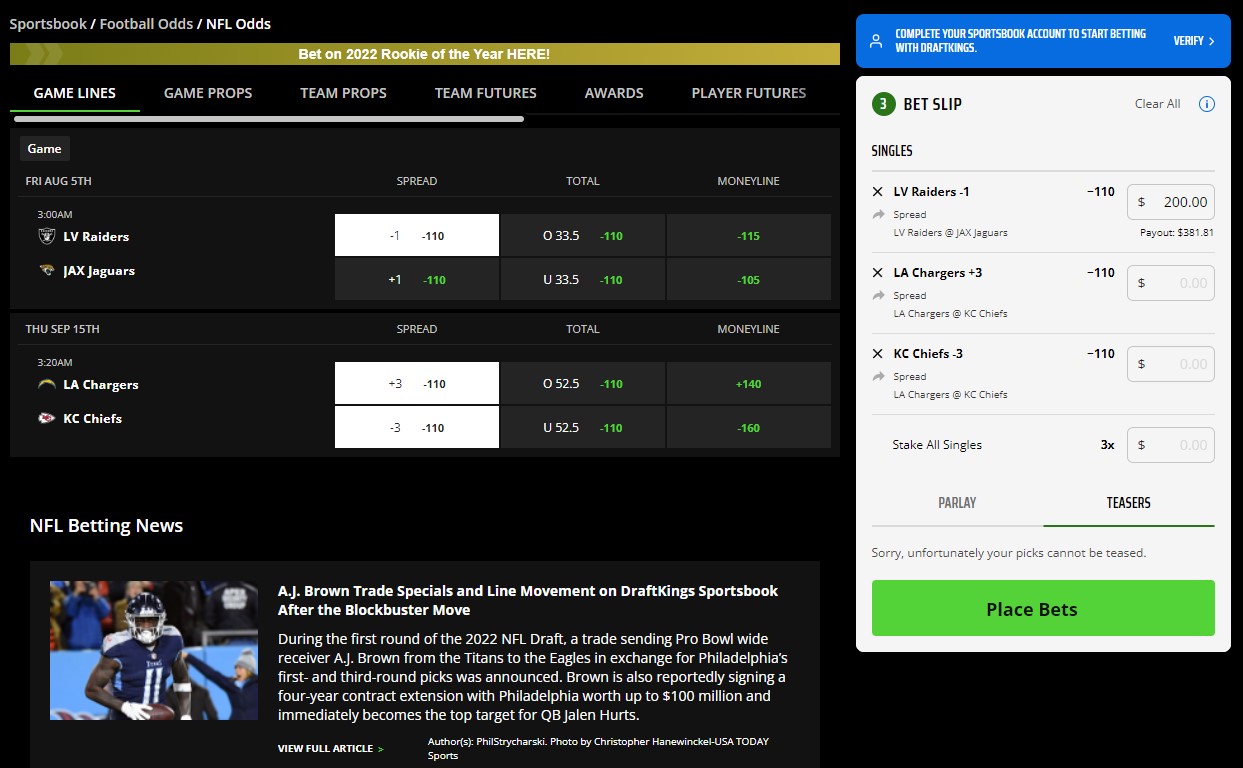 To win, a teaser must have all picks successful. If one of the selection results in a push or a draw, it will not spoil the whole wager, but will be deleted from the teaser and the odds will be recalculated. If you had only two picks, and one of them ended up in a push, you get the refund of the whole stake with a No Action status. If you bet on a Super or Monster teaser, you get better odds but take a higher risk: a push will mean you lose a bet, and you don't get any refund.
Can

You do Teasers on Draftkings

So, teaser bets are available on DraftKings but with some limitations. At the moment, DraftKings offers teasers only for Football or Basketball events, or their combinations. So, the top popular DraftKings teasers include NBA and NFL markets.

However, you are not limited by the US major leagues and can create teasers for any football and basketball game if there are available events with lucrative odds. Note: college basketball and college football doesn't count for a teaser bet, so you can only add it as a single or parlay bet in your bet slip.
How

Many Points do Teasers Gives on Draftkings

Depending on an event, you can add the following points by changing odds:

Football:
| Picks | 6 points | 6,5 points | 7 points |
| --- | --- | --- | --- |
| 2 picks | -120 | -130 | -140 |
| 3 picks | +160 | +150 | +130 |
| 4 picks | +260 | +230 | +200 |
| 5 picks | +400 | +350 | +320 |
| 6 picks | +600 | +500 | +450 |
Basketball:
| Picks | 6 points | 6,5 points | 7 points |
| --- | --- | --- | --- |
| 2 picks | -110 | -120 | -130 |
| 3 picks | +170 | +150 | +130 |
| 4 picks | +290 | +240 | +190 |
| 5 picks | +450 | +400 | +350 |
| 6 picks | +650 | +550 | +450 |
Do

Draftkings Teasers Lose Out on Push?

If one of the picks ends up in a push, there are several possible variants of your bet's result:
If you have several selections in your teaser, and one of them goes on push, the odds are changed according to the new number of selections as the push one eliminates. Your wager remains active and can either win or lose;
If you created a two team teaser, and one of them goes on push, you get a refund of your bet as it's not a teaser anymore, but you don't lose;
If you place a Super or Monster teaser (usually a 3 team ten-point option), a pick ended up in a push will make the whole teaser lose.
Conclusion
Teasers is a risky but highly profitable option to wager. At Draftkings, such a bet has very fair and transparent conditions, so it's probably worth trying if you have enough experience with single and parlay bets. However, it's rarely used for long-term betting strategies and is more popular among recreational bettors rather than wagering pros who make their living on sports betting.
Last updated on 20 Jan 2023 - 17:38
Liked this publication?