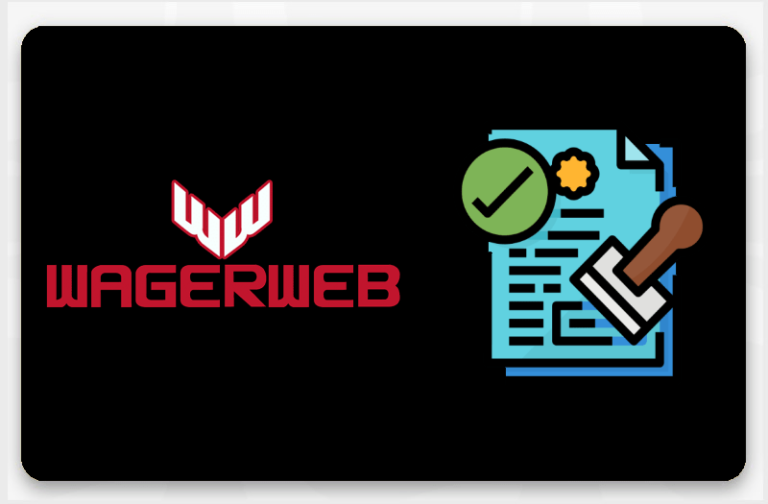 WagerWeb is a Costa-Rica based sports betting site and online casino. It works under the local law of Costa Rica but doesn't provide its services worldwide, operating in a limited number of countries. In this overview, we will discuss if WagerWeb is a legal and trusted sports betting site and discover its overall reputation in the online gambling industry.
WagerWeb

license

Although the WagerWeb sportsbook claims to be licensed by some Costa Rican gambling organs, it is not in fact like this. The thing is that Costa Rica doesn't issue any gambling licenses — its local law simply doesn't have any regulation of sports betting, casino games, poker, and other things related to digital sportsbooks and casinos. What is more, Costa Rica doesn't allow online gambling on its territory, so all the locals are automatically excluded from any online sportsbook's customer base.

When any brand decides to establish a bookie in Costa Rica, it must obtain documents proving it will be a remote-only platform for foreign citizens.

Still, it has nothing to do with a gambling license.

What does it mean for a bettor? Many things:
There is no control over any transactions.
Websites don't pass any audits.
Nobody can actually guarantee that the site will still exist the next day after you send your first deposit. Thus, online sports betting sites and casinos in Costa Rica are not licensed.
So, is it a bad idea to gamble at WagerWeb and similar sportsbooks? It depends, and here is when a bookmaker's reputation comes to a stage.
WagerWeb

reputation and overall info

Several things distinguish a good bookie from a scam. One of them is how long has it existed on the market: most fraudulent sports betting sites created just to take your money and go don't last for more than a month.

What's with WagerWeb? It was established in 1994, making it one of the oldest bookies in the whole sports betting industry worldwide. Obviously, it would have been closed long ago if there was some kind of a high-profile scandal related to the scam.

What is more, we read many reviews at independent platforms, and it turned out that customers speak nicely of the site's services, payouts, customer support, and the overall WagerWeb loyal customer pool is large enough to trust it.
WagerWeb

accepted countries

Although WagerWeb can work with any country, it limited the customer base to a pretty small pool of regions.
So, you can only sign up for this sportsbook if you come from the USA, Canada, or Latin American countries, say, Mexico or Brazil.
If you select any other country from the sign-up list, the WagerWeb site will send you an alert, asking you to contact their managers to proceed. In this case, your request might be considered, too, but it's much easier to complete the registration at some alternative bookie.
If you are lucky to be on the list, you will create an account instantly. However, you need to know that WagerWeb is not regulated as a bookmaker or an online casino in Canada, the USA, or anywhere else. Thus, if your state or country doesn't allow online gambling at all, your experience with WagerWeb won't be legal. In case of any issues with a bookie, you won't have a right to apply to your local jurisdiction and solve any negotiations, so you can only rely on the overall good reputation of the site.
Last updated on 20 Jan 2023 - 19:23
Liked this publication?