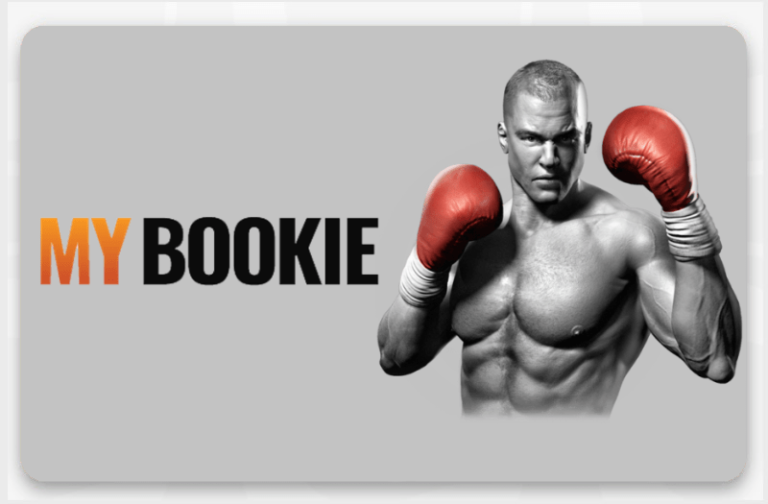 MyBookie's main sports betting offer is based on major US sports leagues like MLB, NHL, NBA, NFL, etc. However, it also has odds and lines for boxing and MMA, and bettors worldwide usually opt for MyBookie's competitive price. Let's look at what MyBookie has to offer for boxing events and how good the odds are.
Boxing

odds explained

Before we proceed to box betting markets that you can find at MyBookie, we'll speak about how to read sports betting odds in general.

Like most international sportsbooks, MyBookie offers American, Decimal, and Fractional odds formats, that you can easily switch from a web browser or a mobile phone.
American odds. American odds come as three-digit numbers with a plus or minus sign. Positive American odds, like, +250, or +100, indicate an underdog of the matchup and mean the amount you can win if you wager $100. Negative odds, coming with a minus sign, like -200, are usually used for a match favorite and show how much you need to bet to win $100. Of course, you don't need to wager precisely $100: your bet can be any size; for instance, the minimum MyBookie bet is $2.
Decimal odds. The decimal odds are traditional for Europeans, and they are a bit more straightforward. To know your overall payout from a wager, you simply need to multiply odds by your stake amount. For instance, if you bet at odds 2.1 and place a $100 stake, your payout will be $210, where $100 is your bet, and $110 is your winnings.
Fractional odds. Fractional odds are obviously a fraction like 1/2. The first figure of the fraction is your potential winning, and the second one is.
MyBookie

boxing markets

MyBookie covers all major boxing matches to bet worldwide, with a significant focus on British and US events. For instance, here is what the upcoming schedule for February looks like:
Amir Khan vs. Kell Brook
Jack Catterall vs. Josh Taylor
Dillian Whyte vs. Tyson Fury
Jose Pedraza vs. Jose Carlos Ramirez
The most inconvenient part of My Bookie is that it publishes odds pretty late: you won't fund much in the match coupon in a week or so before about. Besides, only a few matches will contain more than the most traditional bets as follows:
Money line. The most popular and straightforward wager: you predict who will win the bout. As boxing can be pretty unpredictable, this option can bring you a lot if you back an underdog.
Totals. Unlike in most sports, Totals betting in boxing is not about scores. Instead, a bettor wagers if the bout's timing goes over or remains under a particular number of minutes.
Stoppage or Knockout. This wagering option was invented exclusively for boxing, and it's about wagering on how the match ends. You wager on either stoppage or knockout.
MyBookie

Boxing odds

Let's look at prices offered by MyBookie for wagering on boxing matches: here are some of the lately published offers:
Amir Khan +150
Kell Brook -180
The odds are offered for the money line; as you can see, the margins are less than 5%. And here is what you can find for the same bout in the Totals market:
Amir Khan vs. Kell Brook 9,5
Over: -115
Under: -105
The margin is 4,71 here, which is also competitive, so Betway seems the top choice for wagering on the most straightforward boxing wagers.
My

Bookie Bonuses

If you want to make your experience even more lucrative, don't miss MyBookie's offers for new and existing customers. There are not usually special promos for boxing or MMA fights, but you can still use all the bonuses for wagering on boxing events. Here is the list of bonuses that My Bookie currently has:
Sports Welcome Bonus: a 100% first deposit match bonus. The maximum bonus is $1,000; you must rollover it 20 times to claim your winnings;
Sports Welcome Bonus (Alternative): a 10% first deposit bonus of up to $200 with only a 1-time rollover requirement;
Sports Betting Reload Bonus: a 25% deposit bonus for every deposit of up to $500, with a five times rollover requirement;
Referral Bonus: share a referral link with your friend; if they register at your link and deposit from $250, you will receive a 250% match to their deposit.
Last updated on 01 Feb 2023 - 14:26
Liked this publication?