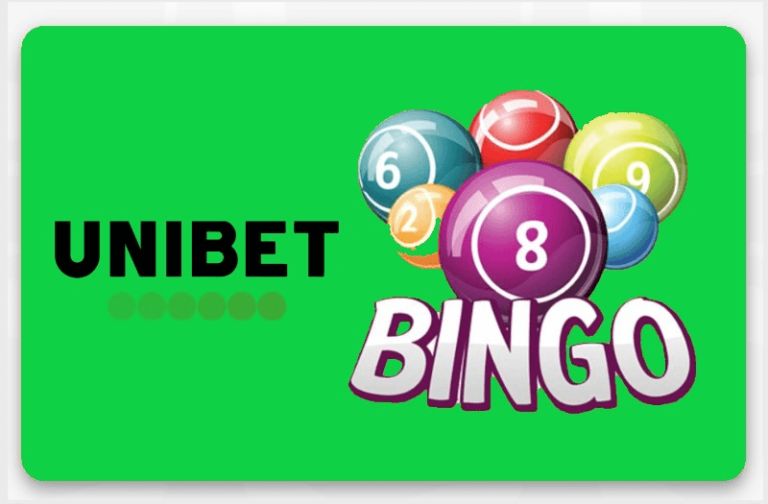 The betting company Unibet was founded in Malta in 1997. Now the bookmaker operates in more than 100 countries around the world and is included in the list of the largest betting companies in Europe.
Unibet was one of the first companies to offer its customers to place bets online. Also, the bookmaker several times became the best European bookmaker according to the European Gaming Awards.
On the website of the bookmaker Unibet, customers can find sports betting, poker, casino, live Unibet casino, games, bingo sections. The bookmaker also has separate mobile applications that are convenient to use for betting and poker. The company carries out its activities based on a license from Malta. Separately, the Unibet website has a Bingo section, which we will discuss in more detail in this review.
The Bingo section offers customers a variety of online entertainment. In this section, you can find a large number of bingo rooms where users from different countries can communicate with each other.
More than 20 different language versions are available on the Unibet gaming platform website, including English, French, German, and other major European languages. Please note that US players are not yet able to play for real money with Unibet.
In addition, the Unibet Bingo section offers players various currency options – there are bingo rooms that use Danish and Swedish currencies, as well as gaming rooms that use euros and pounds. This feature is an advantage for those players who want to play using their currency.
In terms of game selection, Unibet offers both 75 and 90 ball bingo games as well as games with special winning schemes. The choice is so large that any player can find entertainment to their liking.
Promotions
Separately, it should be said that when registering on the Unibet Bingo website using the BonusBonusBonus system, each player receives a 100% welcome bonus. This is another advantage enjoyed by the company's customers.
Jackpots
In the Unibet Bingo section, you can find a large number of jackpots – few bingo sites have such a variety. Each bingo room at Unibet Bingo has its jackpot, ranging from €20 for low-stakes games to £5,000 for higher stakes games. Rooms that focus on a particular country or region offer special jackpots – for example, in the Swedish room "Skandinavisk SuperBingo" users can find games with a big prize of over 20,000 SEK.
Software
To start playing bingo on the Unibet website, you need Java and Flash programs. Most often, these programs are already installed on the player's computer, so he can immediately start playing without downloading or installing any additional programs. You can activate the "auto-dab" option, which will help you automatically mark all the announced numbers on your cards. This is very convenient and helps users to always follow the course of events.
Also, a handy feature on the Unibet Bingo website is the chat feature.
With the help of chat, players can always be in touch with other users, which creates the illusion of live communication on the Internet. Each chat has its administrator, who maintains an atmosphere of friendly communication and offers players various additional games and entertainment.
Support

service

An important factor in the process of the game is the quality of the support service. Unibet Bingo's support team is available 24 hours a day, 7 days a week. Therefore, users can always ask their questions to support service specialists and get answers promptly. The easiest way to contact support is through the live chat feature available on the site. If you click on this option, a chat window will open where you can ask a question to a specialist. In addition, you can use the hotline, which is free for residents of the UK and available to foreign users. The site also has a feedback form.
Conclusion
Thus, we can conclude that the Unibet Bingo section has everything you need to entertain users. Here you can find a large variety of bingo rooms with many active players, as well as profitable promotions and offers.
The site has the latest software that provides players with reliable protection against spam and fraud, and the round-the-clock work of support specialists allows you to solve any problems at any moment of the game. The presence of different language versions allows players from different countries to use the offers of the site, and pleasant Unibet bonuses for registration are another advantage that distinguishes this company from its competitors. Therefore, each player will be able to find interesting entertainment for themselves on the Unibet Bingo website.
Last updated on 31 Oct 2022 - 11:44
Liked this publication?