Australian Rules Football Betting Sites
Published on 24 Jul 2020
Australian folk has always shown a colossal interest in sporting activities with football in the first place. Whether they watch, play, or bet on sports, Aussies are the nation of true sporting admirers. The world is familiar with many eminent athletes with Australian roots, who always honor their motherland on the international tourneys and championships. The Aussieland is notorious for its famous horse racing events, with the iconic Melbourne Cup on top of the largest global races list.
The Australian sports boost has reached the next level with multiple online bookmakers' arrival to this marvelous Oz land. Online betting made popular sports more accessible to local punters due to the impressive range of betting markets than none brick-and-mortar provider has. Are you thrilled to find out the best possible options for profit-making sports betting in Australia? Then you addressed the right people. Our pundits took time to explore the Australian sports betting market upside down to detect real stars among multiple bookmakers. We'll uncover the best sportsbooks for the AFL online betting and share useful tips on how to build up an unbeaten winning strategy. But first, let's see what the law says about online gambling in Aussieland.
Is sports betting legal in Australia?
For all sports bettors living in the Oz territory, we have some awesome news to share – online sports betting is a lawful business in Australia. According to the Gambling Act 2001, online bookmakers can deliver their services to locals under two stringent requirements. First, they should be granted by a license in the corresponding jurisdiction. Second, sports betting operators take full responsibility for checking if their customers are of legal age (18+ for gambling activity). Thus, please don't be surprised that Australian bookmakers may ask you to provide ID scans to prove your age. Some may say it is unfair that the local authorities punish only online betting companies, but not casual users if they lie about their legal age. Still, we advise you not to play games with the law and wait for your 18th birthday before making earnings on sports wagers.
Surprisingly, but Australian authorities are not as loyal to gambling providers as to sports betting operators. Poker rooms and online casino games are forbidden in most Australia regions, with only lotteries escaping the ban. In-play betting also comes under an embargo on the Australian betting sites because the government sees it as a form of online gambling interactive. So when you consider making a bet on the beloved AFL team or horse racing tourney in real-time, you can't do it online. But again, there is a backdoor for live betting; punters can place bets by phone or face-to-face with betting dealers amid the ongoing games. They can also address international (not located in Australia) online bookmaker operators that accept in-play wagers.
As we see, Australia has a controversial set of rules considering gambling sites and online bookmakers. Still, we can sum up that local punters are not restricted in their beloved pastime, online sports betting, if they gamble responsibly. It explains the immense popularity boost of betting sites in Australia within the last ten years. If checking the bookmakers' statistics, Aussie punters show the biggest engagement in soccer events. Locals most actively bet on the Australian Football League games, but still don't neglect less significant events. We'll return to the popular leagues' discussion later, and now let's finally focus on ranking the best Australian betting sites for soccer enthusiasts.
Best football betting sites in Australia revealed
bet365
Unibet
Ladbrokes
888sport
Betfair
SportsBet
William Hill
When our experts fish for the high-profile AFL betting sites, they pay heed to several vital points before recommending these bookies to you, dear bettors. So, why did our pundits make their choice on these specific sportsbooks? We'll give you a few reasons that influenced our decision. First, these betting sites have affluent markets for soccer wagers. Players can bid on the Aussie's domestic events like the iconic AFL Cup, alongside international games and special events, like the World Cup and EU Champions League. These providers impressed us by their live streams high resolution, which, in our opinion, all soccer sites should tend to offer.
We cross-checked how these betting site operators move their odds comparing to the market alternatives and could conclude that they have the best odds for the AFL events. We liked the plurality of betting options able to satisfy the preferences of starters and seasoned pro-bettors. One more essential creditability proof for players is that none of these Australian sports betting sites charge levies for deposits or withdrawals (checked on practice by our experts). Users will appreciate the large-scale spectrum of payment methods for faster transactions. PayPal, Neteller, and other popular e-wallets are available.
We tested how the customer support agents would react to claims and stayed satisfied by their professionalism and solid background in online sports betting. These sportsbook operators can bring a fruitful betting experience en-route due to their suitability to any mobile device. Finally, these betting sites offer a generous welcome bonus for starters and regular perks and promotions for their loyal audience (cash backs, money rewards, and free bet bonuses upon the promo codes). The last thing that conquered our hearts when we inspected the best Australian betting sites is that the operators have informative FAQ pages and offer betting tips for amateurs and skilled punters free of charge.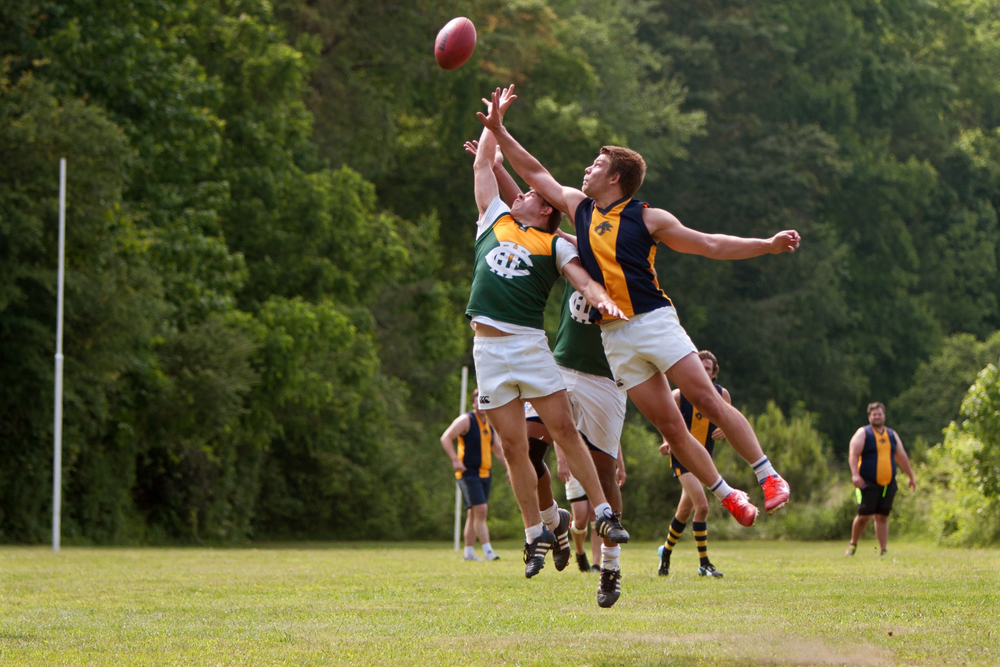 Popular leagues and AFL events in Australia
Australia is rich in mineral resources, picturesque national parks, and epic wild nature, extra to the thrilling sporting events that captivate sports enthusiasts around the world. The AFL (previously known as Victorian League) is the tremendous competition beloved by all Australians. The league counts 18 teams that traditionally compete for the AFL Cup amid the regular season. This good old tournament dates back to 2002 when the first AFL teams' confrontation for the desired trophy took place. According to the bookies' reports, the AFL Cup's grand finale is the most spectacular Australian event considering the bettors' growing activity.
Another outstanding event that attracts soccer fans to Australia is the AFC championship played in the NFL series. The most popular spots for holding the matches are in Melbourne and Richmond. On the whole, Australia is a motherland of many successful FCs, like Victorian Tigers and Sydney Giants, which made their names in the international arena. For years, soccer events hold the position of the top popular sports among Australian bettors. With the legitimation of the online betting sites in the Oz territory, locals can now savor all the benefits of sports betting for earning a hard coin firsthand. However, we suggest learning how the AFL bet types work before diving into the online wagering depth.
How to bet on soccer in Australia
For prospering on soccer wagers, punters need to understand the background of the betting options. If you are a starter in this business, experts recommend to begin with more straightforward wagers, and then gradually pass to the multi-level and more complex bet types. To make things easier for you, we prepared a three-minute-read guide that explains the soccer bets basics.
Matching bet
This wager is one of the best starters for AFL beginners. Bettors need to name a winning team, a loser, or bet on whether the confrontation will end in a tie. A matching bet is somewhat similar to the so-called moneyline, except that if the teams finish the match in a draw, your moneyline bet won't bring you the victory.
Double chance
This bet is analogous to the previous one, but this time, punters need to forecast two possible game outcomes. You can bid on whether a home team scores or a game ends in a tie, or another consequence – you bid on the away team to triumph or a confrontation to finish in a draw. The bet name says for itself, as you kind of double your chances by wagering on two different outcomes at once.
Handicap bets
This bet type is widespread among Australian soccer fans. The principle is that bookmakers tend to balance the opposing teams by giving a privilege to an underdog. They realize that, in the opposite case, punters will purely bet on the potential winner, and that's all. So, bookies put a 1 or 2 goal 'handicap' against each team's final score: (-) for a favorite and (+) for an underdog.
Half/Full-time bets
It may be challenging to predict how a match will run on the field and correctly name the prizewinner. But if you feel it's not your variant, you can try to predict the outcome by the half time, alongside the full-time result. Australian bettors can bid on a would-be winner or a match-in-a-draw.
Bet on the goalscorer
This bet type is much complex than predicting only the match first goalscorer. Punters may also wager on the final goalscorer, the first and the last goalscorer in each of the confronting teams, or the most valuable playmaker by the total result. For making the correct prognosis, it is recommended to learn the rosters and players' transfers in advance.
Over/under bets
These wager type suits those interested in the game result in general, rather than in a particular team's victory. Each Australian betting site releases a likely total score forecast, and a bettor should guess whether the actual score result will be higher or lower than a bookie's prognosis.
Prop bets
Proposition bets are ideal for punters who love using their imagination to predict different things that may happen within a game. Props are the complex bets that consist of several components. For instance, you can wager on a penalty to happen or not happen, the number of points both opponents to score, the number of touchdowns, own goal score, and a myriad of other things within the same match. The prop bets challenge is that each of the punter's predictions within one multiple should be correct for the prop bet to be granted as the winning one.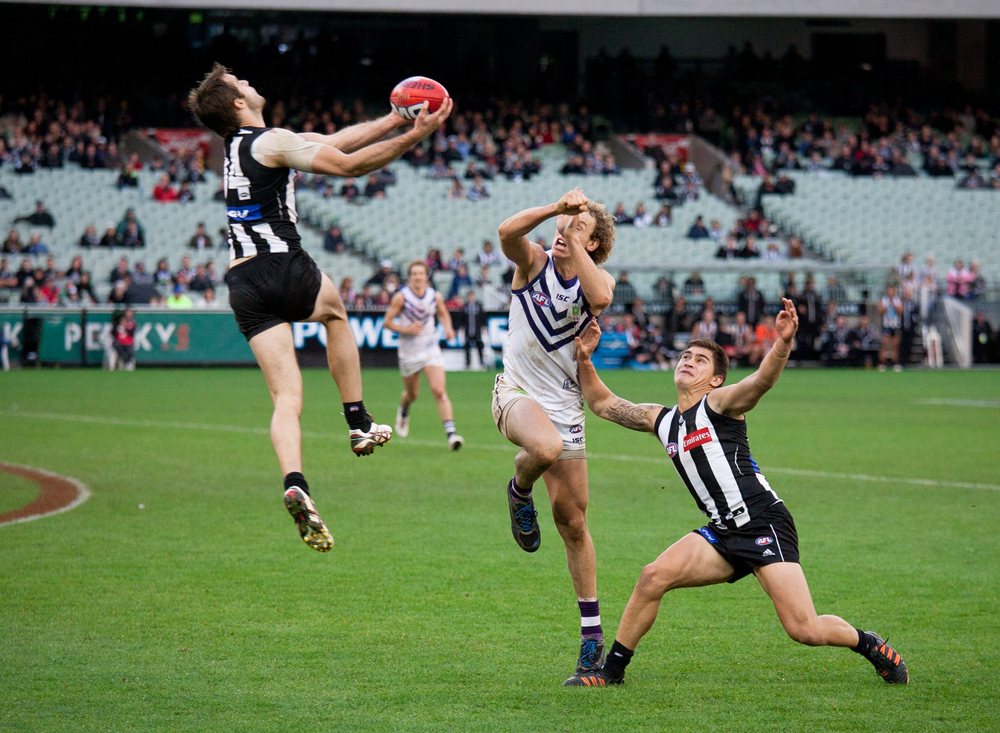 How to identify trusted betting sites in Australia
Before diving into the ocean of the best Australian betting sites, make sure you wager on the trusted and reputable platforms. Suppose you doubt that your beloved sportsbook is the one. In that case, we advise to pay heed to the following trademarks that allow our pundits to identify reliable bookies from poor-ranked alternatives:
Best odds on the market: The essential component of the profit-making wagers is betting under the competitive odds. You can fill your head with multiple combinations and calculations to place a potentially winning bet, but you won't earn a hard coin if the odds work against you. Thus, we advise relying on bookies with the best odds adjusted ahead of each particular event.
Unbeaten security measures: Reliable online betting companies always take security measures seriously. They protect users' financial details and betting account data via the mandatory ID verification and SSL encryption for all transactions between a bookie and a customer. According to the Aussie rules, a sports betting site can operate only with a valid license. The accredited Australian sportsbooks obey the customer protection regulations, because in the opposite case, they will have trouble with the local authorities.
Affluent betting markets: People in Australia adore sports and show interest in diverse areas, like AFL, basketball, and horse racing. No wonder that the dominant share of the best betting operators have these sports in their content offering. However, the top-ranked bookies tend to diversify their menu with additional offerings, including eSports, TV shows, Formula 1, and virtual sports.
Convenient payment options: When opting for the high-class betting providers in Australia, make sure they offer payment methods that suit you the best. One of the well-liked money-shipping methods among Australian gamblers is e-payment. Locals find it convenient to deposit and pull out funds via such e-services as Skrill and PayPal. At the same time, there is the lion's share of those who prefer banking transfers. Thus, always cross-check that a betting site offers the most convenient payment alternatives.
Groundbreaking customer support: The customer service team's professionalism says a lot about a bookmaker in general. If it takes you days to reach the help center because there is no instant chat with the agents available, it may hurt your pleasurable experience on the Australian betting sites. The fast help team's reaction is crucial when punters need immediate assistance not to miss a lucrative bet. One more positive sign that detects top Australian bookies is the presence of the FAQ section with betting tips from the site experts.
Slick mobile suitability: The best betting sites in Australia have no less top-notch mobile versions or apps for punters to savor wagering pastime on-the-go. Around 78% of Aussie bettors note that they prefer using a website via the mobile browsers than desktop. The good sign is when the bookies' apps have convenient navigation and a clear layout with the similar active elements positioning as the desktop version. Speed is one more vital aspect of the exemplary mobile experience when you seek swift and flawless en-route wagering.
Betting tips for the AFL fans
Seasoned bettors know that setting up the unbeaten winning strategy may take years of skills' mastering and knowledge pumping. The integral rule for all punters to learn by heart is that it is Okay to lose as nobody becomes a betting wizard at the first attempt. However, some tips would be of service to succeed on the Australian betting sites. First, experts suggest taking the benefit of browsing around several bookmakers to fish for the best odds and the most bountiful bonus offer. You can create accounts on several betting site platforms as some operators may give better offers for horse racing events and poor odds for the AFL, and vice versa. So, you can freely add several betting companies to your favorite list.
Another useful tip may sound predictable for skilled bettors, but we need to stress it one more time – watch the games to know the potential winners. Sure, you can find out the game results from the TV or the Internet, but when you witness the gameplay in the flesh, you know the weak and strong sides of each team to forecast who can lose. Please also monitor the stats and watch out the latest updates to be aware of the rosters' changes and teams' MVP's injuries before betting on a likely loser. The final advice is not to start with multi-level betting strategies as such compound bets as props, or in-play wagers require regular practice from one season to another. Instead, rookies may begin with less risky wagers, like Double chance.
Expert opinion
If you plan to dive into the sports betting universe, Australia is a perfect place for punters. Numerous betting companies allow locals to wager on their beloved AFL events both via desktop and mobile. Many top-ranked sportsbooks deliver live broadcasts of the major soccer events on their free online platforms. To make the correct betting site choice, we suggest watching out the bookies' markets offer and rich bonus systems, as well as the flexibility of payment options for hassle-free deposits and prompt withdrawals. Please note that your fruitful user experience directly depends on the quality of the Australian betting sites that you pick up for yourself.
FAQ
How to detect a trusted sportsbook in Australia?
Trustworthy betting companies operate under a license by the authorized bodies. Another sign is that trusted bookies never charge deposit fees from users.
How can I bet on the AFL events lawfully in Australia?
Online betting is a legitimate business in the Aussieland territory. You can pick up any of the creditable sportsbooks that accept AFL wagers on their online portals.
How can I withdraw my winnings?
You should fill the withdrawal request form on a bookie's site and pick up the most handy method. Transactions via e-services occur much faster than banking operations. For pro-bettors, we recommend opting for sportsbooks with higher withdrawal limits.
What is the best betting site in Australia?
All betting sites that our expert team added to the top list offer the best odds and wealthier markets for Australian punters, so you won't be disappointed when choosing any of these sportsbooks.
Last updated on 27 Jan 2023- 04:31
Get bets with a yield of 100-700% delivered straight to your inbox!