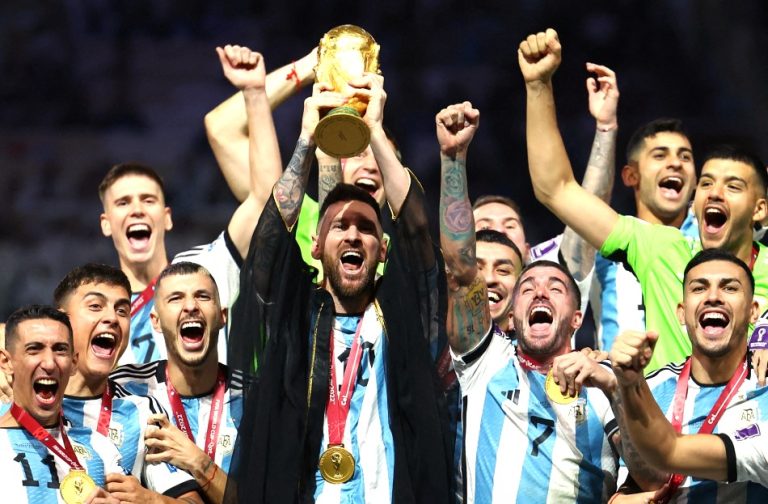 The national teams of Argentina and France played in the final of the 2022 World Cup in Qatar.
The rivals were unable to determine the winner in regulation time, 2-2. At the same time, the Argentines dominated up to the end of the second half and confidently led 2-0.
23 minutes into the match Lionel Messi converted a penalty to put Argentina ahead. In the 36th minute, Angel Di Maria doubled the South American advantage.
The French, who had failed to score in the first half, set an anti-record in the World Cup finals. In the 80th minute, Kylian Mbappe converted a penalty to reduce the gap, and in the 81st minute, he equalized the score – 2:2.
In extra time, Messi scored his double in the 108th minute (3-2), and in the 118th Mbappe sealed his hat-trick (3-3), catching up with Messi and Pele by the number of goals (12) in the world championships.
The Argentines were more accurate in the penalty shootout – 4:2.
Thus, Argentina won the World Cup for the first time since 1986 and won the trophy for the third time in its history.
Last updated on 19 Dec 2022 - 17:06
Liked this publication?