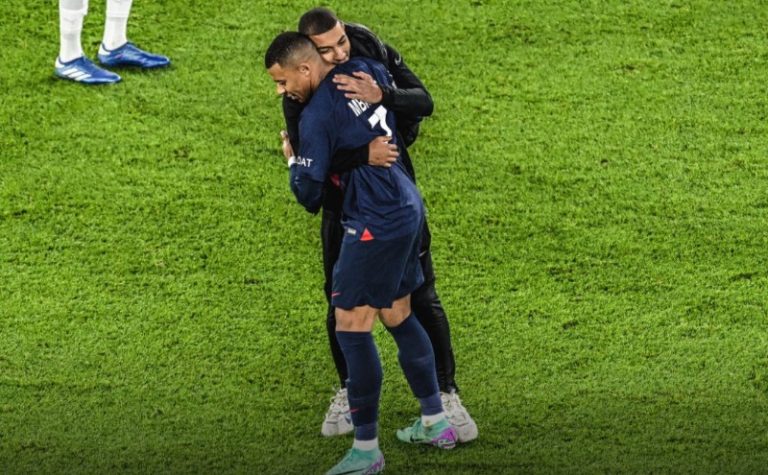 A bizarre incident occurred during a UEFA Champions League group stage match between French club Paris Saint-Germain (PSG) and Italian club Milan.
The incident took place in the first half. One of the fans managed to breach the field and hugged Kylian Mbappé, PSG's forward, who responded with reciprocity to the admirer. Subsequently, the intruder hurriedly left the field as stewards chased after him.
The match itself, which took place in Paris, ended with a score of 3-0 in favor of the home team. Mbappé scored a goal in this game.
After three matches, PSG has collected six points and is leading Group F. Meanwhile, Milan (2) is at the bottom of the group.
It's worth adding that Mbappé is considered the most expensive footballer in the world according to Transfermarkt. The Frenchman shares the top spot with Norwegian Erling Haaland from Manchester City, with both players being valued at 180 million euros.
Last updated on 26 Oct 2023 - 18:50
Liked this publication?