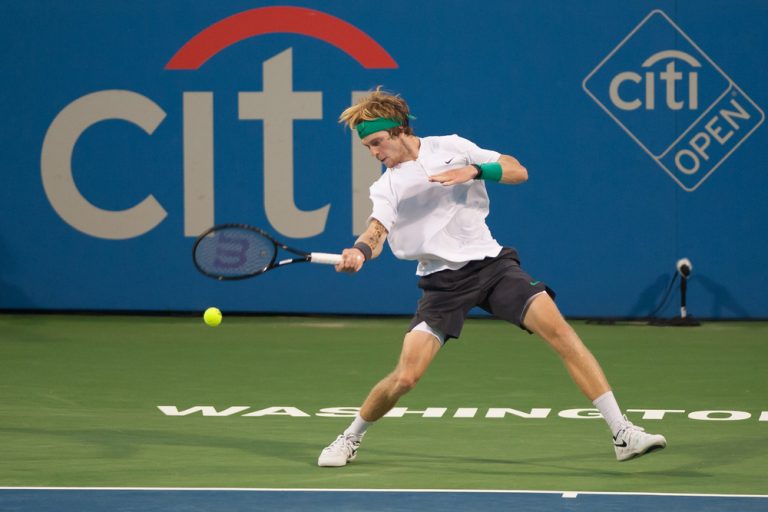 According to experts, Andrey Rublyov has all chances to become the first world tennis player as his current positions are more than strong. After the US Open Championship, he started winning a series of prizes in the ATP 500 category tournaments. He won the first prize in Hamburg and in Saint Petersburg; his brilliant performance in Wein was also impressive as the members of the tournament were more than strong. Sources note, however, that some strokes of luck were partly the reason for such overwhelming success.
Three of Rublyov's opponents showed a poor performance due to the traumas they received before; however, this doesn't take away the merits and credits from Andrey in this season. At the moment, he is the leading tennis player of the season-2020 and gained his fifth title. It is the first Russian representative with such a result since 2009 when Nikolay Davydenko also won 5 tournaments. The most significant achievement of Rublyov is that he now has the same records of the won matches in a season; they both have 39 wins and lead the top charts of 2020.
The records chart of the top five tennis players who won the most titles in the season 2020 looks like this:
Andrey Rublyov: 5
Novak Djokovic: 4
Gael Monfils: 2
Christian Garin: 2
Rafael Nadal: 2
This success allowed Rublyov to be qualified for the ATP Finals in London; he has become the fifth champion from Russia who has ever gained the right to perform in this Tournament. In addition, it will be the second time ever when two Russian representatives will play at Finals simultaneously.
Interestingly, Roger Federer made a guess about Rublyov before the season had started and claimed that he would show the exceptional result in 2020.
Last updated on 05 Oct 2021 - 15:41
Liked this publication?