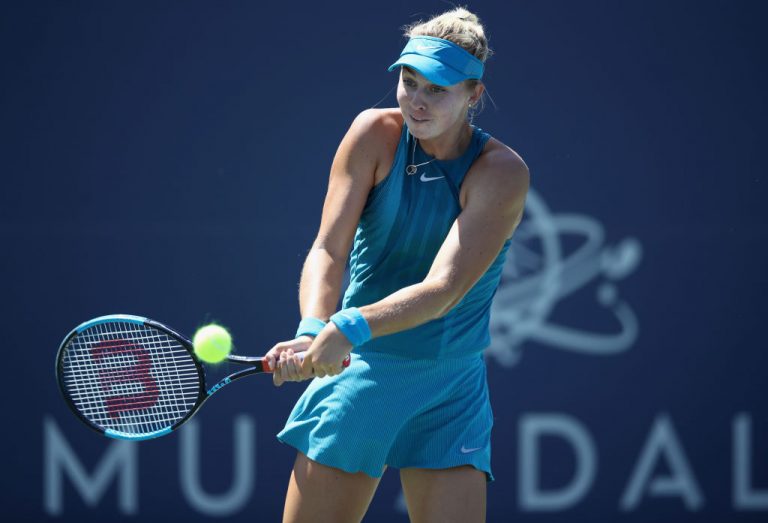 Ashley Kratzer, the 21-year old American tennis player was disqualified for 4 years for the severe violation of the anti-doping regulations. However, the story behind this decision of the anti-doping commission is rather contradictory and it became a hot-button issue.
According to Kratzer, there could be no other way how the banned substances could pass into her blood, but with some ointment of uncertain origins. The official announcement, spread by the International Tennis Federation, says that during the 125K category Tournament that was taking place in January 2020, Kratzer was obliged to pass the doping test. The player claimed it had been complete dismay for her when she had been informed about the forbidden peptide GHRP-6 found in her urine. The researches show this substance affects power characteristics and weight loss. The player was suspended immediately and the investigation has started.
Ashley became totally involved in the case and her determination to contradict the doping commission resolution led to the multiple tests she brought into all the medications she has been using lately. However, none of the dietary supplements she used before the doping test were confirmed to have GHRP-6. Finally, the answer was found in her ointment, she got from a Chinese trainer in April 2019.
It seems that the story started in April 2019, when Kratzer went to China to participate in one of the championships. It turned out that she has been suffering from blisters on her toes for a long time and was struggling to find a medicine that could relieve the symptoms. While staying in China, she met a trainer who introduced himself as Zhan. After he heard Kratzer complaining about her problem, he gave her a tub with some ointment; there were no signs or labels on this tub but the ointment seemed to be effective.
After she returned from China, she continued using the ointment and was shocked to realize it became the reason for her disqualification. She was trying to find any contacts of Zhan, however, nobody seemed to know him in the tennis committee of China. The fact that she was not aware of the ingredients did not relieve her responsibility for following the doping rules. Now Kratzer is going to appeal this decision.
Last updated on 05 Oct 2021 - 15:41
Liked this publication?