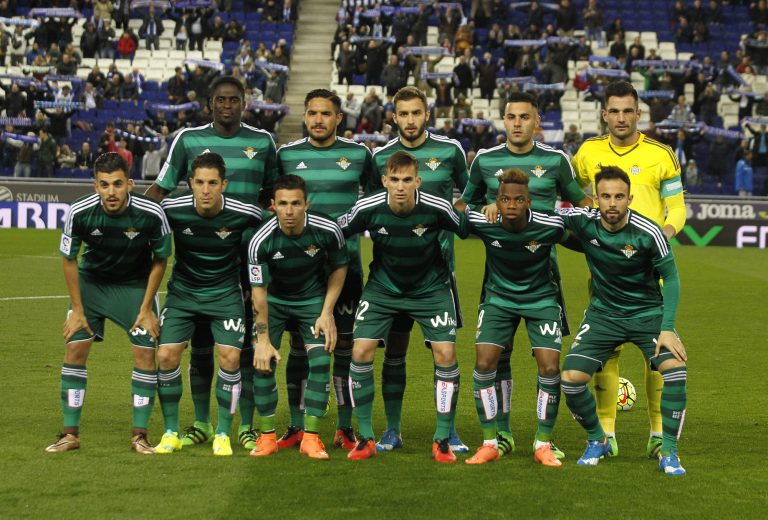 The well-known global bookmaker Betway has just signed a deal with a popular Spanish FC Real Betis. The parties agreed on a two-year sponsorship despite the recent ban from the Ministry of Spain on these kinds of agreements.
Betway – a new sponsor of Real Betis
Congratulations are on the way to the leading betting operator Betway. The company has announced its latest sponsorship with Real Betis, a Spanish professional football club. The parties signed a deal for two years, during which the bookmaker will come as an official sponsor of the FC for all upcoming events. It means that now the club's players will wear T-shirts featuring the Betway logo for all matches scheduled for this period.
Anthony Werkman, the bookmaker's CEO, commented on the company's cooperation with the Spanish FC: "We couldn't be more thrilled about signing an agreement with one of the world-recognized football clubs. Real Betis has a great history, and we can't wait to introduce Betway to the club's fans."
In their turn, Real Betis' reps also broke their silence on the new deal with the betting operator. Ramon Alarcon said: "We always work on improving the quality of the Real Betis' ads, and a new sponsorship with Betway proves that our efforts are not in vain… We are proud of signing an agreement with a true leader in this sector."
But skeptics may say that it's too soon to congratulate Betway on the new agreement with the Spanish club. It relates to the recent regulations by the Ministry of Spain, regarding the gambling business. The regulations cover the Ministry's new policy to ban bookmakers' sponsorship in sport. The ban shields all advertising and partnership agreements, including placing the sportsbooks' logos on T-shirts. Regulations are set to come into force by the end of 2020.
Following the Ministry's decision, Jdigital, a non-commercial association that supports the interests of the gambling providers in Spain, sent an appeal against the new restrictions. The organization ensures that the Ministry has no legal rights to ban sponsorship deals for operators and that all procedures taken in this matter were not correct by the law.
It is still hard to forecast who will win in this legal battle and whether the bookmakers indeed will be banned from placing their logos on players' T-shirts or promote any other advertising campaigns in sport. Until the related regulations will come into power, fans rush to congratulate Betway on the new deal.
Betway is a reputable Malta & UK-licensed betting operator with a rich history in the gambling sector. The bookmaker is known for its bountiful bonuses, excellent odds, and regular promotions to loyal players. If the company's deal with Real Betis will come into force, the bookmaker will have an awesome opportunity to widen its presence in the Spanish stage as well.
Last updated on 05 Oct 2021 - 15:43
Liked this publication?