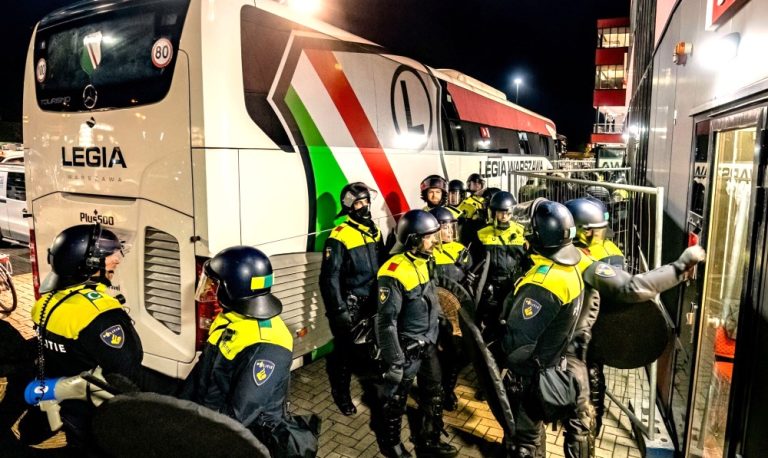 A Conference League clash between Dutch team AZ and Polish club Legia took an unexpected turn, resulting in the detention of two Legia players and clashes between club officials, fans, and law enforcement.
In Alkmaar, the Group E match ended with a 1-0 victory for AZ, thanks to a 52nd-minute goal by Vangelis Pavlidis. However, off-field chaos ensued.
Before the game, police arrested Polish fans attempting to enter the stadium without tickets, leading to an altercation where a police officer lost consciousness.
After the match, tensions flared as police allowed Legia's players to exit the stadium last, provoking confrontations with the club owner, Dariusz Mioduski, and the fitness coach. Captain Jozue Filipe and defender Radovan Pankov were also detained.
The Polish embassy intervened, pledging swift action and an investigation.
This incident has raised concerns about crowd control and collaboration between clubs and law enforcement.
In the upcoming third-round matches on October 26, AZ will face "Aston Villa," and "Zrinjski" will take on "Legia," but the controversies from this match will loom large.
Last updated on 06 Oct 2023 - 19:34
Liked this publication?