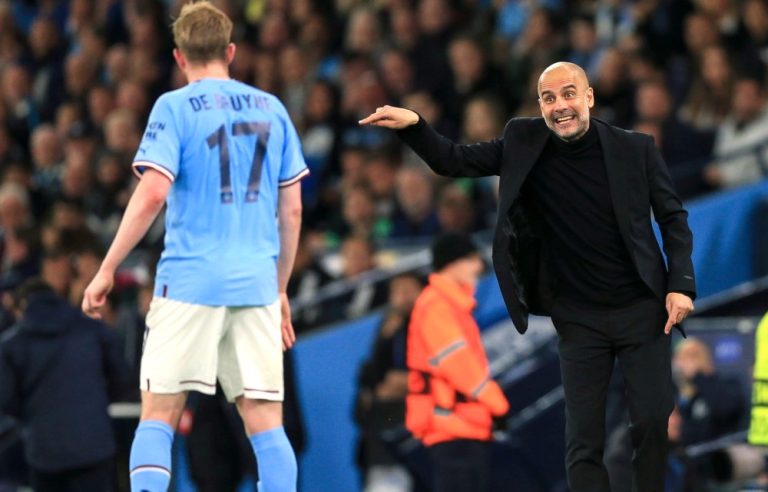 An interesting episode occurred during the second leg of the UEFA Champions League semi-final between Manchester City and Real Madrid.
In the second half, Kevin De Bruyne, one of City's leaders, lost the ball, which angered manager Pep Guardiola. The Belgian midfielder didn't stay silent and shouted "Shut up, shut up" towards the Spanish coach while gesturing actively.
After the match, which ended in a convincing 4-0 victory for City, Guardiola explained his emotions:
"At 2-0, we rushed a lot. Right after the break [Ilkay] Gundogan lost a ball, Kevin made three transitions that weren't necessary and we rushed a lot when we had to do the opposite, sink them and turn them, sink them and turn them. But it's normal. It gets close, you rush, and it has cost us more, although in general, we have had an extraordinary game."
Manchester City will face Inter in the UEFA Champions League final, which will take place on June 10th in Istanbul.
Last updated on 19 May 2023 - 18:40
Liked this publication?