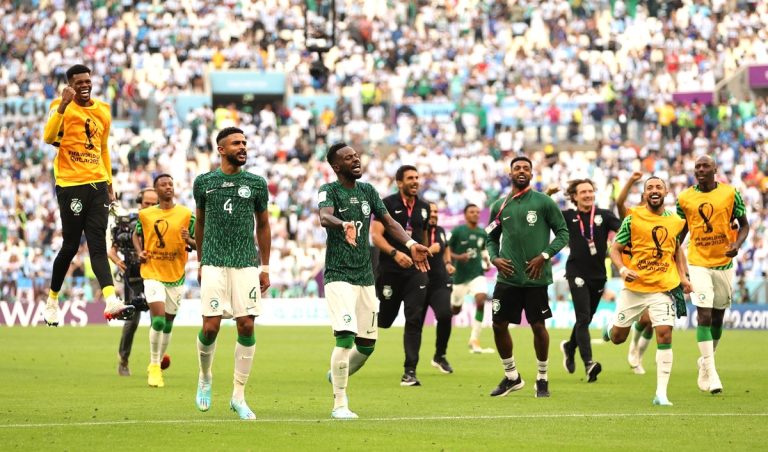 The Argentina national soccer team suffered a sensational defeat in its opening match at the 2022 World Cup in Qatar.
Yesterday, on November 22, the team opened the match day with Saudi Arabia and lost by a score of 1:2.
It would seem that nothing foretold a surprise. In the ninth minute the Argentines, one of the favorites of the tournament, opened the scoring. It was Lionel Messi who converted the spot-kick.
In the 29th minute, Lautaro Martinez scored a goal against Saudi Arabia, and the team even managed to celebrate the goal. But after a VAR review, it was not counted because of offside.
After the break, though, something unimaginable happened. The Saudi Arabian players went so far as to score two goals against the Argentines in just five minutes. First, Saleh Al-Shehri scored in the 48th minute. Salem Al-Dawsari put the team ahead in the 53rd minute.
Recall that these teams play in Group C, where their opponents are also Mexico and Poland.
Last updated on 23 Nov 2022 - 18:57
Liked this publication?