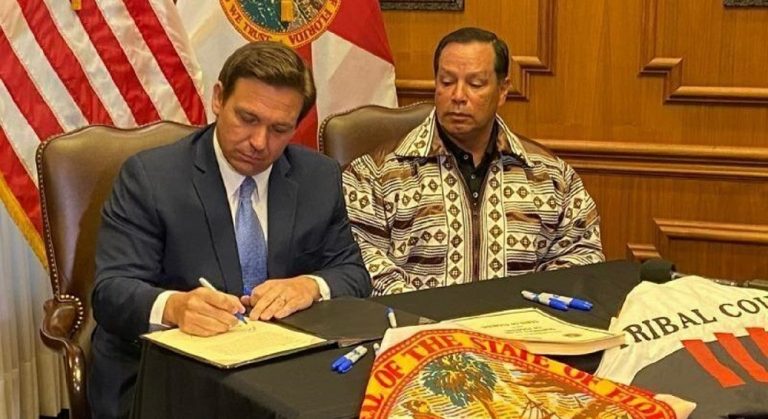 November 1 was announced the beginning of the officially legalized sports betting in Florida. From this day on, locals could make sports bets via the Hard Rock Sportsbook retail betting shops and online sports betting site.
According to the Gambling Compact between the local authorities and the Seminole Tribe, the Hard Rock Sportsbook, owned by seminoles, became the only legal sports betting venue in the whole state.
However, the latest audition resulted in overturning the compact: according to the U.S. District Judge Dabney Friedrich, the compact violated the federal Indian Gambling law.
In her ruling, the Washington, D.C.-based judge decided that allowing such betting to take place from any laptop or smartphone – but completed through servers on tribal land – violated terms of IGRA, the Indian Gaming Regulatory Act. The IGRA prohibits all online gambling activities and allows people to bet on sports only when they are physically on Indian Lands. According to the Seminole Gambling Compact, bettors could use mobile devices to place bets from any place in the state, which 'grants the Tribe a monopoly over all online betting events', the Judge said.
The Hard Rock Sportsbook has already stopped accepting sports bets, while the Tribe is preparing for further negotiations with the authorities. According to experts, the current issue does not shut the door down on sports betting in Florida, but will require more time to consider the new compact terms and conditions.
The best sports betting sites that accept Florida players can be found here.
Last updated on 08 Feb 2023 - 10:30
Liked this publication?