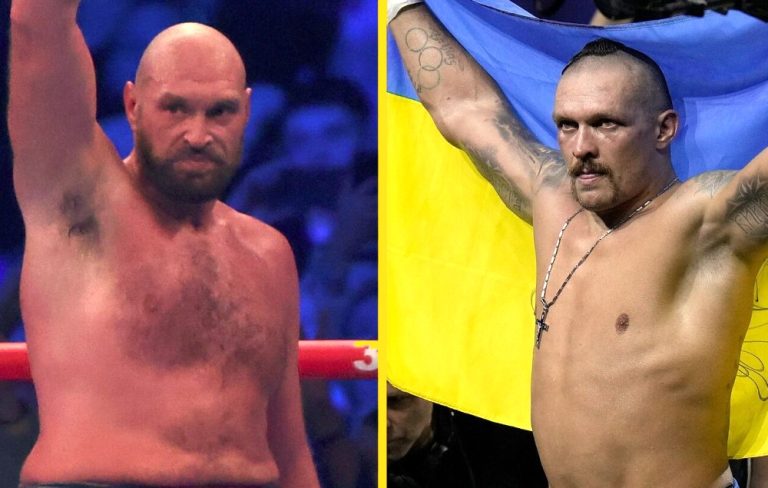 Tyson Fury, the current WBC heavyweight champion, emphasized the necessity of scheduling the highly anticipated showdown between himself and Alexander Usyk, who holds the WBA, IBF, and WBO titles. Fury expressed his unwavering confidence in emerging victorious from this bout.
Over the past few months, the teams representing the two champions have engaged in discussions about holding the fight in the spring. However, an agreement could not be reached, possibly due to Saudi Arabia's plans to host a major boxing event featuring the world's finest superheavyweights by year-end.
During a recent interview with Boxing Social, Fury addressed the ongoing debates revolving around Saudi Arabia and the substantial financial incentives associated with the event. He conveyed his belief that the allure of potentially earning 100 or 75 million in the future has influenced Usyk. Stressing the significance of conducting the fight within this calendar year, Fury expressed his assurance that it would transpire as a straightforward and effortless contest. He confidently proclaimed, "I'd hit him, he'd hit the floor and then I'd go and hit London city centre!"
Last updated on 16 May 2023 - 17:14
Liked this publication?