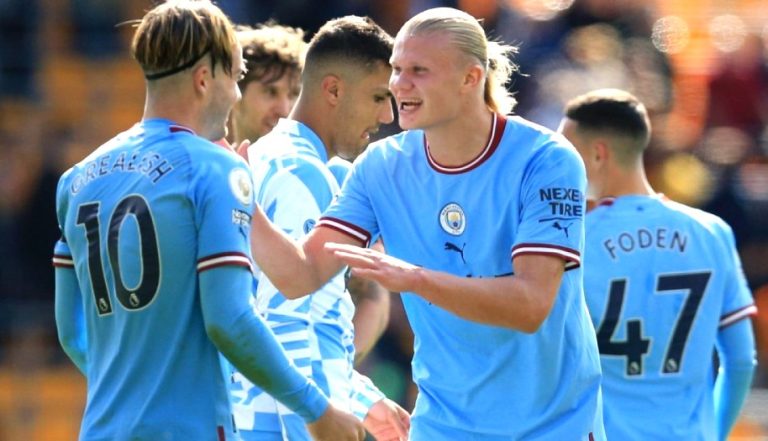 Manchester City striker Erling Haaland has set an English Premier League record for a home game against Manchester United (6-3) in Week 9.
The Norwegian scored three goals and became the first league player to score three hat-tricks in three consecutive home games.
Previously, he scored three times against Crystal Palace and then against Nottingham Forest.
Haaland has scored 14 goals in eight English league games this season.
It will be recalled that the 22-year-old player moved to Manchester City in the summer transfer window, signing a contract until 2027. Borussia Dortmund received 60 million euros for his transfer. Transfermarkt estimates Haaland's current value at 150 million euros.
Last updated on 03 Oct 2022 - 16:47
Liked this publication?