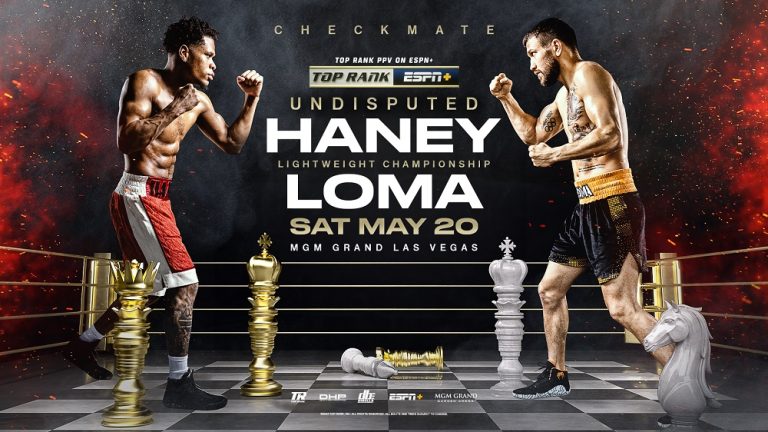 The highly anticipated Devin Haney vs Vasiliy Lomachenko fight has been officially scheduled for May 20th, and it's set to be a pay-per-view event on ESPN+. While both fighters are considered to be among the best in the lightweight division, their history with one another adds an extra layer of intrigue to the upcoming match.
In 2019, Top Rank pushed for Lomachenko, who was the WBA and WBO lightweight champion at the time, to fight Luke Campbell for the vacant WBC title. Although this went against WBC rules, Lomachenko was granted permission to fight for the title due to his status as a star fighter. After Lomachenko won, he was supposed to face Haney, who had won the WBC's interim title by defeating Zaur Abdullaev just two weeks after Lomachenko's fight with Campbell. However, Lomachenko opted to be named "franchise champion" instead, a title that had only been given out twice before, to Canelo Alvarez and Lomachenko himself.
This allowed him to avoid a mandatory order that he didn't want to deal with.
While Canelo never returned to middleweight after receiving the "franchise" title, Lomachenko continued to fight at lightweight. The WBC, which hadn't intended for "franchise" titles to be defended, allowed Lomachenko to "defend" his title against Teofimo Lopez, leading to their 2020 fight being marketed as an "undisputed" match. Meanwhile, Haney was elevated to full titleholder status in the lineage of the actual WBC lightweight title, just as Jermall Charlo was at middleweight when Canelo was named "franchise champion."
Last updated on 29 Mar 2023 - 23:07
Liked this publication?