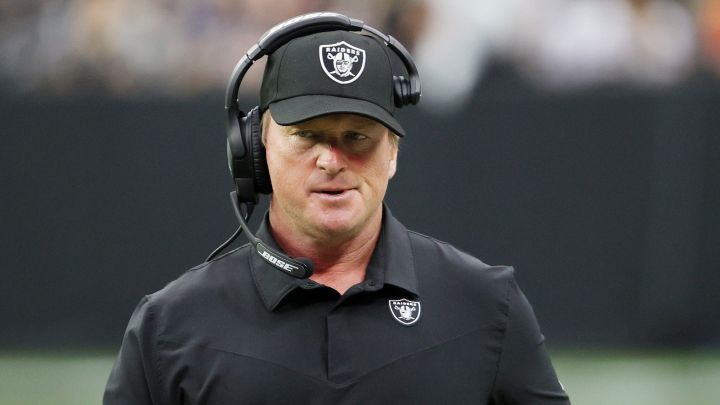 After high-profile media investigations, Jon Gruden was 'canceled' for his racist and homophobic emails about ten years ago. He used anti-gay and racial tropes in this email referring to DeMaurice Smith, the Players Association executive director, and Jeff Fisher, a former Rams coach.
Gruden was in his fourth year of the ten-year $100 million contract when his emails were disclosed. He apologized for his words and assured 'he never meant to hurt anyone. Still, the cancellation culture worked out smoothly, and Gruden was forced to leave the team. According to him, he didn't want to be a distraction remaining a part of the Raiders.
Gruden's first experience as Raiders' coach started in 1998; he spent three years with the team and left it to get back in 2018. His return was supposed to become a new renaissance era for the Raiders; however, it is doubtful that he will be ever able to sign new contracts. According to various NFL representatives, Gruden imploded the reputation of the whole league, which has been striving to gain an image of tolerance and inclusion-friendly institution.
Last updated on 12 Oct 2021 - 17:51
Liked this publication?