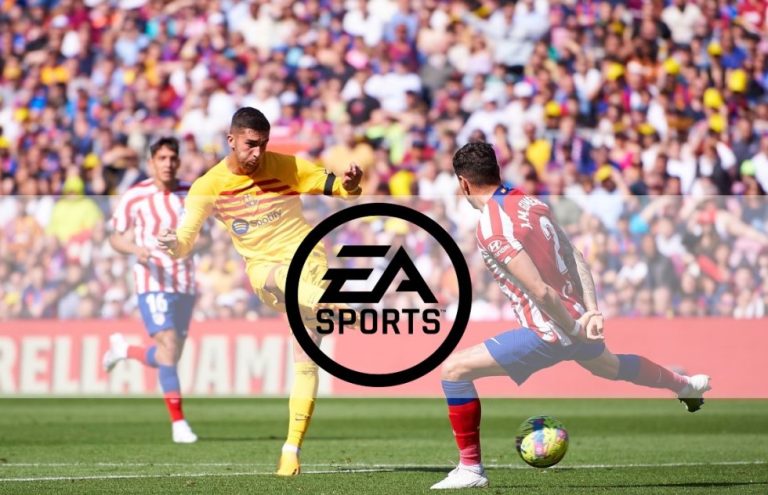 In the season 2023/2024 Spanish Football Championship (La Liga) will change its name. The new title sponsor of the tournament will be the company Electronic Arts Sports, and the official championship will carry a new name – La Liga EA Sports FC.
EA Sports will replace Santander Bank of Spain, which holds its last season as the main partner of La Liga.
Images of the new logo of La Liga have already appeared on the Web. They were posted on the Footy Headlines portal, which specializes in the publication of pictures of kits before their official release.
The playing numbers on the jerseys will also change: they will be done in a specially designed font.
According to Marca, the agreement with Electronic Arts is planned for five years, and the annual amount of payments will be 30 million euros, which significantly exceeds the sponsorship income from the contract with the bank, which since 2016 has paid La Liga 17 million euros each.
Apart from La Liga, among the top five leagues, only the French Ligue 1 has the naming of a title sponsor.
On November 16, 2021, the French professional football league (LFP) renewed its agreement with the service Uber Eats for the naming of Ligue 1. The contract runs until 2024.
According to L'Equipe, in the first year of cooperation, Ligue 1 received from Uber Eats about 15 million euros.
Meal delivery service won the competition from the Conforma chain of home goods stores by offering twice as much money.
Last updated on 26 Apr 2023 - 18:39
Liked this publication?