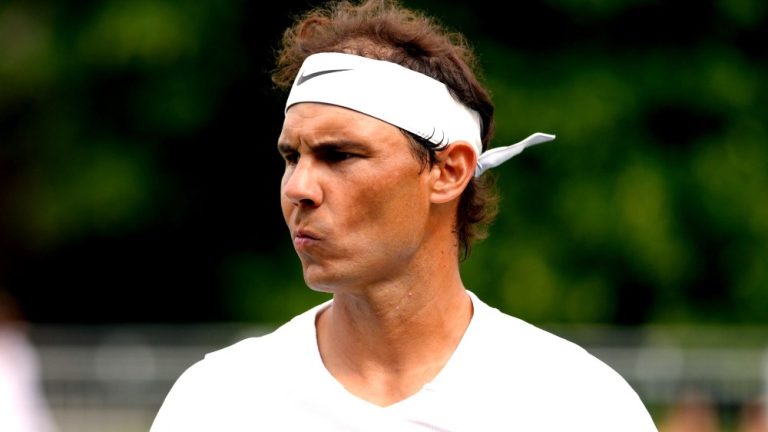 Due to an abdominal ailment, Rafael Nadal has withdrawn from his Wimbledon semifinal match against Nick Kyrgios.
The 36-year-old second seed from Spain underwent treatment during his Wednesday quarterfinal match against Taylor Fritz, but he persevered despite the agony to win in five sets. Kyrgios will face either Novak Djokovic or Cameron Norrie in the final on Sunday
Nadal stated he had a torn abdominal muscle, preventing him from competing in two consecutive matches.
Earlier on Thursday, the 22-time Grand Slam winner had practiced at Wimbledon in private before calling a news conference.
"Throughout the whole day I have been thinking about the decision to make," Nadal told reporters. I think it doesn't make sense to play. I feel very sad to say that."
Despite wearing abdominal strapping during his fourth-round encounter against Fritz, Nadal was visibly in discomfort from his ailment. Despite taking a medical pause throughout the match and ignoring his father and sister's pleas to withdraw, he rallied to win.
The two-time Wimbledon winner was on track for a calendar Grand Slam, having already won the Australian and French Opens.
Last updated on 08 Jul 2022 - 15:23
Liked this publication?