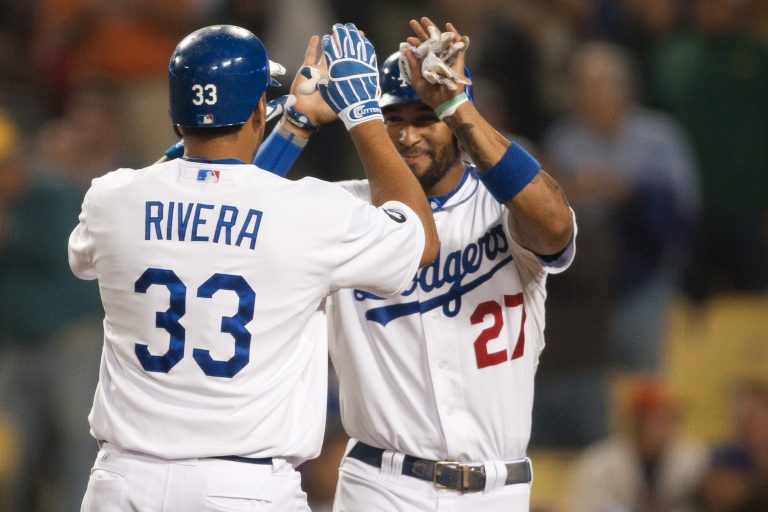 The LA Dodgers showed fantastic gameplay when they defeated Rangers 7:2 at Sunday's confrontation. Moreover, Dodgers set a new record for homers, which might be their most remarkable breakthrough during this National League season.
LA Dodgers set a new record
Two MLB giants, Dodgers and Rangers, took the audience by storm during their Sunday's match within the ongoing National League competitions. Dodgers beat the opponents 7:2 and became the only team to run the 2020 season without series losses.
There was another reason to call Sunday's confrontation a night of triumph for the LA team. Dodgers set a new record by the number of home runs. They scored as the 57th homer in August and outran the previous title-holder Reds with their 56 runs in 1999.
The Dodgers' star Cody Bellinger set his personal record as he gave his team 57 long balls this month. The star completed a two-run in the third inning against Rangers' pro-player Kyle Gibson, who later explained his loss: "I felt a bit frustrated. I didn't expect six flyballs to leave the yard."
Bellinger became the National League MVP last year. In 2017, the baseman was honored with the Rookie of the Year title. In 2019, Cody received the Gold Glove, the prestigious annual award by MLB. His father, Clay Bellinger, is also a former MLB star, though he played for the NY Yankees. Cody joined the Dodgers in 2017, and he keeps showing excellent performances during each show-up.
Dodgers' manager, Dave Roberts, commented on the team's victory and new record:
"Our goal is to show great teamwork at each game. Our big plan is to win the series, and we now focus on our strategy for the next matches."
Roberts added that the team is on high spirits ahead of the next (even more significant) match at Globe Life Field. The manager said that he expects Justin Turner's return on Tuesday. Turner suffered a left leg injury on Friday and had to exit the game. In Roberts' words, Turner feels much better now, and he hopes to see him on the field with teammates at Globe Life.
The last weeks were also a bit tough for the NY Mets, though the reason had nothing to do with the players' injuries. MLB had to cancel all the scheduled games featuring the Mets after two of their teammates got positive COVID tests. Fortunately, all the matches eventually took place with a little delay. The infected Mets players reportedly feel well.
While the MLB series continues, we'll keep you updated on the hottest news and teams' records.
Last updated on 05 Oct 2021 - 15:42
Liked this publication?