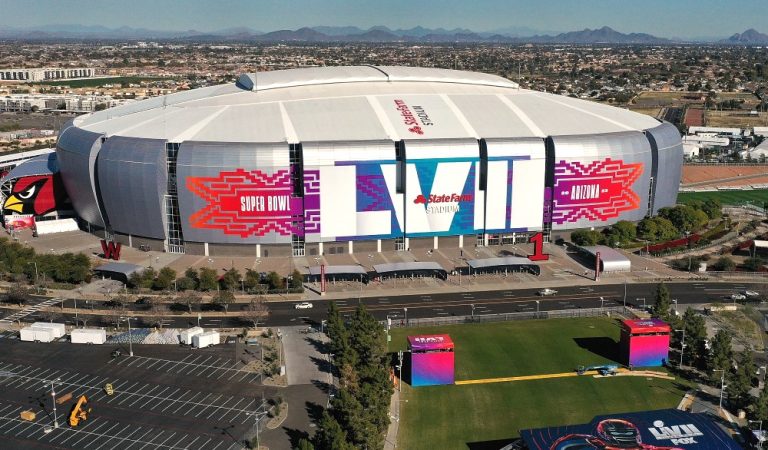 The Super Bowl 2023 is a highly anticipated event for hundreds of millions of people around the world. It will now take place on the night of February 12-13 in Glendale, at State Farm Stadium. The Philadelphia Eagles and Kansas City Chiefs will face off in the final game of the NFL playoffs. Let's find out which stars will perform at halftime and where to watch Super Bowl 2023.
Who

will perform at halftime of Super Bowl LVII?

More often than not, several artists will perform at halftime of the Super Bowl. Last year, for example, we were treated to an abundance of world music stars: Dr. Dre, 50 Cent, Eminem, Snoop Dogg, Mary J. Blige, and Kendrick Lamar. However, on the eve of the current event, the organizers are keeping the list of artists in the strictest secrecy. We only know that Rihanna will perform.

Singer Rihanna is a nine-time Grammy statuette winner. She has not performed live for five years and she has not released a new album for even longer. So her comeback is expected to be huge!
Where

to watch Super Bowl 2023?

The Super Bowl LVII may be viewed on Fox, which is accessible on most cable and satellite subscriptions. Fox is also accessible through terrestrial television with a TV antenna.

You can also watch the game via the Fox Sports app, but login via a pay TV subscription is required (either cable or a streaming TV provider like YouTube TV).

Last updated on 11 Feb 2023 - 17:32
Liked this publication?