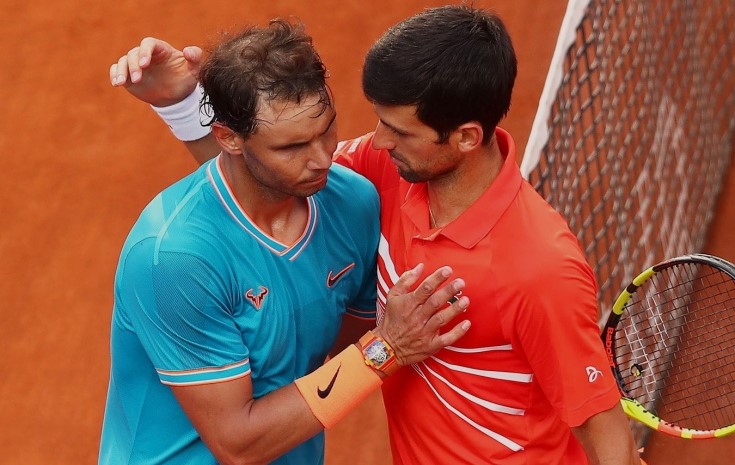 Spanish tennis player Rafael Nadal beat world number one Serb Novak Djokovic in the quarterfinals of the French Open ("Roland Garros"), which takes place on the clay courts of Paris.
The meeting ended with a score of 6:2, 4:6, 6:2, 7:6 (7:4) in favor of Nadal, who received the fifth number seeding. The match lasted four hours and 12 minutes.
Nadal had three aces, seven of his 17 breakpoints, four double faults, and 43 errors. The Serb had five aces, four breakpoints, 48 turnovers, four doubles, and 53 errors.
It should be noted that before the match, Nadal's odds were estimated to be over 3, while Djokovic's was under 1.5.
Djokovic is the reigning champion of the French Open. The Spaniard defeated the Serb for the 29th time in tournaments under the auspices of the Association of Tennis Professionals (ATP). Djokovic has 30 victories over the 13-time Roland Garros champion.
Nadal will play in the semi-finals of Roland Garros against German Alexander Zverev, who had previously beaten Spaniard Carlos Alcaraz 6-4, 6-4, 4-6, 7-6 (9-7).
Last updated on 01 Jun 2022 - 14:10
Liked this publication?