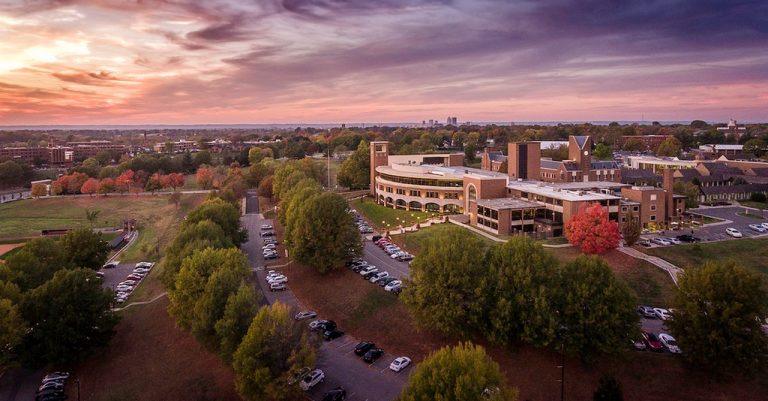 Men and women teams of Bellarmine, Kentucky, are happy to name the Freedom Hall, the generational location for them, their home.
The announcement has been made recently that the debut NCAA basketball season of the University will take place in the Freedom Hall located in the Kentucky Exposition Center.
Not only the college basketballers but all athletes of the Bellarmine Knights will be honored to organize their home events in one of the most significant places in college basketball history, the Freedom Hall.
It is surprising that his joyful change happened not without the help of COVID-19 safety restrictions; to be precise, this is the matter of the limits for the venue capacity; this is the reason why the Bellarmine Management started considering the alternative place as the usual venue for the games and events of the Knights in the upcoming season.
The management representative of the athletes' division claimed the transfer to this new location has been mostly chosen for basketball events because of its world acknowledgment as one of the top places for playing and watching this game in particular. According to the administration of the University, this will add more points to the college team's reputation and the international image.
The new facility's capacity is almost 20 000 people which is substantially more than the former venue has. Due to the anti-Covid-19 measures, the percentage of the visitors is to be reduced to only fifteen percent of the whole number of seats, so Freedom hall allows the team to invite up to 2 700 spectators.
The Knights Hall, the previous venue will serve as the training ground and minor games; all teams from the other cities and countries will be hosted in the Freedom Hall from the end of November with scheduled matches with Transylvania and Illinois. Currently, the preparation work is being done to renovate the place by adding the brand symbols of the Knights, upgrade the existing court, and check if everything is ready for the season. For the most comfortable experience for the fans who are looking forward to visiting the new stadium, according to the latest Twitter records, it is planned to organize food and beverage catering and vending kiosks. The other upgrades include the innovative lighting and sound system and the renovated displays and suites. The collaboration of the Exposition Center and the University will bring mutual benefits to both institutions, the director of Kentucky Venues commented.
Last updated on 05 Oct 2021 - 15:40
Liked this publication?