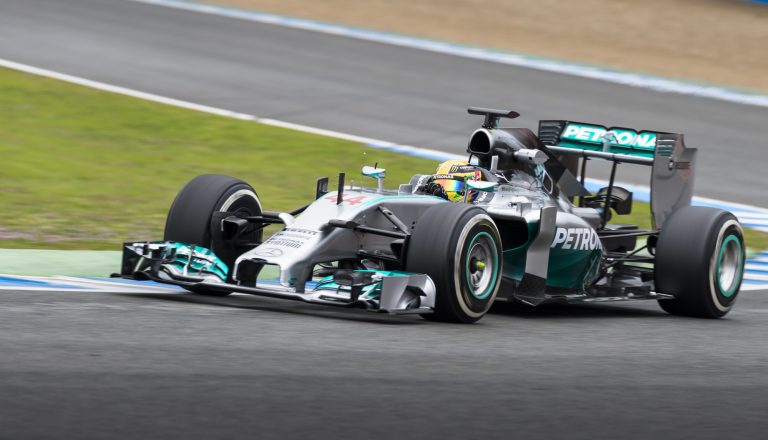 The British pilot became a seven-time world champion in the Turkish race.
British Mercedes driver Lewis Hamilton managed to win the Turkish Grand Prix, starting in sixth place. So, he became a seven-time Formula 1 champion. The victory earned Lewis another world title, which was his seventh. The same number of times the world crown was worn by the legendary Michael Schumacher, but no one else has won. Lewis will have a chance to set an absolute record next season.
This year's Turkish Grand Prix followed a non-standard scenario, and the reason for this was the new asphalt and rain. The rain didn't stop on Sunday, so the problems started before the start. First, leaving the pit lane, George Russell bumped into the barriers, and soon after that, Antonio Giovinazzi, the Italian who won the 10th starting position in qualifying, drove to the bump and broke the front wing. Antonio made it to the starting grid, where the mechanics sorted out the car, but Russell, like Latifi, was forced to start from the pit lane.
The race in Turkey was very spectacular.
The new asphalt stripped the drivers ' tires of their proper grip on the track, and the drivers slid through training as if on ice. The rain worsened the situation, leading to an exciting qualifying session. Numerous pilot departures, red flags, and unexpected results made Saturday's session historic. As a result, the race forced all the spectators to stay in suspense until the end. Sunday at the finish line Lewis Hamilton was followed by Sergio Perez (Mexico, Racing Point) and Sebastian Vettel (Germany, Ferrari).
As a result, Hamilton successfully brought the race to victory, securing his seventh championship in three races before the end of the season. The next stage — the Bahrain Grand Prix-will be held on November 29.
Last updated on 05 Oct 2021 - 15:40
Liked this publication?