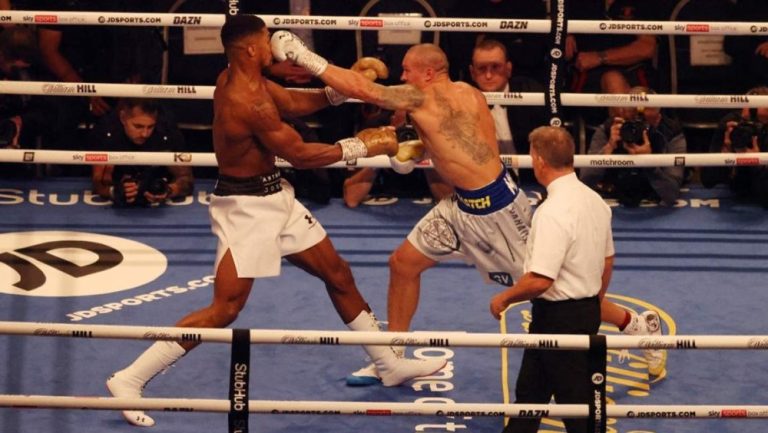 Head of Matchroom Boxing promotion company Eddie Hearn confirmed that a rematch between WBA, WBO, and IBF world heavyweight champion Alexander Usyk (19-0, 13 KOs) of Ukraine and Britain's Anthony Joshua (24-2, 22 KOs) will take place in August, reports Fightnews.info.
According to Hearn, two dates are being considered, August 13 and 20, as well as announcing the media tour, which will take place in June.
"Obviously, we wanted to have the fight on July 23, but we've come to a point where we're less than seven weeks away from the fight. We have global media tours planned, we also have television rights and we have international sponsorship deals to make. You will see this fight in August. The estimated dates are 13 and 20.
We are ready to sign all the documents within 24 hours, so the announcement of the fight will be very soon. The international media tour will start on or about June 20. The fight will take place in the Middle East. It looks like everything is already set up. I'll save the exact location for the announcement. It will happen very soon. The broadcast will also be revealed," Hearn said.
The first fight between them took place in September at Wembley (London, England). Usyk won by a decision of judges but was forced to give a rematch, as such a clause was written in the contract.
Last updated on 10 Jun 2022 - 12:58
Liked this publication?