Betdaq is one of the world's largest sports betting exchanges with an estimated 7% of the global market share. Betdaq can be regarded as the best online bettor and trader with a huge experience in the industry, providing an exchange betting service. You may have heard about Betfair – its main competitor in UK online gambling. In this Betdaq review, we will not only describe the Betdaq company but also compare it to Betfair and share some insights.
Review

of Betdaq. Betdaq general information

To review Betdaq we start with the review of the company. Sports betting exchange Betdaq was founded in 2000, its founding father is a successful Irish businessman and major investor Dermot Desmond, who is one of the most successful and richest people in Ireland.

In February 2013, Betdaq was acquired by the oldest British bookmaker Ladbrokes. Being sold to Ladbrokes, it began operating under licenses obtained by the Gambling Commission in Gibraltar and the UK. Ladbrokes received Global Betting Exchange Alderney Ltd. (GBEA-Betdaq betting operator, founded in 2000) and shares worth 15 million euros. Ladbrokes is also acquiring a 10% stake in TBH Guernsey Limited, a technology provider for Betdaq. Before the transfer of Betdaq to new owners, the Irish company operated under the Alderney license.

Currently, the headquarters Betdaq located in Gibraltar. The company has a total of about 80 employees and an annual turnover of over $ 7 billion, making it the second-largest company after industry leader Betfair. Betfair is its main competitor and in order not to lose before Betfair, Betdaq promotes many bonuses and offers. This and Betfair are regarded as the biggest bookmakers on the British market.

Betdaq operates exclusively through the worldwide network. Priority markets are the UK, Ireland and Asian regions.

At the end of 2014, the gambling company suspended accepting players from many European countries. Betdaq legally operates in such countries as Argentina, Ireland, New Zealand, Luxemburg, Tanzania, United Kingdom.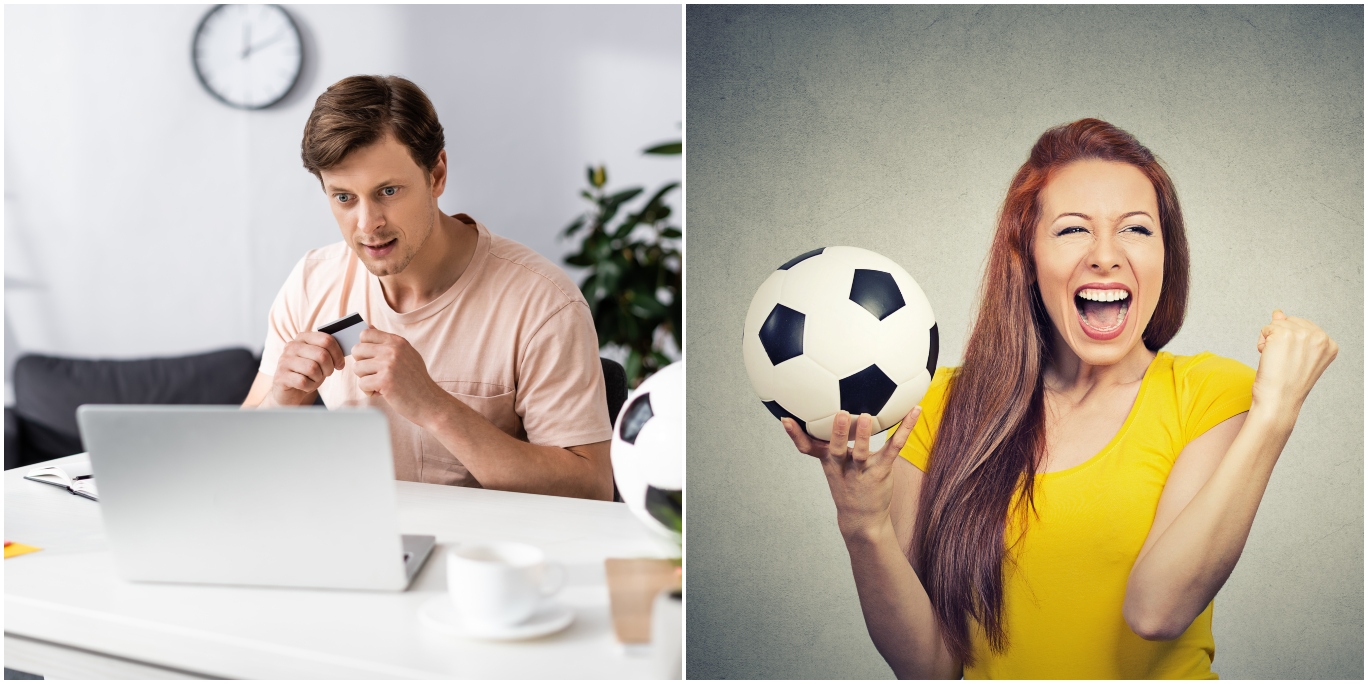 Registration

on the Betdaq site

To get started, customers fill out an elementary registration form, specifying phone number, email address, and some personal data, and get access to an account. Interestingly, the company allows registration even for legal entities, but only if they have the appropriate licenses and permits. Do not forget to accept cookies of the site.

At the same time, the company reserves the right to block transactions and prohibit customers from using the site (both an individual and a legal entity) if they play from a territory that cannot be played according to its rules. The company only allows residents of twenty countries to register.
Verification
At any time, all gambling sites may require verification, that is, new customers should send some documents confirming the age, identity and place of residence of the player. It is easier to do verification when you get started. Refusal to send such documents is perceived as a violation of the rules. The data in the documents must match the data during registration, otherwise, the player will not be able to use the site, including withdrawing winnings. But the bookmaker not only checks the data but also checks them against databases following its Privacy Policy. The verification procedure for UK citizens differs from verification for citizens of other countries.
Website

review

Betdaq review includes the website review. The official website of the Betdaq betting exchange has two links in the virtual space, international – www.betdaq.com. And for players from the United Kingdom – www.betdaq.co.uk. These online gambling sites use cookies. It is important to accept cookies. Cookies of the website ensure basic functionalities and security.

The site supports only English and two Asian languages.

The design of the desktop site is made in a minimalist style in purple and white colours. Despite its apparent simplicity, the portal has a powerful engine and wide functionality.

Among the services offered, there is not only a betting exchange where you can make bets against players but also other links:
Exchange. Stock market. Directly go to the main page for bidding;
Multiples. Multi-selection of bids;
Casino;
Virtual sports;
Sports range from rugby to ice hockey;
Mobile version;
Bonuses and promotions;
Trading tools;
Betdaq tips for exchange;
Several types of sports sweepstakes, one of which "Colossus" offers a crazy jackpot of £10,000,000.
When registering with Betdaq, you can open an account in one of four currencies: pounds sterling, euros, the US dollars, and Singapore dollars.
One of the interesting features of the gambling operator is the presence of a free trading tools store, as well as the announcements section, where free betting tips for upcoming events are published.
With this Betdaq review, we claim that Betdaq is not a bookmaker in the usual sense, it is a betting exchange that integrates betting services and casinos, among other things. A betting exchange is a service where bettors make bets not with a bookmaker, but with each other, offering their odds. At the same time, the exchange itself lives on a commission, Betdaq has very low-only 2% which is much better than other bookies.
But the company's website is quite typical for a bookmaker. In the upper right corner – registration, on the Central screen – the most interesting events with action line, on the left-a line. The main menu includes categories-exchange, sportsbook, casino, mobile, promotions, trading tools, Betdaq tips. In the basement-rules, privacy policy, contacts, and more.
In general, the resource is quite minimalistic. On the one hand, this is good, there is nothing superfluous and the site is not overloaded with graphics, animation, and various (often unnecessary) options. On the other hand, some things are missing – changing the language, odds, coupon on the main page, and so on.
Your account also doesn't have a variety of solutions. You only have the most necessary things – deposit and withdrawal methods, bid history, and profile.
Using the Betdaq website is convenient. You can also find Betdaq app, which is much better to use.
Line

in Betdaq. Betdaq and its odds

Since Betdaq is originally a betting exchange, and the role of a bookmaker is secondary, more offers can be found in the exchange line (in the markets). The number of sports reaches 30 destinations. In our Betdaq review, we name the main of them: football, horse racing, boxing, golf, tennis, ice hockey, rugby.

British sports like horse racing are especially popular. And the odds for horse racing are quite good as well as its liquidity. In general, these sports enjoy the greatest liquidity and placing bets on them with Betdaq exchange can be easy.

The list does not contain an abundance of bets on additional outcomes, as a rule, this is the norm for bookies that offer increased odds. On the stock exchange, the results look somewhat different, where bets on the event are set in the "Back" (for) and "Lay" (against) types.

Even though Betdaq is a Western office, it contains Asian handicaps and totals in the list of additional bets, when most other gambling houses in the EU have these types of bets in Europe, which do not have returns when they fall into integer handicaps and totals but with more attractive odds. The presence of Asian handicaps is because Asia is one of the priority areas of the betting company.

In any exchange review, odds are one of the most important features that odds are high, and there is even support for comparing quotes with other bookmakers, where Betdaq often offers more attractive offers. But if you look at it from the other side, not everything is as tempting as it may seem at first glance. The fact is that the odds of the Irish stock exchange are displayed without taking into account the pledged margin, it is removed from winnings (2-5%), while the usual bookmakers ' quotes are set with the commission already taken into account, so the difference is always noticeable, although they may be the same.

One of the advantages is a multi-level reduction of the commission for large cash turnover of the player, from the standard 5% to the minimum 2%.

For example, let's look at the odds for one of the football matches of the Premier League. The odds on the exchange:

Win 1-2.00-2.07;

Draw – 3.30-3.45;

Win 2– 4.60-5.00.

The odds in the bookie:

Win 1 -1.90;

Draw-2.90;

Win 2– 4.00.

As you can see, the main direction of Betdaq is the exchange. Commission rate is 0%. Offering this great commission rate Betdaq attracts many customers comparing it with Betfair.

One of the problems is Betdaq's liquidity. Those markets that collect a large amount of players ' money are called high-liquidity markets. Such markets can be identified in the Betfair betting exchange or in those offices where market liquidity statistics are open. Betdaq used to have a bad name for having poor liquidity, however, in recent years, its liquidity has been rising. Betdaq makes its best to keep the liquidity high.
Live

line

Lets us see the live section and compare with Betfair. While using Betdaq live line, as the pre-match, does not differ in the breadth of offers – events are offered frankly little, and video broadcasts only for horse races and dog races.

Live bets panel informs about live bets and the movement of odds if they are on other pages of the site at this time. The LiveBets button is located directly at the bottom of the site and can be configured to display as many Live bets as the player needs. This allows him to quickly change both the odds and the number of bets, or cancel them altogether, if necessary. It is available in the Betdaq app, too.
Sports trader and limits
Despite the lack of limits (the highs depend solely on the demand of players for a particular event), many less significant matches and even major Championships in many countries are of little interest to the players of this office.
The main core of Betdaq players is Irish and English, who mainly bet on their native tournaments. Minimum bid– £0.50 (0.50€/$). Maximum bet-depends on the demand of a particular match/type of bet.
Betdaq

casino

Using Betdaq casino is worthy as the casino section includes a huge variety of slots divided into several categories:
new games;
exclusive table games;
all table games;
exclusive slots;
exclusive jackpots;
all jackpots;
arcade.
In this case, it is quite comparable to Betfair. All casino games are online, so you don't need to install any additional software. You can play for real money (Real Play) or virtual money (Fun Play). The bet amount is limited to the deposit only.
The company has the right to reject any bet if it has reason to believe that the players are violating the rules. Such violations include, for example (the list is incomplete):
minor users;
the user is suspected of the following: money laundering, collusion, bonus abuse, match rigging, or fraud of any kind;
the user is a resident, or he is temporarily located in a jurisdiction where providing any Betdaq Casino product and using IT is considered illegal.
Players of the Betdaq casino can expect free bets and promotions regularly. You can play casino with Betdaq app as well.
Rules you need to know for betting exchange and games
In our Betdaq review, we need to take into consideration the Terms and conditions of the gaming policy and Privacy&Cookies.
The company's rules and terms of play are published on the site and in the app and cover in detail all controversial issues – registration, verification, withdrawal of funds, account restrictions, betting rules, and so on. Before making a bet, new customers must read them.
The name and address on the credit card, debit card, Bank account, or other payment method used by the players to make transactions with Betdaq must match the registered name and address. Payments via third-party debit cards, credit cards, Bank accounts, or any other payment methods that are not registered will not be accepted. The minimum deposit is $ 10 (or equivalent). Betdaq does not set a maximum withdrawal limit, but payment systems may set withdrawal limits, which may be updated from time to time. Withdrawals may be subject to internal checks. The company pays special attention to violators of the rules and reserves the right to apply various sanctions, depending on the degree of violation. On the betting exchanges, the most common violation is collusion for profit, Betdaq is aware of this and takes all possible measures to combat this phenomenon.
A breach can occur when two or more exchange accounts collide with each other in a particular market to intentionally transfer funds from one account to another using unrealistic prices or market conditions. Betting or collusion in the market can negatively affect bona fide players, who in rare cases may inadvertently fall into this scheme. However, Betdaq exchange has developed many procedures to prevent and detect collusion, and can quickly and accurately identify bids that are involved in collusion. As a result, Betdaq reserves the right to suspend all accounts suspected of being involved in collusion and may withdraw funds from any account found to be involved in collusion.
Taxation
Betdaq as other betting exchanges is not responsible in any way for the extent to which its client complies with tax laws. At the same time, at the request of the relevant authorities, the company can provide them with the necessary information about the client's income.
Sponsorship

and partnership

In January 2011, Betdaq entered into a major deal with Kempton Park racetrack that allowed Betdaq account holders to get free access to Kempton Park once a week. The agreement also meant that Betdaq would sponsor 176 races over the year.

In July 2011, Betdaq became an official partner of Celtic Football Club. The partnership was announced at a special ceremony by Sky Sports expert Alan McAnally, a former Scotland striker who works as a Brand Ambassador for Betdaq.

In September 2011, Betdaq became a sponsor of London Irish Rugby Club. Under the terms of the agreement, the company's logo was applied to the team's t-shirts for all Aviva Premiership and Heineken Cup matches.

In 2018, Betdaq became a sponsor of Sunderland AFC for one season.
Customer

support

Betting exchanges provide customer support to make your betting experience easy. If you have any questions about using and installing mobile apps, the bookmaker strongly recommends that you do not hesitate to contact technical support.

There are several ways to contact the English-language support service via website or app:

– call an international phone number: +353 1 556 6222;

– send an email to [email protected];

– consult via live chat.

Live chat responses usually arrive within a day.
Payment

method review

As all of the bookmakers' reviews, we pay attention to payment methods. Betdaq offers sufficient the number of payment methods, although the list of payment cards is not the richest for domestic players, it will not be difficult to find a suitable method for depositing or withdrawing the necessary amount of money. No commission for new users.

For deposit in Betdaq you can use:

– Bank cards (MasterCard, VISA);

– Bank transfer/cheque;

– payment systems (Skrill, NETELLER, PaysafeCard, PayPal).

The minimum deposit amount is £10 (equivalent in the account currency), and the maximum deposit amount is unlimited. Terms of enrollment – immediately. The commission for deposit is 0%, for credit cards and 1.5% for PaysafeCard – 2.5%.

You can withdraw money from your Betdaq gaming account:

– to credit / debit cards (VISA, MasterCard);

– bank transfer;

– to e-wallets (Skrill, NETELLER, PayPal).

The minimum withdrawal amount is £10, and the maximum amount is unlimited. Transfer time for EPS – within 24 hours, for plastic cards and to a Bank account-1-5 days.

If you make money transactions using credit cards, Neteller, Skrill payment systems, you can take advantage of generous cash back of 50% up to£ 1000 from the commission. Customers can receive their commission back of their first month. T&C's apply to this "commission back" offer.
Betdaq

exchange bonus

As other betting exchanges, there are bonuses to enjoy fully gaming experience. Those who like free bets, Betdaq has it all. Free bets of various types and requirements are here. Betdaq bonus system is displayed in a separate section on the site and includes cash back, deposit bonuses, bonuses for the best coefficients and insurance. Bonuses can be individual or publicly available. The company may limit each user from participating in promotions and the promotions themselves are limited to one account per person, family, household address, email address, and credit card number.

Bonuses cannot be used in combination with other bonuses and cannot be added together (unless specified separately). All bonus payments are subject to additional verification.

Bonus on your first bet or welcome bonus. 

For new customers, Betdaq offers a bonus of 10 pounds on the first bet. Note that not all players can participate in the welcome bonus, but only residents of certain countries. The promotion is valid for 14 days for betting and 7 days for betting on the stock exchange.

Freeboot for 10 euros.

A new customer can apply for it. During registration, you must enter the promo code BDQ10. If players make the first bet of at least 10 euros at an odd of at least 2.0 and lose it, the money is returned to him in the form of a free bet.

Cash back for 1000 euros.

New players can get their cash back on commission within a month, provided they enter the DAQBACK promo code during registration. The maximum amount you can claim is 1000 euros. you can take the option of 50% commission back for the first three months.

Bet 10, get 10. 

It is a much better bonus for new customers. To enjoy Bet 10, get 10 -just enter the promo code BDQ10 when registering with Betdaq.

Free bet 

And again here is an offer to new customers. If during registration, the user keeps the promo code V1010 and bet at least 10 euros on an odd of at least 2.0, the money will be returned to the account in the form of a free bet, but on the condition that the bet is lost.

You can also get free ProForm Stats (subscription is not free).

All these bonus programs are temporary, it is better to find out about current promotions on the official website of the operator.
Betdaq Mobile app
If you register via the app you get £25 in free bets.
Betdaq mobile app allows you to log in using your fingerprint, and place bets, including live, make it quick and convenient. They replicate the entire functionality of the main site, including video streaming, graphics, visualization, multipliers, and instant withdrawals.
Mobile betting in Betdaq app is:
Bet In-Play across a wide range of sports;
Live video broadcasts for horse racing;
Advanced football, horse racing statistics;
The betting speed is approximately one second;
Unique search function;
Virtual sports have events every minute;
Wide range of settings.
FAQ
These are the questions often faced in the Betdaq review:
Does Betdaq have a premium charge? Betdaq does not have a public Premium Charge for winning customers, but it is possible to find alternative rates for winning punter.
2.How can I increase my maximum Deposit? To increase the amount of money, send an email to technical support requesting the amount to which you would like to increase your limit, attach a copy of your photo ID and a utility bill in your name. Depending on how the user passed the previous checks and how long they use the site's services, the limit may be increased.
In our Betdaq review, we highlight the main pros and cons.
Advantages:
High reliability;
Commission rate is 0 for newcomers;
Level of customer service is high;
Bonuses (Bet 10, get 10 and more);
Convenient when using Betdaq website (design + functionality).
Disadvantages:
Low commission for betting;
Liquidity used to be poor, even though now the level of liquidity is growing;
Registration is not available for all countries, respectively, fewer bonuses, technical support does not include languages other than English.
Conclusion
The appeal of this betting exchange platform is a small commission on winnings (up to 2-5%), no highs and solid odds, great customer experience. Betting with Betdaq is safe The drawbacks are low liquidity for many events, unavailability for residents of many countries – including the lack of a multilingual version of the site and a variety of payment methods. Comparing to Betfair betting exchange, Betdaq exchange has several advantages. Betfair and Betdaq both share betting market and play an important role.
Owned by Ladbrokes, Betdaq is more suitable for a punter, rather than for those who only learn the world of betting. The punter may find this service very useful and effective.
Comparing Betdaq with Betfair, we may say these two companies are of a high level. Betdaq has its strong sides, as long as Betfair does. Betdaq has been one of the most popular betting exchanges around and still is. It provides with exchange betting service. The review of the Betdaq betting exchange is based on an analysis of the company's website, various English-language media, and user reviews.
Last updated on 05 Oct 2021 - 15:36