Jetbull bookmaker occupies a special place in the European market of bookmakers, and this review is an attempt to get to know this service better. Jetbull sports betting company offers bets and online games along with casino games. On its website, you can see an online casino, virtual sports, and various lottery games.
The Jetbull office's site runs on Every Matrix's software. You can choose from English, Finnish, German, and Russian languages. There are almost 20 currencies to choose from for making a bet and online games. You can deposit and withdraw funds using one of the 15 or more available options. Let's review Jetbull and take a closer look at this bet bookmaker, analyzing what makes it ещ stand out so much from the rest of betting companies.
Jetbull company license
Jetbull betting company was founded in 2007. The headquarters is located in Malta, where Jetbull has received an issued license. EveryMatrix sports betting company is regulated on behalf of the government of Malta under the direction of the Lotteries & Gaming Authority. EveryMatrix Software Ltd. is licensed and operates under the license issued on October 29, 2014, by the United Kingdom Gambling Commission.
Licensed in the EU Jetbull also owns a sub-license of Curacao due to which it operates online and holds a casino.
In total Jetbull owns licenses of three states: Malta, Curacao, the United Kingdom. Jetbull sports betting website operates with a license and permission of the UK gambling commission. This means Jetbull can legally offer its services in Britain, offer players a safe and trustworthy place to gamble online, and the gambling commission is legal.
Although by European standards the Jetbull bookmaker is considered quite young, it has already managed to get a serious army of fans and players, mainly from Britain and Western Europe. At the same time, the company is actively developing other markets, including the Russian-speaking segment.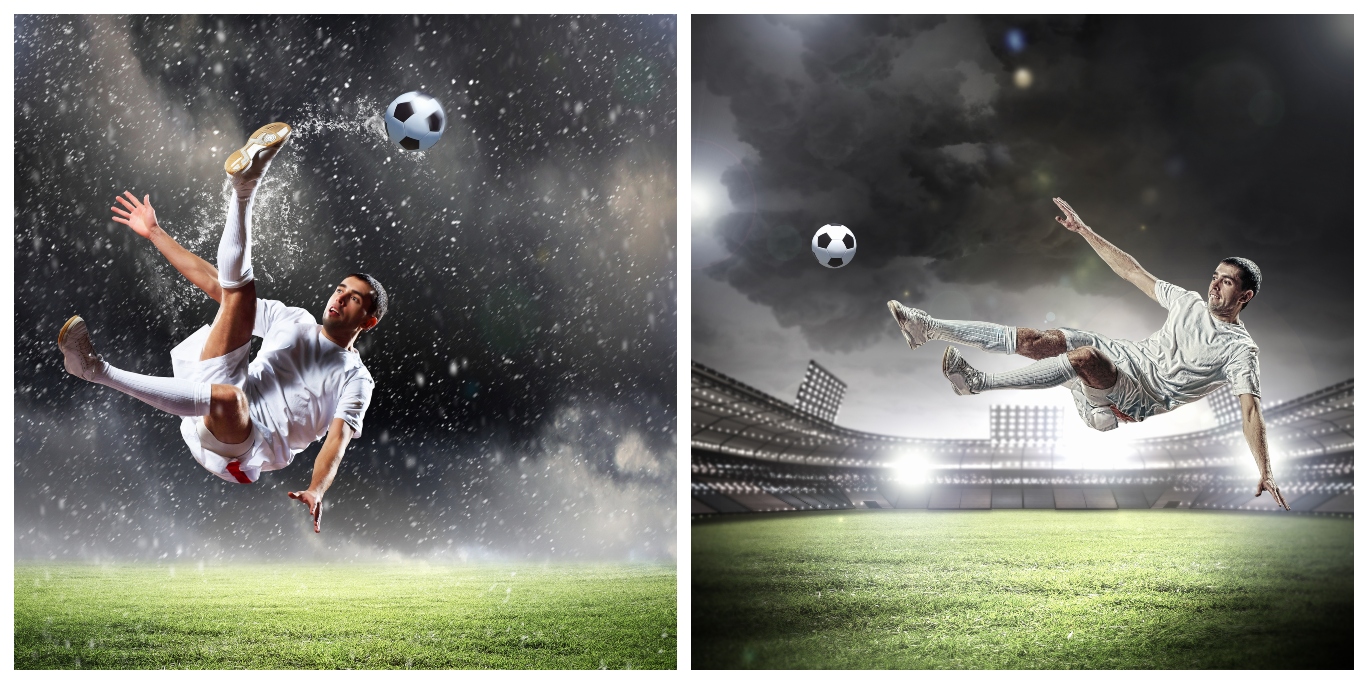 Since 2010, the bookmaker has been working on the OddsMatrix gaming platform, gradually expanding its customer base due to players from its competitors in the betting market. The dynamics of development is high – recently, the company absorbed the Tower Gaming bookmaker, and in December 2014, after the termination of the Contorabet bookmaker, all accounts of players of this office were transferred to Jetbull.
Today, the Jetbull website can offer many options to bet: casino service, lotteries, and sports games, including virtual sports and table games. The EveryMatrix sports platform won awards at the prestigious EGR gaming festival in 2010 and 2011 in two categories at once: "Innovations in sports betting" and as a "Rising star" of sports betting. Jetbull rating from sportsbook review SBR Rating – "C".
Jetbull official website
To review the bookmaker, the first thing to do is to analyze what kind of site the bookie can offer to a player. The website of Jetbull is available in 7 languages: English, Iranian, Swedish, Finnish, Russian, German, Portuguese. The official site has the name jetbull com.
The Jetbull site is made in dark colors and is well designed. The odds are highlighted in a light color and are easy to read. The portal is designed with red corporate logos and basic functions. The design, as well as the interface itself, is modern and intuitive, the response is quite fast and simple navigation makes the process of placing bets very fast and easy. It is worth noting that this design of the site emphasizes the direction of JetBull as a gambling virtual entertainment.
At the top of the site, there is the main menu where a player can see:
main page,
casino,
sport,
promotions and bonuses,
the blog.
In the left column, there is a menu with sports games included in the bookmaker's line, with a total of 30 positions. The middle column contains a pre-match or live bet, depending on the selected mode, and a free bet coupon is placed on the right. In addition to betting on Jetbull there are gambling games: online casino with a wide variety of slots, there are table games, video games, various online options, more than 2000 available varieties in total. Casino-live is an offer with a huge selection of casino games: roulette, jacks or better, an option of video poker, blackjack, etc. Virtual sports – a new match is played every three minutes and is broadcast live. Lottery – there are 8 types of Lotto and keno.
The equipment and platform used in the casino are developed by world-famous manufacturers of gambling software.
Among them, there are Microgaming and IGT; NetEnt and Play'n'GO; Evolution Gaming and Playson; NYX Interactive and Betsoft Gaming; Omi Gaming, and more.
One advantage that a player may rarely find in other bookies: in Jetbull casino on the main page there is a button "Access to games". By clicking on it, you can get information about the developers who provided the equipment for the site and restrictions for residents of certain states that are prohibited from using the software of a particular supplier.
Registration
If are ready to place a bet, get a bonus, make the first deposit you should register on the site of Jetbull, review all the necessary information, agree to Jetbull terms and conditions and confirm that you are 18+.
JetBull casino does not accept players from all countries. For example, it is forbidden to open an account here if a player is a resident of Belarus, Spain, France, the United States, and some other states.
There are 2 ways to register: full and instant in 10 seconds. It is better to complete the full registration by correctly entering your personal and passport data with an email address in the open registration form. You will have to enter a lot of information, and it is better to do it without descriptions and errors. When the total withdrawal amount exceeds the 2300 EUR mark, the security service will require a player to complete the verification procedure.
It is important to know if the operator finds that the player has opened the second account, it will be closed, and only 50% of the first deposit will be returned to the user. The other 50% will be withdrawn as a commission. If there any questions, a player should send a request to support jetbull com or connect via live chat.
Mobile App
The Mobile version is not only as fast as the desktop version but also faster while retaining all the features of the PC version. Registration, deposit, bonuses, convenient viewing of additional markets/outcomes, there is absolutely everything here. Perhaps this is why the company decided not to spray on mobile apps and will limit itself to the mobile version only.
Live chat, casino games, deposit bonus and other options of the betting site are all available at Jetbull mobile app.
Line and odds
To properly review any of the betting sites, the next step is to investigate the line and odds offered to a player. The line in Jetbull includes 30 positions, which can be considered as an average. The list even for top sports games does not reach 200 markets. For other sports, the list is even more modest and includes only the most popular types of the market. The margin varies considerably. On top games, Jetbull gives 3-4%. In the NBA and NHL, the margin rises to 5-6%. In unpopular tournaments, the margin is even higher – up to 10%. The line is full of popular sports such as football, hockey, basketball, tennis with the possibility to make bets on the lower European leagues.
The bookmaker's line still can be considered as one of the best, as it is presented by the well-known developer OddsMatrix. In addition to traditional sports betting, e-Sports, live-casino, and a lot of other available gambling entertainment options are widely represented here.
Returning to placing a bet on sports, we note that the main focus is on football. Nevertheless, the number of categories is very good. There are about 40 sports disciplines in the line, including not particularly popular ones, such as Gaelic football, trotting, and Irish field hockey. Also in the line, there are all the main eSports competitions: CS: GO, FIFA, NBA2k, King of Glory, LOL, Overwatch, Cyberwalleyball, Cybertennis, Cyberhockey, etc. You can place a bet in Jetbull on many poorly known tournaments. For example, in football, it is proposed to play in the championship of Bangladesh or Malaysia. There are enough ITF-category events in tennis.
It is worth highlighting basketball, where a player can place a bet not only in several European leagues, but also in such Championships as Bahrain, Algeria, or Iran.
Especially good are basketball, volleyball, tennis, hockey, as well as American football and winter sports. Like other bookmakers, the best offers, according to the bookmaker, are placed at the top in a separate block. Often there are attractive odds and good highs.
The bookmaker also offers to bet on politics, weather conditions, and so on. Traditionally, the player can bet ordinaries, multiple bets. Live bets separately. As already mentioned, the action line is quite good. All the standard bets on double outcomes, Asian handicaps, and totals are available here in abundance, but a player probably would like to see more available bets on statistics (fouls, corners, outs, and penalties).
The office does not skimp in its requests and puts a margin of up to 11% on some markets, the average margin is about 9.5%. Accordingly, equivalent events in the office are evaluated by odds -1.80.
There is also a specially prepared "Jetbull" express bet with an increased rate, that is, if the player collects all the events selected by the bookmaker in his coupon, then his final odd will be lower.
More than 80% of the events are dedicated to football. The bookmaker himself states in his line that every day about 50 thousand events appear under it.
For example, a player can find these championships here: El Salvador; Rwanda; Paraguay's; Panama hat; Peru, and so on.
Сontinuing our Jetbull review, let's try to calculate the margin for one of the matches of the top European football tournament. In the match" Valencia-Barcelona", the bookmaker puts 5.0 for the win of the host side, 4.33 for the draw, and 1.58 for the win of Barcelona.: (1/5.0) + (1/4.33) + (1/1.58) = 20 + 23.09 + 63.29 = 106.38. The margin is 6.38%. It's a bit much for a match of such a high level. On average, the margin is 8%, which means that the odds are quite low.
Live
Live on jetbull com site is represented only by the main sports. The list does not differ in variety: the main outcomes, handicaps, totals, exact score, statistics for periods. Video broadcasts are not available. There is a graphical match tracker with detailed statistics.
The odds are even lower in live than in the pre-match. Bets can be accepted for up to 20 seconds and calculated from a couple of minutes to a couple of hours.
The office skimped on the broadcast but recently appeared in many bookmakers, the match tracker for tracking statistics online in Jetbull is stable. At the same time, it has additional advantages: for some events, information about coaches, arena capacity, weather conditions, the state of lawns, courts, etc. is shown to a player.
Jetbull also has the CashOut function, which has already become standard for many bookmakers. This is the sale of the bet, which will allow the player to get the money back before the end of the event. But each office has its conditions and JetBull is not an exception.
Bonuses
JetBull has a rather interesting "Promotions and Bonuses" section. In addition to the traditional first deposit bonus for bookmakers and online casinos, there are always some bonus offers for each day. The main ones are related to the online casino, but the sports games section does not remain without attention. At the same time, all bonus offers and promotions including the first deposit are not "cut off", but are valid for players from all the countries.
Most of the bonuses should be activated within 30 days.
As befits a good bookmaker, Jetbull can offer a Welcome bonus (30 days expiry) to attract and welcome new players. The sports welcome bonus is 75 euros (50% of the initial deposit). The amount received must be entered 15 times with a minimum odd of 2.0, these are very difficult wagering requirements, even for many professionals they can be unapproachable, which reduces to " 0 " all the desire of a player to take advantage of such an offer; this bonus you can receive for free via your email address.
Before enjoying the advantage of the Jetbull welcome bonus it is necessary to make sure you know certain terms and conditions. The restrictions are the amount of the minimum deposit and maximum deposit (of between £10 – £150), as well as how you can use the bonus and when it is possible to withdraw the money. The bonus funds include a wagering requirement of 15x which means you should play 15 times till the money is available to withdraw. Another limit assumes in case you place a bet with your welcome bonus, only £50 will count toward the wagering requirement per bet.
Finally, you can only win 10x your deposit bonus (if you deposit € 10, the maximum from bonus funds is only €100 bonus earnings).
Jetbull Monday bonus – €20 for new wins, the player deposits on Monday to his account and can get a bonus of 20% of the deposit amount, but no more than 20 euros.
Tuesday bonus – Pass the time with a €30 bonus.
Wednesday bonus — Double profit in the middle of the week. The Price Boost option gives increased odds. This one is considered the most popular bonus among players.
Jetbull Thursday bonus – Feel the magic of the "Wheel of Fortune". The player deposits 25 euros to his account and can play and try their luck on the "Wheel of Fortune".
Friday's bonus is called Fiesta and gives a free bet of 10 euros.
Saturday bonus -Happy hour on deposit!
Super Sunday bonus– wagering requirements for the player are to deposit 30 euros to his account and get 10 free spins in Starburst.
20 euros when making a bet via mobile phone;
20% cashback, etc.
Below you can read the information describing payment methods to withdraw accumulated funds from the account.
Jetbull online casino
In addition to the Jetbull sports betting review, here is the information about Jetbull casino. Jetbull offers a chic online casino. The company can be proud of it, as it offers more than eighty types of online games. And you can play not with people, but with the system, using any of the thousand six hundred applications. Jetbull has few competitors in this niche. On many Internet resources, the office is often referred to as a" Jetbull casino", rather than a bookmaker.
There are not only new modern simulators but also classic machines with three reels and a small number of pay lines. For fans of roulette and other table entertainment in a casino, Jetbull has a large selection of slots. Card games are represented by traditional slot machines with joker poker, blackjack, baccarat, etc. Entertainment with instant payouts such as lotteries and scratch cards will also find their fans. The opportunity to deposit, play, and hit the progressive jackpot and casino hold em is also present. There are about 30 slot machines with a growing top prize on the site. Live dealer games will be interesting for a player who wants to experience the atmosphere of a real casino.
A separate section of the site is a live casino with poker games. Poker is a multi-faceted game. There are more than a hundred variations available to play with the system.
At JetBull casino no deposit bonus code is available. According to casino reviews, a player may be able to get something like this as part of a big promotion and bonus, but he shouldn't count on a casino bonus regularly. Here you will be offered a casino welcome bonus of 100% of the deposited funds, but no more than 150 euros/pounds and 203 free spins. For a regular player who makes regular deposits to his account, there is an offer of a weekly bonus of 35 euros/pounds.
Besides, using the mobile version of the club, a player can count on additional free spins on different slots. Their number will depend on the amount of the deposit. Regular tournaments are also held for users to play, where you can win additional funds. The administration is ready to offer other promotions and opportunities to bet, so it makes sense to become a member of the Jetbull club.
A player can see the latest updates of the terms and conditions of Jetbull casino at the JEtbull site.
Customer service
BC Jetbull provides free customer support to users via live chat and email. E-mail address for customer support is support jetbull com. The office of customer service operates and responds within 24 hours. You can't call the customer service office because they don't provide phone numbers.
The live chat is free and supports multiple languages.
Jetbull also has pages on social networks Twitter and Facebook.
Payment methods
New players can open a game account in fifteen types of currency. The main currency of the account is the British pound, but a player can make payments in other currency units. JetBull casino accepts rubles, dollars, Swedish krona, and other currencies. Hence, it is clear that the bookmaker is counting on a global audience of players, and does not focus on one specific region. Thus, it allows using Neteller, Skrill, bank transfer, and other payment options for a deposit.
Withdrawal of funds to Jetbull is made to the bank account and to the accounts of those systems that were used for depositing funds (this rule does not work with all payment methods). The deposit can be made in the following ways:
Visa, Visa Debit cards, Maestro, Visa Electron and Master Card;
Fast bank transfer /Instant bank transfer
payment systems – Neteller, Skrill, Moneta ru, EcoCard, WebMoney, PaysafeCard, and Qiwi;
online bank transfer.
When opening an account, new players should know the deposit and withdraw limits. According to the terms and conditions, the minimum deposit and withdrawal limit is$ 20, but the player can only make 1 free withdrawal per month. For subsequent withdrawals,non-free, the company charges a commission of 1%. With a bank transfer, it can take up to 3 days.
Conclusion on the Jetbull review
Jetbull positions itself as a company that puts customer needs first. The office could be considered as a worthy place for placing a bet. The odds in Jetbull may seem a bit low and the bookmaker cannot justify their level with the welcome bonus and other bonuses. With such quotes, the office is only suitable for placing a bet for interest, and it will be extremely difficult to make a free profit from such bets. However, the company tries to develop, grow, and attract new customers promoting deposit bonus, free spins, free bets, and casino promotions.
Analyzing a Jetbull review last updated 2020, it is evident that many users tell more about the casino than about sports betting. The available responses regarding sports betting indicate an average level of play. In any case, we can say that this is a decent bookmaker with a solid assortment and a normal attitude of the administration to users. Players can enjoy placing a bet and use free bonuses. With this Jetbull review, we gave an attempt to look at the bookmaker's activity better and see all of its features.