Matchbook is a sports betting exchange that specializes in horse racing, greyhound racing, soccer, and American football. They also feature a live betting section and casino; in addition, their main page contains links to their special sections: sports podcasts and Insights — forecasts and news that might be helpful for sports betting.
Matchbook is regarded as one of the best online betting exchanges; established in 2005, it has gained a great deal of trust from its customer base during all these years and has made a huge input in terms of the platform development.
Matchbook works under the license of the Alderney Gambling Control Commission; for the UK players, they are also registered with the UK Gambling Commission. They have widgets of both regulating authorities right on the website; Matchbook is also a part of the Responsible Gambling.
Matchbook is owned by Triplebet Limited,  Inchalla, Le Val GY9 3UL, Alderney; this information can be checked on the eGambling commissions 'sites; if you check the list of the registered bookmakers and betting exchanges on both UK Gambling Commission and Alderney Commission websites, you will see that their licenses are valid and active, so this betting exchange can be trusted and work in a legitimate way.
Matchbook has partnerships with different reputable jockey clubs and sponsors horse racing events in the UK and other countries which makes it look even more solid for potential customers and loyal clients.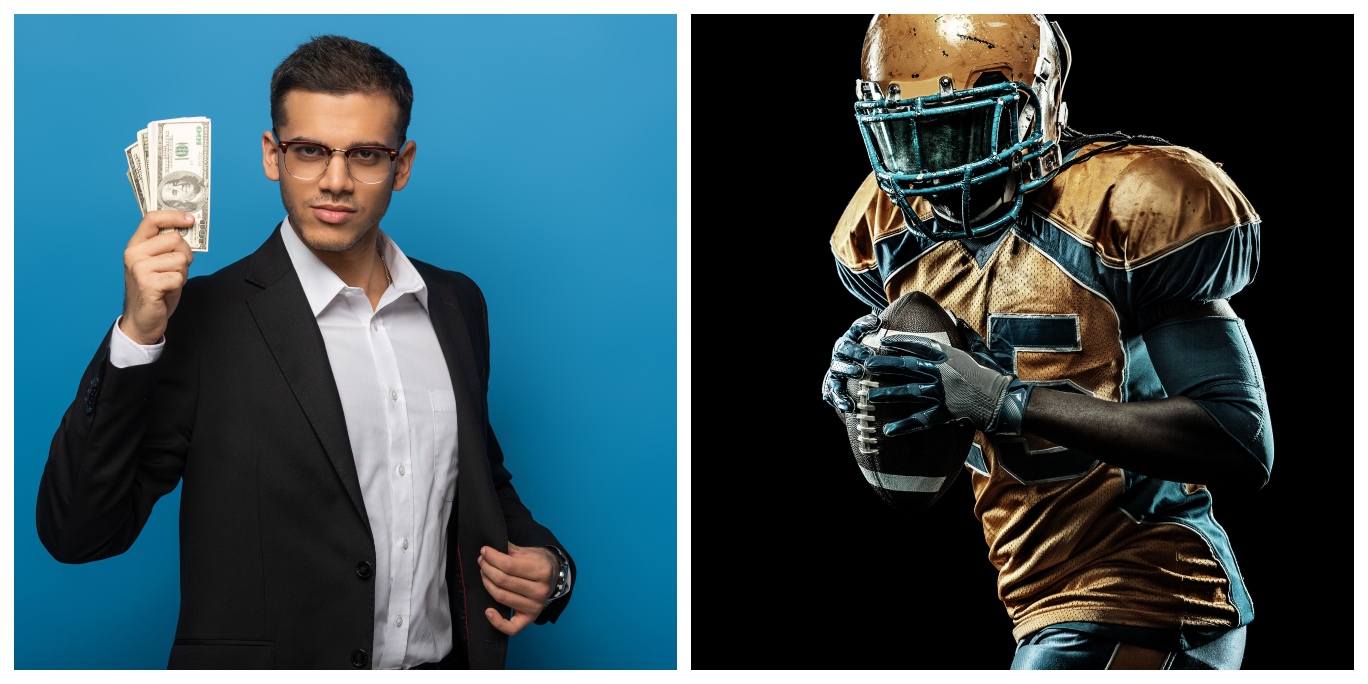 Matchbook quick review: basic information
License Holder: Triplebet Limited
Mobile app: available in the AppStore and Google Play
Welcome bonus: up to 30 EUR if the deposit is made via a credit or debit card; currently unavailable
Rating: 4 .1 according to the Trustpilot website (or more if you check the overall average rating among the similar betting sites and betting exchange platforms)
Online and live casino: available on the same website
Currencies: EUR, USD, CAD, AUD, GBP, HKD
Live streaming: available for certain events
Customer support: live chat, email, phone (for the UK customers)
Available countries: Albania, Algeria, Andorra, Angola, Argentina, Bahrain, Barbados, Bolivia, Botswana, Brazil, Chile, Colombia, Costa Rica, Croatia, Curacao, Cyprus, Czech Republic, Denmark, Ecuador, Finland, Georgia, Gibraltar, Guatemala, Hong Kong, Honduras, Iceland, India, Indonesia, Ireland, Japan, Kenia, Kyrgyzstan, Latvia, Lithuania, Lichtenstein, Luxembourg, Macedonia, Malta, Moldova, Mexico, Monaco, Montenegro, New Zealand, Peru, Qatar, Slovenia, South Africa, South Korea, Sri Lanka, Taiwan, The United Arab Emirates, The United Kingdom, Vietnam, and several more
Is it safe to use Matchbook?
As a betting exchange, Matchbook is responsible for providing its users with a secure experience. Their principle of work implies at prior that they have to monitor every bettor and prevent them from fraudulent actions or scam. They cancel the deals that are considered unfair and may put a block on the deposit if they suspect that a user is involved in some fraudulent gambling schemes.
In terms of digital security, Matchbook has to comply with the rules of gambling commissions they are registered with. Thus, they use the most modern methods of SSL security which means that all payments that are made by the customers are transferred via the encrypted way in order to keep all data safe and protected from leakage and any third party involvement. Whatever payment method you use, the funds will be sent to your deposit safely.
In addition, Matchbook is a participant of the Responsible Gambling Community and Gamblers Anonymous. These are organizations that provide help to addicted gamblers, suffering from ludomania and anyone can make an instant application to these committees directly from Matchbook website main page.
Matchbook as a betting exchange: what is the difference between Matchbook and a standard bookmaker site?
If you have never heard of the term 'betting exchange', you will probably be confused about what Matchbook offers and how it works. However, it is not so complicated, and, on the contrary, if you stop for a while to learn more about exchange markets, you will see that it may become even more profitable for you as a punter.
To explain in simple words, online and onsite bookmakers offer the odds for different bets themselves. They are based on the insights and the forecasts of their own experts, so, in short, the punters actually have no choice: they just bet with the available odds. The odds are determined before the sports (or any other) event starts, so the gambler knows beforehand the total sum of possible winnings. In other words, the customers of betting sites play against one bookmaker and the latter can not lose thanks to the margin, added to each winning. This means that whatever the amount of the prize is, the betting site will charge their margin from the player's deposit and get their profit anyway.
When we talk about an exchange betting site, we mean that here the bettors play against each other; one player can offer a bet with an odd; if the other one agrees with this offer, he can back or lay this bet. Otherwise, the site allows the customers with verified accounts to create their own offer with the odds they determine by themselves.
What is the bonus for the platform in this case, if the account holders just bet with each other? Actually, they do not do this free of charge. The Exchange Platform is responsible for fair gambling and strictly monitors all deals between the bettors. This service is automatically held back from the amount on the deposit as a commission. Thus, you can decide how profitable are the different exchange markets you are trying to choose from, by comparing their offer regarding the commission. You have to note that every online exchange site charges a commission from each bet, not the winnings. Even if your bets lost, you will still be charged.
The advantages of the exchange betting over the standard betting site
Why is it convenient to create an account at the exchange site, and Matchbook in particular, and not the regular bookmaker site?
First of all, very high odds are available at Matchbook as at any other exchange site: there is no one bookmaker who gives odds as exchange betting platforms do.
The next perk is not actually much about Matchbook, but it can be applicable to more than one popular platform: they give a good 1st deposit bonus to lure more customers, as the more bettors register and make a deposit, the more commission profit they get. There are also promotions, free bets, cashback bonuses available; however, to be precise, Matchbook does not offer much at the moment and gives one or two promotions valid for a small period of time and then they close all offers. They compensate for it with the low commission they charge for every bet.
Finally, bettors get more confidence in their deposit: there is more chance that a bookmaker will violate the rules of fair gambling and will have any fraudulent records because bookmakers get their profit from the winnings and lost bets; Matchbook, just like other exchanges, does not have interest in your funds as all that they get is the bets commission. This means that they are engaged in the control of the players' performance.
However, the principles of Matchbook and other exchange sites are quite difficult to navigate: it is much easier to start making bets at bookmaker's offices. If you have never come across anything connected with making a bet, it is better to start with something easier at first.
Matchbook com. All Rights Reserved. Website design and user experience
Since its establishment in 2005, Matchbook has obviously changed in terms of website design and usability. As soon as you enter the Matchbook website, you get all the necessary information and links on hand, and even if you are not quite aware of how betting exchanges work, you can easily navigate the site to learn about this betting way.
On the left hand, you will find the most popular sports for betting on, links to Matchbook casino, and the full list of sports available at the betting exchange. Current events are shown in the middle of the page, and on the right hand, there are tools for the punter: the bet slip, live chat, FAQ section, and settings, where you can choose the convenient currency and odds type.
Matchbook offers six currencies: USD, EUR, CAD, AUD, HKD, and GBP. The selection of odds includes American odds, decimal odds, Hong Kong, and Malaysian odds.
Matchbook mobile experience
Matchbook developers took care of providing the ultimate performance on the mobile platforms on the same level the customers get on the PC browsers. There are several dedicated mobile apps that can be downloaded for free for different mobile platforms. The mobile app is available for Android (two versions for different countries), iOs and Mac computers.
Matchbook allowed countries
The main customer base of Matchbook is Great Britain and Ireland; however, the residents of Canada, Australia, Albania, Hong Kong; some European countries like Cyprus, Latvia, and the Czech Republic and a range of other countries, around 40 in total, can create their markets, make bets and choose odds with Matchbook. The licenses that are held by Matchbook do not cover the United States and most part of Europe.
Matchbook deposit methods review
Matchbook has certain advantages in terms of payment options, however, several drawbacks also exist.
Firstly, there are multiple reviews of the withdrawal payments: users complain that they get their funds paid after quite a long time of waiting for confirmation from the betting exchange. In addition, there are extra fees that are charged as a commission from the customers in a range of cases for withdrawals, which is not generally typical for betting exchanges and bookmakers. The final thing that might be annoying for the users of e-wallets, is that the welcome bonus (it will be described in detail further in this review) can not be claimed in case any deposit methods but a credit or a debit card are used.
You can use the following payment methods with Matchbook:
Bank cards: Visa/Mastercard credit and debit cards
E-wallets: Neteller, Skrill, Paysafe
Bank transfer
When you make a deposit. you do not have to pay any extra fees and all payments arrive instantly. However, even though you can use the same methods for a withdrawal, you will have to pay a commission of 10 EUR for cards, and 28 EUR if you use Neteller/Skrill wallets. In addition, the withdrawals can take up to several days.
Matchbook betting exchange: betting options, sports markets, commission rates
The most valued thing about Matchbook is their low commission rate. Generally, it varies from 1 to 2 percent; Matchbook offers a different commission rate for players from the UK and the other countries. In addition, the are discounts for commission if you are a loyal customer and bet regularly. Their maximum commission is still lower than the other betting sites have.
The best offers in terms of odds and betting markets that a customer can get at the Matchbook exchange are focused on American football, soccer, tennis, ice hockey, and horse racing. They have a really solid choice of betting markets; you can choose different types of handicaps, including Asian handicaps with different options and some alternative handicaps for tennis and basketball.
Experienced punters usually praise horse racing events that are available at Matchbook. You will not find any exotic bet offers, but the payouts for the existing markets of horse racing can be rather high.
As a betting exchange, Matchbook is more profitable than a standard betting site and if you just begin to learn about making stakes on sports online, this might become a very friendly platform to start with. The minimum bet you can place starts from 2 EUR, which is not the lowest amount that can be found, however, high odds and low commission fully compensate for this condition.
Before betting with Matchbook, make sure you understand the site interface clearly: it does not take much time to understand all sports markets and total layout, but it can still be tricky if you are not used to online betting with an online exchange. For instance, you should note the difference between back and lay bets, which are highlighted in different colors for the convenience of a customer. To make a back or lay bet, you have to check the odds and then your bet slip will show all your choices and accept the matching bets. This way of making sports betting gives you one more opportunity to have more winnings and get the most of the experience the site can offer.
Live betting at Matchbook sports book
If Matchbook can be called one of the best sites in terms of pre-match betting options and odds, it is quite average when it comes to live markets. Even though almost all events that can be found in the pre-match betting exchange, will also appear in the play-in mode, the odds are quite low here. The absence of a decent live streaming function (it is added to Matchbook but is not available for all the events and some times shows a poor performance) also shows that live betting is not at all the main focus of Matchbook, so probably you can try live sports betting at this site just for the diversity of your experience.
There are no options for live horse racing, for instance; however, this can not be called a major drawback as generally, it is not a popular betting format for horse racing. What is really nice about Matchbook live section, is the very convenient option for cashing out. They have managed to create a very modern visual table of the game process and possible wins and losses of the traders with the function of immediate cashout.
Matchbook betting exchange welcome bonus
As it might seem complicated to sort out all sports markets, peculiarities that Matchbook can offer, each new customer can get a welcome bonus of 30 pounds risk free bet. Make sure you make your first deposit on a new account using a debit or a credit card; otherwise the risk free bonus can not be claimed.
How does it work? You have to create an account and use the promotional code in the relevant field in the process of registration. After your account is created, Matchbook account managers will check the documents provided by the customer to verify the account and confirm that the free bet bonus is available. When you get a bonus, you can try to make your bets in the regular markets in the live sports betting section and receive a risk free bet of 30 EUR or other currency depending on your choice. This will allow you to spend minimum amounts and get an idea of how online betting works with this bonus.
Right at the moment, the welcome bonus for the 1st deposit for a newly registered account is not applied, and there is no information, whether it will become available again in the future. There is a chance that there will be some new free bets or 100 percent match promotions. If we track the past records of Matchbook, we will see that the bonus offer changed several times through this sports betting exchange existence. They have changed their bonus offer and gave free bets for a while; then it was available for the UK customers only and at the moment they do not have any free bet or any other promotional offers.
Matchbook casino: games, promotional offers, mobile casino
Matchbook has a separate section with a casino and a live casino. They are more generous in terms of special offers and bonuses for newly registered customers and loyal players. You can receive a 100 percent match bonus for a deposit of 100 EUR, USD, or GBP and use it for a good range of casino games; the payment methods for the casinos are the same as for the bet section: bank transfer, cards, and e-wallets. However, the casino promotions are available for the UK and Ireland customers at the moment; the others will have to bet and play casino without any welcome bonus.
The classic casino features a range of popular table games, powered by the Matchbook developers. The games include Combat, Baccarat, Classical and Progressive BlackJack, European and American roulette, and the selection of poker games: Bonus Poker, Pai Gow Poker, Caribbean, and Red Dog poker. You can make a minimal bet in casino games from 0.01 USD.
Matchbook casino also has numerous slots by such major software providers as Netent and Red Dog. You will not find thousands of slots like at the most popular casinos, however, there is still a choice. You do not need to download any special software on your PC or mobile phone, as all casino options are designed for instant gaming right from the PC or mobile browser.
If you are a poker fan, Matchbook has a section of video poker games: there are only three titles: Jacks or Better, Deuces Wild, and Jacks or Better Double Up. If you want to experience live dealer gaming, you can visit the live casino of Matchbook, where the majority of games are provided by Evolution Gaming. It has live dealer poker rooms, roulette, blackjack, baccarat, and some miscellaneous games like live monopoly, Football Studio, and others.
Generally, to bet with Matchbook is probably more thrilling than playing their casino: they have significantly wider choices for bet markets than casino games; however, it is a decent option with a bit limited selection for new gamblers who are not avid fans of slots and other casino entertainment.
Matchbook Customer Support review
Matchbook customer service works in three standard ways: they have a live chat, you can call them by phone, or contact them via email. According to the customer' s opinion, the account managers and customer support employees reply quickly; you can get a reply in a live chat in a matter of one – ten minutes, the same thing is with the phone calls; if you send an email, it may take up to 30 minutes to receive feedback. You can find the live chat and other contacts of Matchbook customer support in the top right hand corner of the site.
Customer service does not work 24/7, though; you can get through in a period from 9 a.m. till 3 a.m. If you do not speak English, it might be tricky to speak to the customer service staff, as they mainly have English-speaking managers. There are no mobile phone numbers available to contact Matchbook exchange and casino via WhatsApp or other messengers, so you can use only a British phone number.
If you have any issues contacting Matchbook, they have a convenient search tool and detailed FAQ section where you can read all information: from account creating and verification of the account, to the explanation of how free bets, bonuses, deposit methods, regular and live markets work. You can also learn more with the Podcast and Insights services available on the separate site.