West Virginia Sports Betting — Best WV Online Sportsbooks
Published on 24 Jul 2020
Since August 2018, West Virginia sports betting has been allowed, making it the fifth state in the United States to provide some sort of legal sports betting.
In 2018, a pair of initiatives to legalize sports betting were submitted before the West Virginia legislative authorities, and solid progress was made near the close of the year. As a consequence, sports betting over the internet is now permitted in West Virginia.
The state of West Virginia managed to become the fifth state in America to join the regulated sports betting industry in a five-month period from March to August of this year, pass and sign official legislation to legalize sports gambling, and, as if that wasn't enough, successfully open its first fully sanctioned sportsbook.

It was just on August 30, 2018, that the state accepted its first-ever legal sports wagers, and officials seem to be pushing rapid development of what will definitely become one of the state's most lucrative revenue generators.
This website contains all of the information you might possibly want to know about sports betting in West Virginia. Before the Supreme Court judgment in 2018, we looked at the history of gambling in the state leading up to that point. We'll also go through the present state of affairs in-depth, as well as what we may anticipate in terms of legalized sports gambling in the future. Whatever your requirements are, you will find a buddy at the sportsbook of your choice on our website.
Recent News About Sports WV Sports Betting
April 18, 2022 — In 2022, Kentucky will not allow sports betting, providing a modest boost to West Virginia's industry.
---
March 25, 2022 – Kentucky, West Virginia's neighbor, took a significant step toward legalizing sports betting when the House approved a vital measure. The measure has now been referred to the Senate.
---
Feb 21, 2022 – West Virginia legislators announce a proposal to allow eSports betting.
---
February 11, 2022 – West Virginia's sports betting handle decreased by 21% month over month in January to $74.5 million.
---
Feb 1, 2022 – West Virginia's internet casinos had a banner year. They generated over $7 million in income together in December.
---
Jan 18 2022 – In December, West Virginia sportsbooks brought in $74.5 million in wagers. That was a decrease of around 10.3 % month over month.
---
Jan. 7, 2022 — November was an exceptional month for West Virginia internet casinos, with over $72 million in wagers and $2 million in earnings.
---
Dec. 17, 2021 — On December 28, the West Virginia University Mountaineers will meet the Minnesota Golden Gophers in the Guaranteed Rate Bowl.
---
Dec. 1, 2021 — October was a busy month in Mountain State's sports betting sector. West Virginia bookmakers accept wagers totaling more than $61 million. This was a $17 million increase over September.
Expected Volume of the Sports Betting Market and Tax Rates in the WV
West Virginia betting has had peaks and troughs in terms of the amount of sports bets placed month to month, but the state looks to have recovered from recent losses.
Since there have been no online sports wagers in West Virginia for the first six months of 2019, the state's online and retail betting handles are practically similar.
There has been a total revenue generation of over $1.2 billion, and with licenses allowing land-based casinos to collaborate with up to three skins per licensee, the future of West Virginia sports betting seems to be bright.
How West Virginia Sports Betting is Regulated
West Virginia became the fifth state to allow legalized sports betting five months after approving a bill to enact the WV Sports Lottery Wagering Act in March 2018. While the Governor did not sign the law personally, it was approved by both the House and Senate less than six weeks after it was proposed.

On August 30, 2018, the state placed its first wager at the Hollywood Casino at Charles Town Races. West Virginia first debuted online sports betting in December 2018 via the BetLucky app, however, some BetLucky locations discontinued operations soon afterward, leaving the state without true online sports betting until August 2019.
Since then, the state has witnessed significant activity, with wagers totaling $129.6 million in the last four months of 2019.
The process began in March 2017 with the introduction of H 2751 by Delegate Shawn Fluharty and continues to function under the provisions of HB 4191.
The West Virginia Lottery Commission regulates legal sports betting in the state.
Is Sports Betting Legal in West Virginia — Legalization Route
West Virginia authorized sports betting in March 2018, and the statute took effect after the Supreme Court's May ruling. The West Virginia Lottery Commission, which supervises the sector, immediately began developing regulations for casinos and suppliers. They expressed a desire to get operations approved in time for the 2018-19 NFL season, which they eventually accomplished. Hollywood Casino in Charles Town began accepting wagers on Aug. 30, with a full launch scheduled for Sept. 1.
As of December 2018, online sports betting commenced through the BetLucky app. However, BetLucky halted operations in March 2019 and has not returned, leaving West Virginians without an online choice for sports betting. The service outage happened as a result of Delaware North's departure from sports betting supplier Miomni after the latter's troubles with a third-party vendor that resulted in the BetLucky incident. Additionally, the issue forced the temporary closure of Mardi Gras and Wheeling Island retail operations.
West Virginia did not reintroduce mobile wagering until August 2019. The lottery commission has since sought to enhance its methods and standards for supervising online sports betting. Nobody in the state intended to recreate the scenario that occurred with BetLucky. However, the state's next two sportsbooks to start were FanDuel and DraftKings, which demonstrated that they were more than capable of meeting the heightened regulations.
In January 2020, BetMGM, the online sportsbook owned by MGM Resorts International, joined the two DFS titans-turned-sportsbooks.
Nine months later, William Hill and Betly entered the Mountain State's online sportsbook sector, increasing the total to five. As of March 2021, these five sportsbooks will remain the state's sole legal alternatives. Incidentally, the introduction of Betly marked Delaware North's comeback from the BetLucky debacle and the closures caused by the COVID-19 epidemic. The William Hill app was changed to Caesars Sportsbook in August 2021, just before to the start of the new NFL season.
West Virginia sports bettors have the choice of visiting a retail sportsbook to make a physical wager or wagering remotely via an internet sportsbook. Both services allow a range of payment ways and provide a diverse selection of betting possibilities.
How

to Start Placing Bets in WV?

1
Decide on a sportsbook
While West Virginians may not have the most sportsbooks, the main players are all headquartered in the Mountain State. It's always a good idea to evaluate current specials, betting odds, and bettor reviews when determining the best sportsbook for you. After you've whittled down your options and reviewed the terms and conditions, it's time to join up and put your first wager.
2
Make an online registration
In West Virginia, the registration procedure takes just a few minutes. Simply provide some personal information and verify your identification with your Social Security number or driver's license, and you're good to go.
3
Redeem a bonus
Sign-up incentives are a technique for a sportsbook to entice you to pick their platform over a competitor's. West Virginia sportsbooks are no exception, as they provide a number of incentives to new players. While these incentives may be tempting, always carefully read the associated terms and restrictions.
4
Decide on your wager
West Virginia sports bettors may participate in all of the main wagering forms. There are many types of wagers available, including moneylines, point spreads, Over/Unders (totals), and parlays. Additionally, both live bets and futures may be made online or in person.
5
Deposit
West Virginia sports bettors have all of the standard deposit choices available to them when funding their sportsbook account (s). To replenish your balance, you may use credit cards, debit cards, PayPal, bank transfers, or prepaid cards. Additionally, it's prudent to monitor bank and transaction costs linked with deposits.
6
Begin betting
Always do enough study prior to confirming your first wager. This involves comparison searching for the greatest odds and determining the wager kinds with which you are most comfortable. West Virginia sports bettors may open several accounts with different sportsbooks to take advantage of the finest that each has to offer.
Best West Virginia Sports Betting Sites
With seven operating online sportsbooks in West Virginia at the present moment, and much more likely to join as time goes on, the state is well-represented in the gambling industry. There are a total of three skins that may be hosted in each of the state's five licensed casinos or racetracks. Hollywood Casino Charles Town Races is the only licensee in the state presently authorized to distribute all three of its skins, which include DraftKings, PointsBet, and Barstool, and is currently the only location to do so.

FanDuel – FanDuel was the first to launch in the state in August 2019 and rapidly became a fan favorite, as FanDuel is infamous for doing. FanDuel is now available in over a dozen states, and their extensive promotional calendar, simple-to-use features, and large welcome bonus make it clear why they are the leading sportsbook in practically every US area they join. They entered the state via a relationship with The Greenbrier, a White Sulpher Springs-based private club.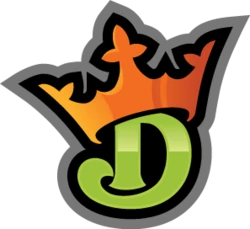 DraftKings – What is mentioned about FanDuel is equally true of DraftKings. With its background in daily fantasy sports, DraftKings has made the switch to sports betting seem effortless. DraftKings Sportsbook is a market leader in every legal state in the United States, with a never-ending promotional program. DraftKings has expanded to West Virginia as a result of a relationship with the Hollywood Casino in Charles Town and is available on both the web and mobile app.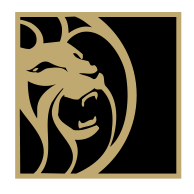 BetMGM –  BetMGM is MGM International's online gambling subsidiary, and has spent extensively in recent years to establish a strong presence in the US sports betting industry. With no retail casinos in West Virginia, BetMGM has collaborated with The Greenbrier to provide online and mobile gaming. BetMGM offers weekly free bets, reload bonuses on occasion, and an online sportsbook that is integrated with their retail rewards program.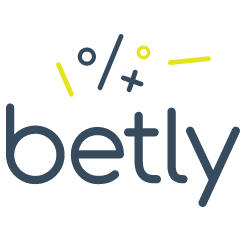 Betly Sportsbook – In January 2020, Betly Sportsbook launched as the retail sports betting supplier for both the Wheeling Island and Mardi Gras casinos. Both venues were forced to temporarily suspend all sports betting operations in March 2019 owing to a contract disagreement with previous partner Miomni. This marked the end of the 'BetLucky' brand, which had previously handled sports betting activities at both locations. Once Wheeling Island and Mardi Gras received approval to begin retail sports betting in their casinos, the brick-and-mortar sportsbooks were rebranded as Betly Sportsbook. On September 2, 2020, a pair of Betly Sportsbook mobile applications specific to each casino site will arrive nine months later. Betly Sportsbook, which is exclusive to West Virginia, is an exceptionally underestimated choice for Mountaineer bettors.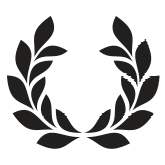 Caesars Sportsbook – Caesars Sportsbook was not open in West Virginia until August 5, 2021, after the business's acquisition of the world-famous William Hill bookmaking organization. Caesars would be allowed to operate in West Virginia after the purchase via a relationship with Mountaineer Casino Racetrack & Resort for both online and retail sports betting. Mountaineer's brick-and-mortar sportsbook, which started under the name William Hill in November 2018, was renamed to Caesars Sportsbook in 2021. Since its inception in West Virginia, Caesars has been one of the state's primary bookmaking alternatives.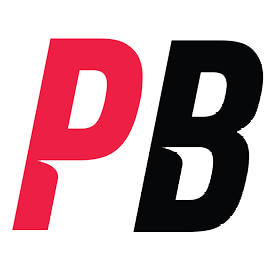 PointsBet – PointsBet was another prominent betting business that announced plans to expand its operations to West Virginia in 2021. The Australian-based bookmaker started immediately after Caesars, on August 12. With their own 'PointsBetting' product, this household brand will rapidly demonstrate to gamblers why they deserve a place in your mobile betting rotation.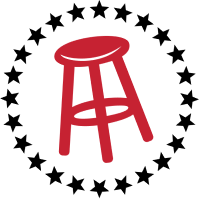 Barstool Sportsbook – The most recent addition to the West Virginia gambling scene is none other than the Barstool Sportsbook. With clear links to Penn National Gaming, many anticipated for a long period of time that Barstool would enter West Virginia through a relationship with PNG-owned Hollywood Casino Charles Town Races. They accomplished this by going live on November 22, 2021, – one day before the NFL's Thanksgiving Thursday schedule. Following the debut, PNG rebranded the Hollywood Casino's retail sportsbook as 'The Barstool Sportsbook at Charles Town Races.' The Barstool Sportsbook, which is brimming with amusing props chosen by your favorite producers, provides a unique experience in comparison to your typical cookie-cutter online sportsbook.
Features and Betting Opportunities in WV
If you live in West Virginia or are visiting the state, there are many easy options to wager on your favorite sports.
The simplest method is to use one of the West Virginia sportsbooks that are accessible in the state.
There are plenty to select from, and because of the high level of competition, sites provide substantial bonuses and incentives to persuade you to join up, and each site offers a unique set of deposit and withdrawal choices.
If you live in West Virginia, you may simply compare the offerings of our suggested sites in terms of sports, bets, odds, and bonuses. The registration procedure is simple and fast. After selecting a site, you'll be asked to submit some personal information, choose a username and password, and verify that you are at least 18 years old.
The second method is to personally visit a casino or sportsbook to make wagers. There are several choices, including the ones mentioned above, that are affiliated with online betting companies.
Going to a live sportsbook is an excellent experience since it allows you to watch games with a large group of other gamblers. The atmosphere is electrifying, and it adds a whole new level to the gaming experience.
WV Sports Betting Market
In terms of betting markets, West Virginia sportsbooks provide a diverse selection, including the following:
Basketball, Baseball, Football, Boxing, Cricket, Cycling, Darts, Golf, Tennis, Mixed Martial Arts, Auto Racing, Olympic Games, Soccer, Table Tennis, and etc.
This is by no means a full list, but more a sampling of the wagers available. Each sportsbook will have its unique set of betting markets, so read our individual evaluations or scroll through the table at the top of the page to learn more about the site.
What Types of Sports Bets are Available in West Virginia?
A bet on a team to win a game using the moneyline odds established by a West Virginia sportsbook. There is no point spread. If the Pittsburgh Steelers are -140 to defeat the Cleveland Browns (+120), a bettor must pay $140 to win $100 on the Steelers, or $100 to win $120 on the Browns, the underdogs.
---
A team is considered to be favored to win a game by a certain amount of points or goals. With their relative odds, bettors choose the favorite or underdog. Assume the Steelers are a 3-point underdog against the Browns. To win a wager on the Steelers, they must win by a margin of more than three points. To cash in on the Browns, they must win or lose by no more than two points. If the Steelers win by three points, the game is declared a tie and the wager is reimbursed.
---
A parlay is a bet on two or more sports. For the parlay to be profitable, all picks must win. The greater the number of teams in the parlay, the greater the odds and reward.
---
Totals: A gamble on whether the final score will be more than or less than the sum of the teams' total points/goals in a specific game.
---
Futures: A gamble on a team or player whose identity is unknown at the time. NFL futures wagers include betting on a team to win the Super Bowl before to or during the NFL season. In golf, you may wager on who will win the PGA Championship before to the tournament's start.
---
Teasers: This allows the bettor to tweak the point spread in return for a reduction in the odds. The wager is often placed in a parlay type. The Kansas City Chiefs, for example, are 10-point favorites against the Cincinnati Bengals. A bettor might choose the Chiefs -4 or the Bengals +16 in a six-point teaser. All other games in the parlay get the same six-point adjustment. The lower parlay payment is determined by the number of points teased.
---
Round Robin: A bettor creates three separate two-team parlays and cashes if at least one of the parlays wins. A round robin has a lower risk profile than a standard parlay, but also a lower payoff profile.
---
In-Game: Bets are put after the start of a game. A variety of betting choices may be available, ranging from adjusted point spreads to real-time proposition bets on specific NBA games, such as how many points will be scored in the first quarter. Online sportsbooks establish in-game gambling odds using computer algorithms, and the activity moves swiftly.
How do We Rate a West Virginia Sportsbook?
When selecting the finest West Virginia online sports betting sites, the following are some of the most crucial criteria to consider.
License and legality in WV State
We only suggest West Virginia sportsbooks that are regulated by the West Virginia Lottery Commission, which oversees the regulation of sports betting in the state of West Virginia. The commission is tasked with "creating a safe, responsible, fair, and lawful system of sports betting," according to its mission statement. We never encourage placing bets with offshore-based internet operators, who are not regulated and operate with little or no control from the government.
The West Virginia Lottery Commission is the primary gaming regulating authority in the state of West Virginia. It grants licenses to internet gambling enterprises and collects taxes from those who participate in them.
Reputation
Trustworthy and respectable, as well as user-friendly and simple to browse. The software should be functional and responsive, and it should be accessible through mobile devices as well as on a desktop computer or laptop.
Available Betting Markets
The betting market should be as wide as possible to want bettors to use a particular sportsbook. Anyway, you may wager on the most common sports, which is definitely not such a bad strategy.
Betting Odds and Lines
Your finest sportsbooks should provide you with the sports and types of wagers that you are interested in, at the most competitive costs possible. In West Virginia, you should be allowed to make parlay bets, prop bets, teasers, totals bets, and moneyline bets, among other types of wagers.
Best Bonuses at WV Sports Betting Sites
Online incentives are common fare when it comes to attracting new players, but not all freebies are created equal.
Some are more limited, forcing players to wager a certain amount of money before the bonus money may be withdrawn.
We assist in determining which bonus offers are the most advantageous, as well as the regularity with which additional incentives, such as odds enhancements, are offered to players.
| Sportsbook | Bonus type | Up to |
| --- | --- | --- |
| DraftKings Sportsbook | New user bonus | Up to $1050 |
| BetMGM Sportsbook | Risk free bet | $1000 |
| Caesars Sportsbook | First bet insurance | $1100 |
| FanDuel Sportsbook | Risk free bet | $2000 |
| PointsBet Sportsbook | 2 risk free bets | Up to $2000 |
Mobile Sports Betting Availability
The procedure for becoming a West Virginia online bettor is as straightforward as it gets. The ability to join up and place their first bet will be available to everyone who satisfies the basic eligibility conditions and has access to a working computer or mobile device.
Best WV Sports Betting Apps
| Sportsbook | iOS version | Android version |
| --- | --- | --- |
| FanDuel Sportsbook | + | + |
| DraftKings Sportsbook | + | + |
| BetMGM Sportsbook | + | + |
| Caesars Sportsbook | + | + |
| PointsBet Sportsbook | + | + |
Live Betting Options
Live betting is one of the most exciting and fast-paced ways to wager on sports these days, owing to advancements in technology. Occasionally referred to as in-game betting, this is a method of placing bets after a game or event has begun. Occasionally, you'll have alternatives on every play, while other times, they'll appear intermittently during the game. The odds fluctuate rapidly, and you must be quick and astute to capitalize on value when you recognize it.
This is not recommended for novices, but if you are an experienced bettor or an all-out action addict, this may be critical to you. If you've ever seen the screen of a stock day trader or anything similar, this is how live betting feels. The odds will vary as the game progresses. This provides you with the possibility to wager on game patterns and profit from what you see inside the game.
Professional Sports Teams From WV That You Can Bet On
When West Virginia legalized sports betting, a wide range of sports was included in the list of those that were permitted for wagering. Almost every sport you can imagine of, with the exception of those involving children, has been allowed for betting in some form.
College football betting, online sports betting, horse racing betting, smartphone betting, and a slew of other types of wagering are permissible activities.
Betting is available on all of the most important athletic events in the United States and throughout the world, from the Super Bowl and March Madness to the FIFA World Cup.
Fantasy Sports
It is allowed to participate in Daily Fantasy Sports (DFS) in all 50 states since it is not technically considered to be sports betting but rather a game of chance. There are a variety of routes that you may take to get into DFS in West Virginia.
The most straightforward method is to utilize one of the numerous online sports betting companies accessible in the state since many sportsbooks also engage in daily fantasy sports.
In addition to being a fun way to interact with the teams and leagues that you like, daily fantasy sports betting can also be a terrific way to participate in the games that you are watching throughout the season.
Conclusion
West Virginia is considered to be one of the most progressive states in the country. As a consequence, sports betting and gambling are both legal in the United States, whether done online or in person. These legal choices, on the other hand, are heavily regulated by the state, rendering them fairly ineffective.
FAQ
What are betting limits at West Virginia sportsbooks?
Limits on how much you can bet: The bare minimum is $0.01 Maximum.: This varies depending on the brand.
What are the max bets at West Virginia sports betting?
The maximum bet amount depends on the sportsbook you choose.
Who can wager on sports in West Virginia?
West Virginia sports betting is available to anybody 21 years of age or older who resides in or visits the state. Players may wager in person at a casino or online using a computer or mobile device. West Virginia sports bettors may register, fund their account, and place their first wager all from the comfort of their own home. With complete remote registration, betting in West Virginia has never been simpler. Legal online sportsbooks employ geolocation technologies to determine their users' precise location. You do not need to be physically present in West Virginia to register or make a deposit, but in order to place a wager in the state, you must activate location services.
How old do you have to be to bet in West Virginia?
In West Virginia, the legal gambling age is 21 years old.
Last updated on 26 Jan 2023- 10:45
Get bets with a yield of 100-700% delivered straight to your inbox!