Indiana Online Sports Betting Sites
Published on 24 Jul 2020
In Indiana, online sports betting is legal and accessible, with 13 online sportsbooks, including DraftKings and BetMGM, available to residents of the state. The first physical sportsbook opened its doors in September of this year, and internet sportsbooks followed a month later.
Gov. Eric Holcomb signed the sports betting legislation into law only a few months earlier, in May, making the debut a short turnaround. New sports betting applications are being developed on a regular basis, and with the construction of a new casino in Terre Haute, the state of Indiana will almost certainly see an increase in the number of sports betting shops.

Indiana Sports Betting News
What is going on in the world of Indiana sports betting right now?
Milt Thompson has been selected as the next head of the Indiana Gaming Commission by Governor Eric Holcomb, effective April 14, 2022. Mike McMains, who has held the role of chairman since 2018, is the departing chairman.
---
The Indiana Gaming Commission reported a total of $476 million in revenue for the month of March in 2022. March Madness has contributed $274 million to the total, which includes basketball wagers.
---
Following Russia's invasion of Ukraine, state authorities in Indiana prohibited wagering on athletic events taking place in Russia and Belarus on March 23, 2022. Additionally, the Indiana Gaming Commission is looking into Barstool Sports in the wake of charges against Dave Portnoy and the company.
---
On Saturday, March 20, 2022, Purdue defeated Texas in Milwaukee to advance to the Sweet 16 of the NCAA Tournament, capping up a busy first weekend of action in Indianapolis. Michigan, the No. 11 seed, advanced to the Sweet 16 after defeating Tennessee in Indianapolis.
---
The month of February at Indiana sportsbooks brought in $409 million in wagers, according to the state's sportsbooks. With that handle, the operators earned nearly $17 million in sports betting income, while the state received $1.6 million in tax money.
---
SBK Sportsbook established its Indiana sportsbook on March 10, 2022, just in time for March Madness. SBK Sportsbook, which is also available in Colorado, is owned by Smarkets, which is located in the United Kingdom.
---
Indiana Gov. Eric Holcomb indicated on February 28, 2022, that he is backing a campaign to expand the Hoosier Lottery's online gaming options. Holcomb was also a strong advocate of the state's legalization of sports betting, which occurred in 2019.
---
On February 17, 2022, MaximBet announced that it would expand into the states of Indiana and Iowa as its next two markets. MaximBet began operations in Colorado in September, making it the company's first state.
---
February 11, 2022 — According to revenue figures, Indiana sportsbooks took in well over $500 million in wagers during the month of January 2022 alone. In part, the NFL playoffs may be credited with the increase since they generated more than $118 million in betting during that time period.
---
On February 4, 2022, the Indiana Gaming Commission authorized the addition of four Winter Olympic games to the state's sports betting calendar. In addition to the seven sports that were previously permitted, gamblers in Indiana may now wager on biathlon, luge, Nordic combined, and skeleton events.
---
The Indiana Gaming Commission legalized wagering on seven Winter Olympic sports in Indiana sportsbooks on January 24, 2022: alpine skiing, bobsled, cross-country skiing, curling, hockey, short-track speed skating, and speed skating. The Winter Olympics are scheduled to take place in February 2022. The Olympic Games in Beijing will begin on February 4, 2022.
---
According to a list of sports wagering licensees posted on January 24, the Indiana Gaming Commission gave Seminole Hard Rock Digital a temporary vendor license for retail and mobile sports betting on January 12, according to a press statement by the Indiana Gaming Commission.
---
21st of January, 2022 — According to research commissioned by iDEA Growth, allowing online casinos in Indiana may result in an increase in new tax revenue of roughly $500 million over the course of five years. Customers in jurisdictions that allow both online casino gambling and sports betting utilize both products, according to a recent BetMGM earnings call, with sports betting helping to cut the acquisition costs for online casinos in such areas.
The Scale of the Betting Market
The IGC has compiled the sports market on which casinos may provide wagering. This includes 19 sports and events:
Auto Racing, Formula One, IndyCar, Baseball, Basketball, Bowling, Boxing, Cricket, Darts, Football, Golf, Hockey, Lacrosse, Mixed Martial Arts,Rugby, Sailing, Soccer, Softball, Tennis
If a sportsbook wants to allow bets on events that are not on the list, they may file a request to the commission.
Bets are accepted for the MLB, NFL, NBA, NHL, and WNBA league drafts, with bets terminating at the start of each round of the league draft.
Indiana Sports Betting Regulation
The International Gaming Commission (IGC) prepared rules and regulations for sports betting, which were open for public comment until August 1, 2019. They were given the go light during a panel meeting on August 28.
Among the rules and regulations are:
Operators and suppliers will be required to pay a non-refundable $100,000 application fee, as well as yearly renewal fees, to participate.
Applicants for sports betting licenses must have a cash reserve of $500,000 and engage with an integrity monitor service.
The IGC decided against mandating the use of official league statistics, but left the door open for operators and leagues to come up with their own arrangements in this regard.
If a sports league or the NCAA feels that a sporting event has been rigged or manipulated, or if they have other "good grounds" to believe that wagers on the event should not be made, they may petition the IGC to restrict or ban wagering on the event.
The sports league and the NCAA may also attempt to establish a temporary "dead zone" for sports betting by using geofencing technology.
Casinos are required to submit their sports wagering system for certification to an independent testing laboratory.

Is Sports Betting Legal in Indiana?
The Professional and Amateur Sports Protection Act of 1992, which prohibited sports betting, was overturned by the Supreme Court of the United States in May 2018, paving the way for the expansion of legal gambling beyond Nevada.
Sports betting and the construction of two new casinos were approved by Indiana lawmakers on April 25, 2019, in the final hours of the legislative session, according to the state's legislative website.
The measure was signed into law on May 8 by Republican Governor Eric Holcomb of Indiana.
Mobile betting was removed from the measure by Rep. Ben Smaltz before it received his signature, but it was reinstated just before it was passed. In addition, the law passed without recommending the imposition of integrity fines.
Sports betting in Indiana is expected to generate between $12 million and $20 million in revenue each year. Many of the states that have legalized sports wagering have reported lower-than-anticipated sports betting revenues, which has led to the lower-than-anticipated projections. The state of Indiana's general fund will receive the tax revenue collected, which will be used for a variety of purposes including education, prisons, health care, state parks, and more.
How to Start Online Betting in Indiana?
To start online betting, you need to  Indiana online sportsbooks make the sign-up procedure easy and fast by providing the following options:
After choosing the best online sportsbooks in Indiana, just click on the link or download the app of the Indiana sportsbook you choose to join and follow the instructions.
Follow the on-screen steps after clicking on 'Join Now' or 'Register'. Your name, email address, contact number, and the last four digits of your Social Security number will all be requested, among other things (to confirm age and identity).
Select a method for depositing cash into your gambling account.
Make your initial bet on the outcome.
Indiana's Legal Sports Betting Sites
There are several Indiana's online sportsbooks open for business. In terms of opening, BetRivers and DraftKings were the first to do so, taking the first bets on October 3rd, 2019. FanDuel quickly followed suit, just a few weeks after that. There is a possibility that there may be as many as 45 Indiana online sportsbooks up and operating by the time the market achieves its full potential, based on the fact that each sports betting license can host up to three skins. For the time being, bettors in Indiana may place their wagers at 13 websites. Below are the best of them in our opinion.
| Sportsbook |  Resort / Casino | Description |
| --- | --- | --- |
| BetRivers | French Lick Resort | BetRivers allows you to place bets on all of your favorite sporting events, including the NFL, NBA, MLB, Premier League, golf, and the Academy Awards, among others. When it comes to promotions, Indiana bettors may take advantage of a generous rewards program, deposit match bonuses, odds enhancements, and other incentives. |
| DraftKings Sportsbook | Ameristar Casino East Chicago | DraftKings provides regular odds as well as live wagering on all major athletic events, including the Super Bowl. In addition, their innovative Flash Bets tool offers unrivaled wagering speed and specificity, which is unequaled in the industry. For example, with a single click of a button, you may place a wager on each and every point of a tennis match that takes place. Also available via DK are Pools, in which players are asked to choose from a variety of various prop-like wagers. The winner will be determined by who makes the greatest selections, and with substantial guaranteed prize pools up for grabs, it could be a substantial sum. |
| FanDuel Sportsbook | Belterra Casino Resort / Blue Chip Casino | The FanDuel sportsbook may be accessed using a web browser, or bettors can use the FanDuel mobile app, which is available for download on iOS and Android smartphones. After establishing a significant market presence in other areas such as New Jersey, Pennsylvania, and West Virginia, it should come as no surprise that FanDuel is a major player in Indiana as well. |
| BetMGM Sportsbook | Belterra Casino | In addition to a visually appealing and simple-to-use interface on both desktop and mobile platforms, BetMGM offers a boatload of betting possibilities, a slew of banking methods, and a promotional calendar that never seems to end. BetMGM especially excels when it comes to their extensive range of prop bets, which may often include hundreds of betting alternatives on certain NFL and NBA contests. |
| Caesars Sportsbook | Horseshoe Casino Hammond | Caesars Sportsbook features a wide variety of sports to choose from, as well as the expertise to manage every wager you put at the table. You may also participate in Caesars Rewards, which is considered to be one of the best reward programs in the gaming industry. However, the one drawback is that the app is a little plain and lacks much in the way of flashiness and animation. |
Along with fantastic Indiana sportsbook promotions, the best US betting sites in Indiana will provide a plethora of features designed to keep bettors interested and satisfied. While each site is unique, you will notice several common characteristics while betting online in Indiana.
Indiana

Sports Betting Features and Options

1
User Interface That Is Simple To Use
Your Indiana betting website and the app should have a clean design and an easy-to-navigate interface. You can easily locate the games and betting lines you're seeking thanks to prominent navigation bars and symbols.
2
Betting Odds Table
The betting odds and pricing at IN sportsbooks are comparable, but not identical. When betting on sports in Indiana, players should look for betting line value wherever available. By registering with several sportsbooks, bettors may compare pricing.
3
Betting in real-time and/or live streaming
Not only should betting choices include a diverse array of pre-game betting lines, but also in-game wagering. Numerous Indiana sports betting sites provide live streaming in order to keep up with the activity.
4
Outstanding Customer Service
If you have a query or concern regarding your Indiana sportsbook account or the conditions of a bonus offer, you should be able to reach out to your provider at any time (often by email or online chat). The greatest sports betting sites in Indiana will respond promptly and resolve your issue.
Indiana Sports Betting Market
Since the industry's inception, Indiana has developed thriving sports betting business, which generates significant money for the state each month. This is partly due to Indiana's enormous population of nearly 6 million people. However, internet sportsbooks are critical to the industry's profitability, accounting for 85 percent of wagers.
Indiana alone pulled in more than $1 billion in wagers during the first year of regulated sports betting.
According to industry analysts, the state's yearly handle might potentially reach $6 billion, with mobile sportsbooks accounting for a sizable portion of it.
Thus far, the state has received about $20 million in tax revenue from sports betting.
The state's whole tax income is divided among numerous funds. The state receives the bulk of the money, but significant amounts are also sent to the Build Indiana Fund, which finances infrastructure projects, and to the municipalities that are home to the state's casinos. Additionally, funds are sent toward the Indiana Economic Development Fund, the Teachers' Retirement System, and other state projects.
What types of bets are available in Indiana?
Once you've picked your sport and league, you'll discover that Indiana's wagering possibilities are unmatched. Although the sorts of wagers offered to vary according to the sportsbook app you're using, the following are the most popular forms of wagers:
Moneylines: The easiest and most prevalent sort of wager. You are wagering on the outcome of a sports event.
Spreads: Bookmakers also anticipate a range in which they feel the game's result will fall, and you may wager on either side of the spread. Your profits will be decided by the spread and the actual game result.
Totals: Totals, commonly known as over/under wagers, are wagers on the cumulative score of the two teams playing against the bookmaker's projection for the game.
Props: Proposition bets, or props for short, are wagers on a particular game or player occurrences or metrics. For instance, whether an individual athlete will score, the distance traveled by a player, or who will score first.
Futures: The majority of big athletic events, such as the Super Bowl or the NBA Finals, accept bets in advance. Futures wagers are any wagers put on a future occurrence.

Along with these betting kinds, bookmakers may combine many bets into a single wager to maximize the excitement and payoff. Parlays, round robins, and teasers are the three primary varieties. A parlay is a wager that combines many wagers into one. Teasers are similar, but teaser bets let you change the spreads to increase your chances of winning.
Round robins are one of the most complicated kinds of sports betting since they include a total of ten wagers divided into three portions. They are best suited for more experienced gamblers.
Another popular option given by the majority of Indiana sportsbook companies is in-play betting. This enables you to put bets live as the game progresses, with real-time odds.
How do We Rate an Indiana Sportsbook?
The following are the primary elements that influence our selection of the top Indiana sports betting websites and mobile applications:
Sports Betting License and Legality in IN
Only legally registered and regulated gaming establishments are considered by the Indiana Gaming Commission.
Reputation
Indiana sportsbook should have a well-established reputation for fairness and dependability. Payment and withdrawal options should be accessible at all times and be as simple as possible.
Available Betting Markets, Odds and Lines
Not only should betting lines be provided for the most popular sports, but they should also be offered for a diverse selection of sports.
Bet types should include all of the more common ones (spread, moneyline, parlays, and so on), as well as in-game wagering choices (if applicable).
Bonuses at Indiana Sportsbooks
For online sportsbooks, acquiring new consumers is a continuous operation. Online sportsbooks use a variety of different sorts of incentives to help in this process.
No-deposit bonuses are one of the most popular forms of incentives available to new players. These incentives are unclaimed funds. The sportsbook guarantees that each player who registers will get a particular amount of cash. These deals differ in terms of both monetary amount and limitation from site to site. In certain instances, the software offers practically free money that may be withdrawn instantly.
Loyalty Bonuses: The primary reason sportsbooks are less likely to offer rewards programs is because sports betting is inherently risky. As with poker, sportsbooks earn money indirectly via the activity of sports betting, rather than directly from it. In an ideal world, a sportsbook's wagers on each side of the action for a specific contest would be balanced. Then it profits from the vig that it charges all bettors.
Bonus bets: A free bet is a misnomer. This sort of bonus provides the player with a free wager. However, it is not free, since it is often exchanged for something else. Typically, an online sportsbook will provide a free bet in lieu of reimbursement for a lost wager. Thus, free bets are worth the same as the previously lost wager. They're more along the lines of a buy one, get one free deal than a pure free bet.
Another popular sort of incentive is the deposit bonus. This sort of offer, which is sometimes referred to as a match bonus, commits the online sportsbook to matching a certain proportion of a player's first deposit. This match percentage varies significantly, ranging from 10% to a dollar-for-dollar match. Bonuses for first deposits are often more profitable, with hundreds of dollars in extra money attainable.
Finally, keep in mind that certain deposit bonuses need the use of a promotional code in order to be activated. When making a deposit, be sure to check the promotional advertisement and copy the code into the appropriate box.
Mobile Betting Availability
Regardless of whether you are using an app or a website, your Indiana sports betting site should be available at all times to all qualified players who reside inside the state of Indiana.
Best Indiana Sports Betting Apps
| Sportsbook | iOS App | Android App |
| --- | --- | --- |
| DraftKings Sportsbook | + | + |
| BetMGM Sportsbook | + | + |
| Caesars Sportsbook | + | + |
| BetRivers Sportsbook | + | + |
| FanDuel Sportsbook | + | + |
Live Betting Options
Also referred to as in-game or in-play betting, this is one of the most significant advances in sports betting in recent years. Live betting is a term that refers to bets that may be placed in real time as sports and events unfold.
As such, it is a dynamic market. While odds and offers may change rapidly, internet and mobile platforms from leading operators make it simple to keep current.
Typically, bookmakers include a section dedicated to their current live betting options.
The possibilities you'll see may vary depending on the situation on the field of play, but the following are some common instances.
What will the Colts' next drive result in – a touchdown, a field goal, a turnover, or a punt?
Is Notre Dame going to kick this field goal — yes or no?
By halftime, who will have more rebounds – Myles Turner or Joel Embiid?
Live betting provides a greater opportunity for profit, but discipline is important. It's easy to get caught up in the activity, so approach live betting with a clear budget in mind and be judicious with your bets.
Popular Sports for Online Betting
The most popular sports to bet on in Indiana are usually the same sports that are most popular across the United States. Sports in each state are more popular than others, and some are more popular than others.

Typically, if a state has its own professional sports team for a certain sport, that sport will be more popular in that state.
You will, however, want to check which sports are the most popular in the country as a whole in order to determine which ones to avoid. You will be aware of all of the athletic events on which you may be able to place bets in this manner. Furthermore, you may take advantage of the betting seasons that are linked with each sporting event.
Pro Indiana's Sports Team
Indiana is home to a number of prominent professional sports teams, as well as a number of collegiate teams. As a result, local games are among the most popular wagering choices on Indiana sportsbook applications and in brick-and-mortar sportsbooks. The following are the primary local teams in Indiana:
NFL — Indianapolis Colts
NBA — Indiana Pacers
NCAA — Indiana Hoosiers
NCAA — Notre Dame Fighting Irish
NCAA — Purdue Boilermakers
Along with the events hosted by these teams, Indiana is home to the most renowned racing race in the United States, the Indianapolis 500. Naturally, there are several methods to wager on this sport in Indiana.
In Indiana, wagers on entertainment are restricted, and wagers on elections or the weather are outlawed.
The IGC, on the other hand, accepts wagers on the Academy Awards (Oscars), making it one of the few states that allow legal sports betting.
NBA Betting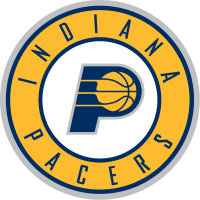 Indiana Pacers. Before entering the NBA in 1976, the Indiana Pacers were one of the top ABA teams, winning three ABA championships. The Pacers have never won an NBA title, however, they did reach the NBA Finals in 2000 under the leadership of Hall of Famer Reggie Miller. Indiana's tagline, "We Grow Basketball Here," pays homage to the state's historical basketball heritage, while the Pacers are named after the Indianapolis 500 pace cars.
The Pacers are one of the NBA's most successful small-market franchises. The Pacers, who are based at Gainbridge Fieldhouse, have reached the playoffs in 25 of the previous 31 seasons. In 2020, the Pacers were eliminated in the first round of the playoffs, prompting the departure of head coach Nate McMillan. Despite the first-round exit, the Orlando bubble birthed the legend of T.J. Warren.
NFL Betting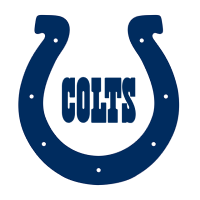 Indianapolis Colts. The Indianapolis Colts were a founding member of the National Football League, having opened their doors in Baltimore in 1953. In 1984, the squad moved to Indianapolis. Before the NFL joined the AFL in 1968, the Colts won three NFL titles in 1958, 1959, and 1968. They have won two Super Bowls, in 1970 and 2006, the latter with Hall of Fame quarterback and franchise icon Peyton Manning at the helm.
The Colts compete in the AFC South and seem poised for another postseason run in 2021 after the retirements of Andrew Luck and subsequently Philip Rivers. The Indianapolis Colts play in Lucas Oil Stadium, a contemporary facility with about 70,000 seats and a retractable roof. If you're interested in betting on the Colts, you can use our continuous NFL insights and analysis to make informed wagers.
NHL Betting
Despite the fact that Indiana does not have a professional hockey club, there will still be a baseball betting market accessible. In the meanwhile, you may try your luck at baseball wagering.
College Sports Betting
Now that sports betting is legal in Indiana, college football has a significant presence on the sportsbook market.
College football betting
Here are some of the greatest NCAA teams in the state, as ranked by the Associated Press.
Notre Dame Fighting Irish
Indiana Hoosiers
Manchester Spartans
Purdue Northwest Pride
College basketball betting
College basketball is usually a smart option when it comes to Indiana online sports betting. When it comes to the NCAA tournament, the Hoosier State has some serious talent. You'll be able to place bets on these games in the same way you would on any other major league event.
A few of the most popular teams to gamble on at Indiana sports betting sites are as follows:
Manchester University
Saint Joseph Pumas
Purdue University
Notre Dame
Conclusion
For sports lovers in the state of Indiana, online sports betting should be a very thrilling experience. Given the fact that it is now legal, many sports fans will rush to the many online sportsbooks.
The state's economy will almost certainly benefit as a consequence of this development as well.
Now that you've learned all you need to know about getting started with online sports betting in Indiana, you can get started. As a result, you should begin investigating the online sportsbooks that pique your interest. You will become a betting specialist in no time if you do that.
FAQ
What casinos in Indiana have sports betting?
Visit one of Indiana's casinos and you'll be able to discover just about every casino game you could want. Along with traditional table games like as roulette, craps, and blackjack, gamers may also place bets on sporting events. Aside from that, there are more than 19,000 slot machines to choose from, including standard reel, video reel, and video poker machines.
When is Indiana online sports betting available?
Both online and in-person sports betting are permitted in Indiana, as are mobile sports betting applications that enable you to place bets from anywhere inside the state's borders.
When will Fanduel sports betting be legal in Indiana?
FanDuel betting is already legal in Indiana.
What is the best Indiana Sportsbook?
BetMGM is a well-known sportsbook in the United States, and it is now available to bettors in the state of Indiana. With fascinating odds on the world's biggest athletic events, you'll never be out of possibilities. Whether you're wanting to wager on your favorite sport, such as football, baseball, basketball, or golf, or something a bit more unusual, such as cricket, rugby, or darts, BetMGM has you covered.
BetMGM's thrilling sports selections, along with an assortment of various sorts of sports bets, including futures, parlays, special bets, outrights, and over/unders, make it one of the most comprehensive and diverse sports betting sites available.

Last updated on 26 Jan 2023- 09:38
Get bets with a yield of 100-700% delivered straight to your inbox!