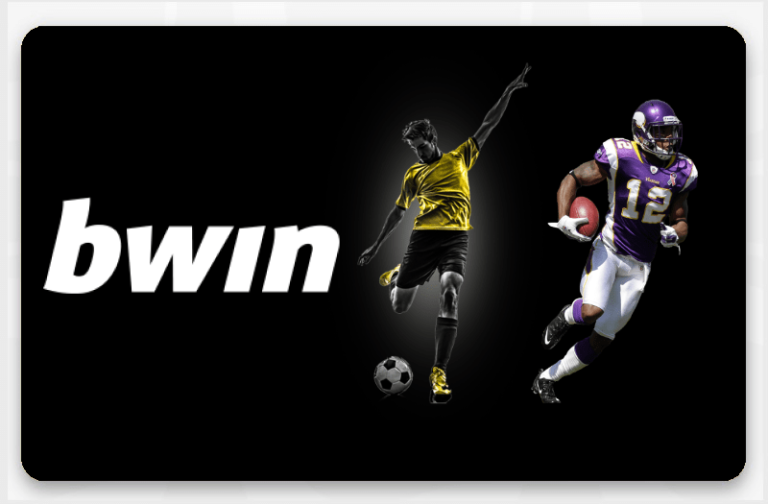 Bwin sportsbook is a large European gambling platform with all types of iGaming activities: from sports betting to a poker room. Widely recognized in Europe, it has recently entered the US market under the BetMGM brand and became one of the acknowledged sports betting pioneers in New Jersey.
Is Bwin legal? Yes, definitely. It is regulated in Great Britain by the Gambling Commission and also has a license from the Gibraltar Gambling Commissioner.
As an online sportsbook with a primary focus on the UK and European audience, Bwin pays much attention to its soccer lines. At the same time, the sports betting site and Bwin sports betting app in the United States is superior in American football markets, offering excellent coverage for all NFL events and some college sports games, too. Let's look at both: what exactly does Bwin offer for soccer or football punters?
Bwin

soccer markets

Bwin's selection of soccer sporting events is awe-inspiring. Besides the top popular leagues you will find at any random sportsbook (the English Premier League, Bundesliga, UEFA Champions League, La Liga, Serie A), it also features various matchups worldwide. It's hard to imagine a league or game that is not in Bwin's portfolio: the list includes Portugal, Brazil, Bahrain, Ireland, Japan, and many more countries. In fact, if a region has its premier soccer league, it will be at Bwin. Not every bookie offers to wager on Iran Division Two matches, after all, so no wonder Bwin's customer base is so vast.

The coverage also pleases a sharp bettor's eye: even minor games usually have more betting options than traditional moneylines, point spread, and totals markets. However, the overall selection of bets is not the biggest one: it may vary from four to about three hundred betting options. Here is what is usually included in Bwin's coverage for a soccer game:
Main line: Moneyline, handicap, totals;
Three-way handicaps;
Number of goals;
Correct score;
Halftime bets;
Quarters;
Team and players' props.
Of course, you can combine them all into various parlays, and what is even nicer, there are ready trebles with enhanced odds for some games. For instance, you can wager on Ibiza, PSG, and Estoril Praia to win at odds 6.25 instead of 6.15. (+525 instead of +515).
Bwin

soccer odds

We must admit that the overall pricing offer is relatively competitive, but not the best one.
The soccer margin starts from 5% for major events like the FIFA World Cup; still, when the game is not extremely popular, you will have to do with a 6%-7% betting margin for most markets, and sometimes it goes even higher.
Live betting markets are even more expensive, so if you are not eligible for some lucrative bonuses or don't see any enhanced odds promos, you may not be super attracted by the average Bwin soccer odds.
Still, if you gamble for fun and don't chase profits much, it is an excellent sportsbook with middle-range prices, totally suitable for novices and recreational punters.
Bwin

football betting markets

Bwin's American football offering is not that superior: if you are keen on NFL betting, it's better to register at the partnering BetMGM sportsbook. However, you can only do it if you reside or visit New Jersey, so European customers keen on US leagues will have to do with a couple of options they can find at Bwin.

The overall number of bets doesn't usually exceed two hundred: it is still good, as Bwin doesn't typically offer more bets for even the major soccer events, but don't expect anything very exotic.
The

standard NFL line consists of the following options:

1
Moneyline, Spread, Totals;
5
Game Props
Race to 20 points, Money line, and both teams to score ten or more points, Will both teams score 20 or more points, etc.
Besides, when a game goes live, you get access to live single-game parlays that you can combine from players' stats. In fact, live betting is on a very high level at Bwin: it features convenient live scores and stats and visual animated graphics for every match that perfectly works without any lags.
Bwin

American football odds

Bwin odds for American football are not much worse than the ones you see for soccer: in fact, they are sometimes even better than the ones offered at US local sportsbooks, which have an average margin of 6%-8% for pre-game bets. It's still not the top choice for sharp bettors, but as we mainly face recreational gamblers, we can safely recommend Bwin is a good entertainment platform with guaranteed fun and possibly some profit.
Bwin

bonuses

Why not enhance your experience by using some extra features? Here they are:
Back-Up Bet: Bwin Free Bet offers of up to €100 when you place your first pre-match or live wager. The offer is available exclusively for the newly-registered players;
Enhanced Accas: Bwin offers special increased odds for particular ready-made parlays;
Edit My Bet: change your stake amount, delete, and change your pick before the game is over;
Show Your Colors: Choose your favorite English soccer team from the Premier League or the UK Championship and get special offers and promotions for this team's games.
Last updated on 03 Nov 2022 - 16:15
Liked this publication?