Sports Betting in Arizona — Best AZ Sportsbooks
Published on 13 Oct 2021
The USA seems to be still excited about the latest gambling law: it's been a while since The Professional and Amateur Sports Protection Act of 1992, or simply PASPA, was repealed and gave the green light to sports betting business all over the United States, but emotions keep running high. Most bettors and sportsbooks got their heads above water, but things became even more complicated for some. The thing is that every state now determines its policy towards online and physical gambling, and it could not but result in it more nuances in sports betting law.
To help Arizona residents, we prepared a series of articles dedicated to gambling policies in different states. We highlight all details and possible pitfalls and recommend the best sports betting sites in Arizona, Colorado, Delaware, and every other state where gambling is now legal.

Arizona Sports Betting Sites Comparison
We decided to start our guide on legal Arizona sports betting by demonstrating the best Arizona online sportsbooks. In the table below, we gathered the best sportsbooks you can safely use when you are in Arizona. Our selection does not include tribal casinos and retail betting kiosks you can find at various venues like, say, the MGM sports betting shop at the State Farm Stadium opening soon. Our rating consists of the top-notch online betting sites, including the offshore ones that are famous for their clean reputation and top-tier customer approach. This table will allow you to select a more established or more modern bookie and check the one with the lowest minimum deposit limit.
| Sportsbook | Year Established | Minimum deposit | Live Betting |
| --- | --- | --- | --- |
| Caesars | 1966 | $10 | Yes |
| Unibet | 1997 | $10 | Yes |
| WynnBET | 2020 | $20 | Yes |
| FanDuel | 2009 | $10 | Yes |
| BetMGM | 2019 | $10 | Yes |
| Bovada | 2011 | $10 | Yes |
| BetUS | 1994 | $10 | Yes |
| BetOnline | 2004 | $10 | Yes |
Is Sports Betting Legal in Arizona?
We can safely say 'Yes' to reply to this question: sports betting in Arizona has become legal since April 2021. It took time for Arizona to prepare everything before allowing a renaissance of legal betting in the state, but finally, local authorities came up with new laws. Nobody does such things without restrictions and limitations: you don't expect that gambling becomes legitimate without any strict rules, do you?
In the next block of our article, we will highlight sports betting rules in all possible variants: online and offline local sportsbooks, offshore betting, and bets on horse and greyhound races.
Arizona Sports Betting Law Updates
Let's briefly discuss what happened after sports betting was officially legalized in Arizona. Sportsbooks did not start accepting thousands of excited customers on the same day, so how did the whole situation develop?
One of the significant landmarks was the release of eighteen sportsbook licenses; it happened at the end of August and meant that the Arizona sports betting market is almost ready to launch new gambling entities. The next day after the licenses were announced, new users started registering at legalized sports betting sites. Then the whole plan was nearly derailed as the Yavapai-Prescott Tribe filed an application asking to stop the process and remain Arizona a state with tribal casinos exclusive gambling.
Fortunately for bettors and, unfortunately for the tribe, the court denied this request, and September 9 became the official birthday of the Arizona online sports betting industry.
The tribe did not drop its attempts to stop the establishment of off-track betting, but they are still unsuccessful.
On October 5, 2021, Arizona became the fourth state with the most legal sports betting transactions.
Arizona Gambling Laws Timeline
Arizona was not among the states that instantly started getting profit from the PASPA law repeal. In short: the repeal of the law allowed every state to lead its own policy in terms of sports betting, which was much to the point at the beginning of the infamous pandemics. Online betting almost totally replaced brick-and-mortar casinos, so it was pretty natural for states authorities to grant gambling entities with local licenses and make betting businesses subject to a state tax.

It was not so smooth with Arizona, though, as they approved the new gambling law only in 2021. The first time Arizona House and Senate saw new bills regarding gambling was February 2021, and the bills were approved by the Arizona House; still, The House of Representatives and the Senate could not process the bill further: there was no unanimous opinion on horse racing betting, so the bill was passed only in April. To be precise, the bureaucracy was settled down on April 12, and three days later, Governor Ducey finally signed the bill. Arizonians placed their first legal bets in September: opening new sportsbooks was supposed to coincide with the start of the NFL season.
AZ sports betting bills
We mentioned some bills that seemed to travel a long way until they finally reached the governor and its precious signature to change the Arizona market. So, what are these bills?
The first bill ever suggested for sports betting legislation was the S1158. It was one of the first attempts to make Arizona legal sports betting state, and the point of the bill was to legalize sports betting kiosks for self-service in various establishments like bars or restaurants. It was supposed to work like slot machines in drinking places at first, and then, if things would go as planned, such kiosks could also appear at airports and other public places. Still, it did not matter anyway: the bill did not pass and never went further after the first reading in 2019.
In 2020, a new bill (SB 1525) was released: it resembled the previous one much and was all about in-person gambling in betting kiosks provided by local tribal casinos in Arizona. Still, this bill did not leave space for online betting. As you may have guessed, the bill ended up in the committee, too.
2021 finally brought Arizonians new bills: HB 2772 and SB 1797 became the final points in sports betting legislation in Arizona.
These bills concern offline, and online sports betting and include regulations for daily fantasy sports.
Arizona Offshore Betting
Arizona made a long way from the first discussions to full legislation of sports betting, and this fact implies it is a not so gambling-friendly state. Thus, it may come as a surprise for you to know that Arizona became one of the states that allow betting at offshore sportsbooks, which significantly expands your choice: you can opt for a sports betting site with a local license or enjoy top popular international gambling giants unless they prohibit US players, of course.
Offshore betting can sometimes give you even more opportunities for a better. For instance, local bookmakers do not have the right to accept players under 21, while you can safely use offshore bookies as soon as you turn eighteen. Besides, domestic Arizona sportsbooks restrict bettors in terms of allowed betting types. You will not probably notice it if you just place a couple of simple sports bets on the top popular NBA events from time to time. However, meticulous gamblers will hardly be satisfied with the lack of NCAA Prop bets, amateur sports, and penalties bets.
An important note: legal gambling at offshore sportsbooks does not cancel casino gaming rules: you still cannot play slots, roulette, or any other games of chance outside tribal casinos in Arizona.
Off-Track Betting in Arizona
We already mentioned horse betting that almost became a stumbling rock in the whole legalization campaign. However, horse racing betting rules were finally settled, and now the Arizona Department of Gaming regulates this gambling area. So, how it works?
The local law of Arizona regarding horse racing betting is pretty straightforward: you can wager on horses in-person (at physical betting shops) and also make your bets in off-track horse racing betting locations. However, such off-track betting locations are limited by certain authorized places. Don't feel disappointed, though: there are plenty of them anyway, so you are likely to find one in restaurants, drinking establishments, hotels, and other public places. In other words, there is a big chance you will find an option in your neighborhood.
If you want to opt for online horse racing betting, you have no choice at the moment: TVG is the exclusive racing site available for Arizona sports bettors.
Gambling Tax in AZ
To save you a question, let's make it clear right now: all that you win at online sports betting sites or brick-and-mortar casinos are taxable. You pay tax on all winnings from all sorts of gambling activities, including poker games and the Arizona Lottery. What if you never withdraw your winnings? It does not matter for the IRS: you still have to share some funds with the government.
If you regularly pay taxes in Arizona or other American states, the gambling taxation system will not become rocket science for you: it is not so different from the other obligatory payments.
There are two tax types: you pay 24% as a federal tax; it does not depend on the state where you gamble. The next part is the local state tax which varies from 2,59% to 4,50% in Arizona.
We will not lumber you with a full breakdown of tax rates; in short, it depends on your marital status and the amount of your taxable income. Thankfully, you can count your tax amount in a blink of an eye using various online calculators.
What Sports Leagues and Events Can I Bet On in Arizona?
Arizona is the home of many major US professional teams and college sports clubs. So, in fact, you can bet on anything you want to with some exceptions in terms of particular markets. However, it is natural for locals to support their home teams and major events happening nearby, so we will briefly highlight the top popular sports, leagues, and sporting games in Arizona to give you an idea of what markets are in the highest demand.
Major Sports Events to Bet on in Arizona
One of the top events in Arizona is the Super Bowl: Arizona regularly hosts Super Bowl games and finals and the next one is scheduled for 2023. Obviously, the Super Bowl embraces the majority of bets made in Arizona on a match day. Another big event is March Madness, which also gathers thousands of NCAA fans annually and brings huge betting revenues.

Besides, you can watch NBA Finals and Fiest Bowl and make in-play or online bets to support local teams.
Most popular leagues among the Arizona Bettors
You have probably already guessed that Arizona is mad about American football, but actually, it is home to top popular teams in all four major leagues and college sports. It made the legalization of sports betting even a bigger sensation around local sports enthusiasts: NFL, NBA, NHL, and MLB are almost equally praised in Arizona. Besides, being a base of a Women's National Basketball Association professional team, Phoenix and other cities have a particular interest in WNBA, too.
Arizona Sports Teams
As we mentioned before, Arizona hosts five popular professional sports teams and several more professional sports franchises of the minor leagues. Besides, their collegian sports are also well-developed, and college matchups draw much attention annually, so we will briefly tell you about the strongest football, basketball, hockey, and baseball clubs located in Phoenix.
We remind you that you can bet on all local teams with no limitations, but you will not find Props among local sportsbooks' markets. In the next paragraph, we will mention all teams that got a sports betting license from the Arizona Department of Gaming, which means they now have the right to cooperate with retail sportsbooks and have legal sports betting kiosks located at the stadiums.
Professional Sports Teams
The oldest professional sports team in Arizona is Arizona Cardinals; it is an NFL franchise founded in 1898; currently, it is a part of the National Football Conference Western Division.
Then comes the basketball: Arizona headquarters, the men NBA team, Phoenix Suns.
The mentioned franchises are not rated high compared to more superior US basketball and football clubs, but the MLB Arizona Diamondbacks had once a significant landmark in 2001 when they won a national championship.
Looking at statistics, it is natural to think that the Grand Canyon State is more fund on pretty unpopular indoor football: their IFL team called Arizona Rattlers are the six-time champions of the IFL.
Another gem of Arizona is their Phoenix Mercury, three-time WNBA champions and one of the strongest women basketball organizations in the USA. Finally, we cannot but mention Arizona Coyotes: the NHL team from Glendale.
College Teams
Arizona fields many popular college sports teams and hosts several major NCAA games. There is hardly a citizen of Phoenix who has never heard of the Arizona State Sun Devils or the Arizona Wildcats, two major college football teams bred by the University of Arizona. The teams compete with each other in various disciplines. The most famous of them is the Territorial Cup: a football tournament with one of the most prestigious trophies in college sports.
If you know at least a thing or two in American football, you heard names of Mike Haynes, Terrell Suggs, or Darren Woodson. Yes, you got it right: these stars rose after the NFL drafts from Arizona colleges.
Among the games avid college fans could ever witness in Phoenix are the Fiesta Bowl, National Championship Games, and the Final Four of the NCAA Basketball. The latter one will hopefully take place in Arizona once more in 2024.

However, the most interesting part of college sports in Arizona is probably games between the University of Arizona and Arizona State University teams. They compete against each other for the status of the highest academic program and strive to become a home of top-tier college sports. Arizona State is mainly famous for its baseball team that capped five national championships. At the same time, the University of Arizona is superior in the Duel In the Desert, the annual football competition between two schools.
Arizona Online Sports Betting: Factors to Consider When Choosing a Bookie
Now that you know Arizona is okay with bettors who use offshore sportsbooks and features local licensed bookmakers, a new challenge arises. How to find a goldfish in the ocean of top-tier and third-rate sports betting sites? Our next block will go deeper into the details of the art of telling a good sportsbook from a bad one and highlight all must-have features you should look for at any platform you come across.
We will embrace all things necessary for understanding the topic: from such essentials as gambling licenses to some nice little touches like betting bonuses or special betting services.
License and Legality
We always insist on playing at trusted legal sportsbooks, but how do you know you chose the right place? Luckily, Internet gives us access to some essential information published for everyone. We are speaking about gambling licenses: it is pretty easy to check if a bookmaker has one. If you know that local authorities approve a sportsbook, you can feel safe anyway; still, if you are rebelling against local limitations or simply want to broaden your choice, always find licensing information of any offshore bookmaker. Why is it so essential?
First, it shows that a bookmaker is regulated; in other words, it can not do whatever it wants with your deposits and winnings.
Besides, licensing gives a sportsbook, and therefore, all bettors more opportunities: for instance, top popular and secure payment systems do not cooperate with unlicensed bookmakers resulting in a very poor choice of banking options.
Trust and Reputation
It is more challenging to make sure you can trust a chosen sportsbook that was simply finding out what it offers to bettors. Still, we know how to do it. Don't forget to visit independent review platforms like TrustPilot and check sportsbook ratings of reputable gambling portals.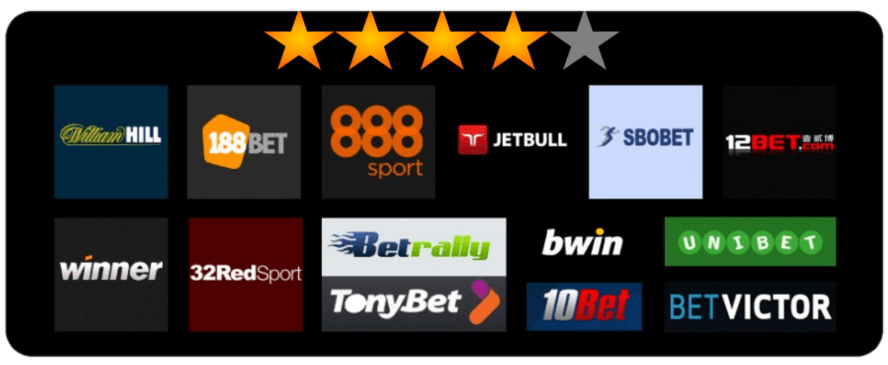 Usually, you can get an idea of how reputable a bookmaker is very soon: rigged places that usually cheat on customers are very well-known. If you did not find anything relevant regarding a particular gambling site, think twice before joining it unless you want to create your very first unbiased review on this place.
To sum up: always take your time to read reviews from real customers and learn how to recognize fake reviews.
Deposit and Withdrawal Methods
Some may say, 'I am perfectly okay with credit and debit card payments! Why do I need anything else?' It sounds reasonable, but the point is that a variety of banking options is not just about your convenience. It is a well-known fact: top trusted banks, wallets, and payment systems do not even consider cooperation with rigged sportsbooks they do not trust. Thus, if you see plenty of familiar names at a sportsbook's cashier, like PayPal, Skrill, Neteller, Visa and Mastercard, Paysafecard, etc., it usually means that you can rely on this place. Like any business, sportsbooks show their reputation when they partner with established international companies.
Types of bets
You can argue back again: why does a bettor need a large variety of sports betting markets when most people make profits on Moneyline and Handicap? And we patiently answer again: it is not only about how much you will enjoy your experience.
A rare bookmaker has its own oddsmakers team. It means that they use some third-party software to provide online sports betting markets and odds, and you are personally interested in this provider's quality.
If bookmaker software offers just a couple of standard markets, it is likely that the rest of the services will be the same poor.
We mean, you will hardly get industry-high odds and accurate forecasts, not speaking of the overall selection of sporting events. Yes, Arizona online sports betting sites as well as any offline retail betting facility do not offer you prop bets. Still, you will find plenty of other bet types if you choose the right place for your gambling experience. What are they?
Money line: a standard match bet type, where you simply wager on a win of a particular team;
Totals: you must predict if the number of goals will be over or under a given number;
Point Spread: betting on a winning margin (for instance, you bet on a Team A win with a two or more goals margin);
Halves/Quarters: various bets on an outcome of a part of the match;
Parlay: a combination of bets that must all be winning to make the whole parlay win.
Available betting markets
The variety of available sports disciplines is sometimes an issue for American sportsbooks: they prefer focusing on the top popular US leagues and hardly offer superior coverage on anything else. Still, you remember what we said about software providers' quality: if a bookmaker partners with a decent entity, there will be more than NFL, NBA, MLB, and NHL leagues. Typically, twenty or thirty various sports is a good indicator; there are hardly more options at US bookmakers, but a good one should include at least a dozen of various options.
Live Betting Availability
Live betting is fun, and if you look for some profit, it is a better way to make some money on sports wagers. It is obviously easier to predict when you are watching the game in real-time: you see the weather, the actual shape of each player and can guess teams' strategies. Thus, a good sportsbook will not rob you of such a thrill!
Please make sure a live section offers at least several sports for betting on daily and has good odds: sometimes, they are too low when it comes to in-play markets. It is okay when the odds are a bit worse for live betting compared to pre-match ones, but don't let a sportsbook charge too much. In other words, shop the lines and compare different options.
Bonus offers
We do not claim that a bonus is a very essential part of any sports betting experience. However, isn't it nice to get a bit more than you expected? The thing is that a bonus can only seem a profitable thing until you take a look at its wagering requirements, so don't neglect reading terms and conditions before claiming anything monster lucrative.
Let's briefly highlight the most typical bonuses for you to know what to expect.
Deposit bonuses. Usually, you receive such a bonus as a welcome gift when you register at a sportsbook and top up your account for the first time. Most typical first deposit bonus is a 100% match with your deposit amount. The maximum bonus is always limited up to a certain amount, usually from $100 to $1,000;
Free Bet. Free Bet is extra cash, but you can not use it like a deposit bonus: you can only make a single wager using this free bet. In other words, it is a risk-free wager: you can either lose (and your bankroll remains untouched) or win some money without investing a cent. Free bets are usually granted as welcome bonuses or within some promotions when you need to do particular wagers to receive a bonus;
Reload Bonus. You can consider it as a type of a deposit bonus: when you make a deposit (usually, this bonus is offered on certain days of a week), you receive some extra money, like 10%, 20%, or 50%;
Accumulator insurance. If you like parlays, look for an acca bonus that will make your parlay more secure. The insurance allows you to make one mistake when you pick teams for your parlay: if one of your selection loses, acca bonus will keep the whole deal active. It's like a second chance for your accumulator and it can be really helpful especially if you combine more than five bets.
Now, let's see what Arizona online sportsbooks offer its bettors as welcome bonuses. We will indicate the maximum bonus you can receive using their promotional offers, but remind you to check terms and conditions before signining up for any bonuses.
| Sportsbook | Bonus Type | Bonus size |
| --- | --- | --- |
| Caesars Sportsbook | First Deposit Bonus | 100% deposit bonus of up to $1,000 |
| Unibet Sportsbook | First Deposit Bonus | Up to $1,000 in a form of a risk-free bet |
| WynnBET Sportsbook | First Deposit Bonus | Up to $1,000 in a form of a free bet |
| FanDuel Sportsbook | First Deposit Bonus | Up to $5,000 in a form of a free bet |
| BetMGM Sportsbook | First Deposit Bonus | Up to $5,000 in a form of a free bet |
User Interface
When we speak about the best sports betting sites and give you some recommendations, we consider everything, including how a website looks. Yes, you cannot judge a book by its cover, but the first impression matters, too. You may protest: why, I am not here to feast my eyes with a top-notch design, but trust us, a decent sportsbook must be convenient and user-friendly. You will regret opting for a bookmaker with a poor layout when you fail to find a bet slip and lose the most profitable price ever.
Online sports betting was invented for bettors' convenience, so why opt for a website that is not convenient? Always check if you can easily find all markets, promotions, contact information, and cashier. If you are used to making wagers using your mobile phone, make sure the mobile version is well adapted to your screen.
Mobile Experience
We reckon most of our readers place their bets and spin slots via their smartphones so we can not but mention top sportsbooks with the best Arizona sports betting apps. All apps are legal in Arizona so you can easily find them in AppStore or Google Play and enjoy betting on the go! We did not include any offshore sports betting apps in this list for quite an obvious reason: in most cases, you will not have access to downloading them from Arizona.
| Betting App | iOS | Android | Legal in Arizona |
| --- | --- | --- | --- |
| Caesars Arizona | Yes | Yes | Yes |
| Unibet Arizona | Yes | Yes | Yes |
| WynnBET Arizona | Yes | Yes | Yes |
| FanDuel Arizona | Yes | Yes | Yes |
| BetMGM Arizona | Yes | Yes | Yes |
Responsible Betting in Arizona
If you bet on trusted and respectable sports betting sites, you have definitely seen disclaimers warning you about Responsible Gambling. We suppose that most bettors just pass them over as we all do with terms and conditions signing up at any website. Still, it is not just a formality: responsible gambling principles are essential for everyone and for you, too – even if you can't even imagine yourself being a problem gambler. So, what is a responsible approach towards gambling?
So,

what is a responsible approach towards gambling?

1
Determine your budget and never spend more than your initial limit.
Even if your intuition screams it will work out. Even when it is almost impossible to resist one more bet or spin;
2
Treat gambling as fun.
Never rely on sports betting or any casino games to make a living. Responsible gambling is not a job: it is a hobby that can potentially bring you some profit. Nothing more, remember;
3
Say no to drugs and booze.
This tip is actually suitable for all life situations, but we are not here to popularize healthism and simply mean you shouldn't be high when you gamble. You can not control your bankroll and your overall performance when you are not sober, so take it seriously;
Don't be shy to cry out for help. Not literally, of course: thanks to the Responsible Gambling Committee, you can call or message healthcare organizations that can help you combat your gaming addiction if you feel you developed one.
Conclusion
Let's finish our long read with a summary: we said much, and we guess you need some quick facts to wrap your head around. So, to sum up: you can bet in Arizona; you can use local and offshore online sportsbooks and make sports bets at tribal casinos or particular sports betting retail kiosks. You can wager on horse racing using a single mobile app or licensed off-track kiosks.
It seems that a bumpy road Arizona traveled before making sports betting legal was worth it: sportsbooks willingly expanded their operations to the Grand Canyon State, and bettors got access to more opportunities than tribal casinos can offer. However, the new era for Arizona gambling has just started so that we may see new acts and bills, but it is unlikely that things will ever change against legal betting.
What is the legal gambling age in Arizona?
It depends on where you gamble. If you use local sportsbook, you must be at least 21, but offshore sportsbooks can accept players from 18.
Is Sports betting completely legal in AZ?
Yes, it can be said so. At the moment, you can bet on professional and college sports in brick-and-mortar and online bookmakers including the ones having a license of the offshore jurisdictions. Horse racing betting is also allowed but is limited to a one betting app and various off-track locations.
Can I use my smartphone to bet online in Arizona?
Sure you can — unless a sportsbook you chose does not offer a mobile version or a mobile sports betting app. Most bookmakers we mentioned in our review have decent apps for on-the-go betting experience, and the law does not limit such a betting option.
Are AZ sports betting sites safe?
All licensed sports betting sites can be trusted, especially if they are approved by local gambling commission of Arizona. Still, although your personal data and funds are protected, don't forget about responsible gambling principles: no sportsbook can save you from gambling addiction.
Last updated on 25 Jan 2023- 10:47
Get bets with a yield of 100-700% delivered straight to your inbox!