French League 1 is the main soccer competition in France. Its major championship attracts millions of bettors worldwide, and online sports betting sites offer various promos, bonuses, and high odds for French Ligue 1. In this overview, you will read about the best sportsbooks, learn some betting tips, and know the top teams to wagers.
How French Ligue 1 Betting Odds Work
The Ligue 1 betting is not much different from wagering on the other soccer leagues. Much depends on a sportsbook you choose: odds formats, number of betting markets, prices, and bonus offers. Still, a match coupon will look more or less the same, at least, when it comes to the majority of games. Let's look at what you can find at most sports betting sites when you open the Ligue 1 tab.

Ligue 1 Winner Odds
The French Ligue odds for a Match Winner are the most straightforward type of bets. It implies predicting who will win the game outright. It might look the following way at the sportsbook:
Team 1: 3,2
Draw: 3,45
Team 2: 2,34
In our example, you see the Decimal odds format. It's very simple to understand: just multiply your stake amount to the odds, and you will get your final payout. The lower the odds are, the more probable is the outcome to happen.
You can also come across alternative odds formats: American and Fractional.
American odds look like this:
Team 1: +220
Draw: +245
Team 2: +134
When you see positive American odds, it means your possible winnings from a $100 wager. Negative odds, like -100 or similar, indicate how much you need to bet to win $100. You don't need to wager exactly $100, of course: it's only a proportion.

Fractional odds come in a format of a fraction:
Team 1: 11/5
Draw: 27/11
Team 2: 25/19
To read such odds correctly, just remember the formula: How much you win/How much you bet.
Of course, there are many more available betting options. Besides Match Winner bets, you can find Handicap markets for betting on the winning margin, Totals, where you predict the number of goals score, and various props. Props involve betting on players or teams stats and events that don't directly impact the final outcome.
For instance, you can find odds for such outcomes as the first team to score, or the most scoring half, etc.
Speaking about halves, there are also winner, handicap, and totals bets for every half and quarter of the match.
PSG Odds to Win Ligue 1
This season, PSG seems to be the strongest favorite. According to experts and oddsmakers, it has extremely high chances to win the title and become the next champion of France. At the moment, the club is ahead of the ranking, so its Futures are getting lower and lower.
---
888sport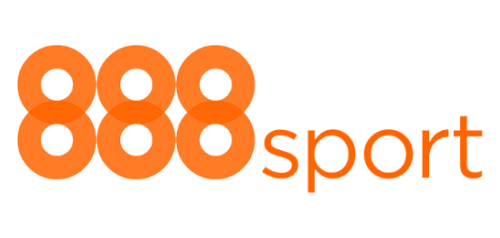 888Sport is one of the major bookmakers with a very impressive soccer coverage. Besides Ligue 1, you can also wager on other European leagues, and also find markets for approximately thirty sports disciplines. The bookmaker is proud of top-tier licenses of Gibraltar, Great Britain, Malta, and Ireland, and is available in many countries worldwide.
The bookie has relatively competitive odds, especially when it comes to major events like the Ligue 1 finals. With an average margin of about 5% and a welcome bonus of up to €100, you can take the most of the offered coverage and get some really good results. Besides, you can come across various promos for soccer and particular events.
The coverage might include up to a hundred markets, from the most typical match winner, handicap, and totals bets to corners, cards, and players or team props.
---
Betway

Betway, a Maltese bookmaker, also has very good soccer lines. It welcomes new players with a £10 free bet, and gives access to multiple soccer markets, including halves, quarters, and props. Many events go live, and you can watch them via a live streaming service. The bookie offers pretty nice odds for soccer games, especially the match winner and handicap odds, and pays out pretty quickly.
Among the special betting options, there is a cash out feature. If you feel your wager is not going to win, simply take the stake back for a particular fee. Such an option is available for both pre-game and live markets.
---
BetFinal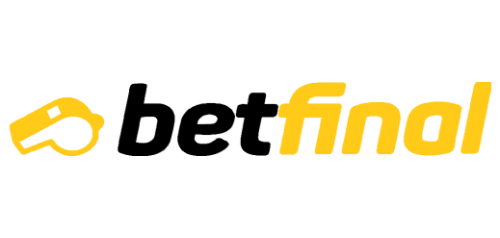 BetFinal has it all: from the most traditional Ligue 1 markets to exquisite BetBuilders based on players stats and Combo Bets. The odds are also inspiring: you can find markets with about 3% margin, which is very competitive.
The sportsbook is a safe: it works under the Curacao gambling license and has positive reviews from many customers worldwide. Among its best features is cryptocurrency payments: you can deposit and withdraw funds in Bitcoin, Litecoin, and Ethereum.
BetFinal's bonus program is also worth attention. It offers regular promos, like Monday $10 free bets or Acca insurances, when your parlay wins if a single pick is lost.
---
Which Bookmaker Has the Best Ligue 1 Title Odds
The title odds are constantly changing, so experienced bettors always monitor them changing. On this SuperBetting page, you will find the most accurate Ligue 1 odds offered by the top trusted sportsbooks. At the moment of creating this review we saw the best odds at Bet365; still, you will need to double-check before you place your own wagers. Here is the average offering you can find at most bookies:
PSG -50000
Marseille +20000
Rennes +20000
Nice +30000
Lyon +100000
Monaco +100000
Strasbourg +100000
Lille +100000
Lens +450000
Montpellier +450000
Nantes +450000

How to Bet on the French Ligue 1
First, you need to choose a reliable sportsbook with competitive odds. We have already showed you a couple of such bookies, but you can find many more on the Internet. Don't forget to read our reviews: we have collected the most actual info on all major bookies and some small-revenue ones on our website. How do we tell a good bookmaker from a bad one? Here are a couple of tips for you:
Check the gambling license. Always opt for a bookie that works under control of some gambling authority. The best bookies are the ones with the Malta Gambling Authority, the UK Gambling Commission, and Gibraltar Gambling Commissioner licenses. Still, there are many good betting sites with less respectable licenses, but they are still trusted. Here is when unbiased reviews from real users can help you.
Read the reviews. Look through various independent review platforms and look what other people say about a bookmaker. Try avoiding places that have many complaints about payout delays or zeroed accounts.
Check the odds. Although we insist that people should bet only in entertainment purposes, you still don't want to wager at very low odds. It's much more fun to get good profits if you are lucky to win, so make sure your bookie takes no more than 5% margin for the top soccer wagers.
Look through the coverage. Although the soccer line with a match winner, totals, and handicap bets is the most popular one, it's better to opt for a bookie that offers more betting variants. It's a sign of a good odds provider and means that your overall experience will be fine.
Live betting. Live betting gives you a chance to catch very tasty odds and get the most of the gambling thrill at the same time. Don't miss this opportunity and make sure a sports betting site has a convenient in-play betting section with a good choice of markets, including the last-minute ones.
Conclusion
Betting on Ligue 1 is not difficult as soon as you are aware of the game rules and have a genuine interest towards teams and players. At the end of our review, we want to remind you about responsible gaming principles: keep your experience fun! To avoid a gambling problem, make sure you don't bet more than you can afford and deal with safe and trusted bookies that can help you if any issues arise.
FAQ
Who is the favorite for the championship in the French Ligue 1?
At the moment, PSG is regarded as the club having the most chances to win the championship. The PSG's title odds are currently -50,000.
What types of betting odds are available for the French Ligue 1?
Depending on a sportsbook, you can find various markets. The coverage may reach about a thousand different bets, including Match Winner, Handicap, Totals, Corner and Cards bets, bets on halves, and various props like the First Team or the First Player to Score.
What betting strategy should I choose to bet on Ligue 1?
It all depends on your goals and overall experience. Many bettors find spread betting markets the most lucrative on the long-term run, while the others opt for corner betting in the live mode. Some experts claim that the most profitable option is betting against the public, when you wager on an unpopular team that still has a chance to win.
Who scores the most goals in Ligue 1? Which striker should I bet on?
At the moment, Wissam Ben Yedder is the striking leader of the league. Besides, the top ranking includes such stars as Martin Terrier from Stade Rennes and Kylian Mbappe from Paris Saint Germain.
Get bets with a yield of 100-700% delivered straight to your inbox!