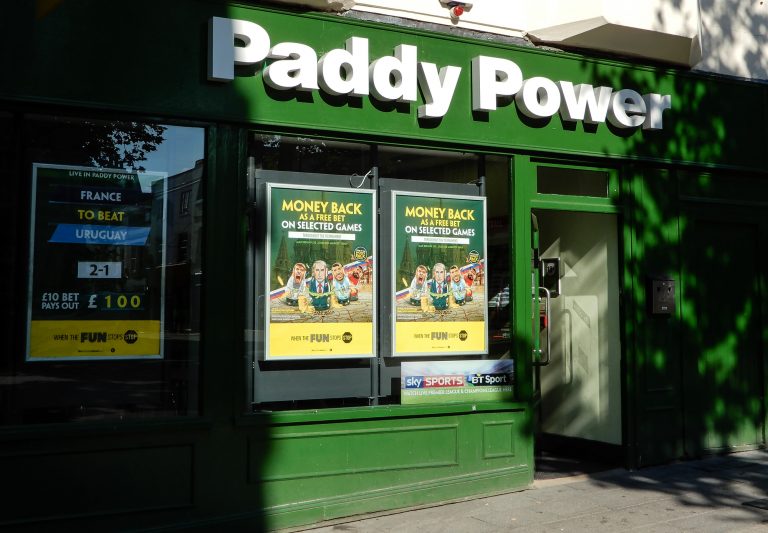 A recent promo video by the popular sports betting operator Paddy Power caused a huge wave of negative reactions in social media. Fans attacked the bookmaker for the offensive comments in the video in relation to the LGBT community.
"We are sorry!"
Well-known sports betting provider Paddy Power got under fire for the latest video within the "Fan Denial" promo campaign. The bookmaker weekly releases videos, featuring fans' reactions when their favorite teams lose. The idea has an entertaining character and aims to amuse the sports fans in such a fun manner. However, the latest clip by the bookmaker generated a wave of outrage in the social media as fans noticed some abusive signs in relation to the LGBT representatives.
In the controversial video, one of the fans made an offensive comment that people consider as homophobic. The comment by the fan contained the words "salty rent boys." The video was recorded following the match between Chelsea and Arsenal at the FA Cup Final. Fans accused Paddy Power of an inappropriate attitude towards the LGBT community. They also attacked the bookmaker for diminishing the rights of the homosexual players, who may also find the comment offensive.
Paddy Power obviously did not expect that such a huge scandal would arise in the social media and hurried up to remove the controversial video from its channel. The bookmaker also released an apology statement, in which the company reps said they were sorry if they accidentally hurt other people's feelings.
A social organization Kick It Out was one of the first ones to react to the bookmaker's controversial clip. The organization stands for the equality of players' rights in the big sport, regardless of their skin color, ethnicity, and sexual orientation. Kick It Out's reps released a tweet, accusing Paddy Power of ruining the future of global football with such promo campaigns as the previous one.
By the way, it was not for the first time when Paddy Power had to apologize for its offensive actions. Previously, the popular bookmaker was accused of racism. It happened when the operator released an ad in front of the iconic fight Mcgregor vs.Mayweather, which said "Always bet on black."
Another case took place when Paddy Power released the billboards in England, engaging football players to find an extra job. For example, the bookmaker suggested that some players should try their forces in cleaning services, etc.
Paddy Power is one of the frontrunners on the sports betting niche (launched in 1988). The operator has its army of loyal fans worldwide due to its rich sports markets, excellent odds, and generous bonuses. It is hard to say for sure whether the bookmaker did all those things mentioned above in purpose to attract public attention or for some other reason. Anyway, it's good to know that Paddy Power's reps are ready to admit their mistakes. Hopefully, they will learn from them too.
Liked this publication?