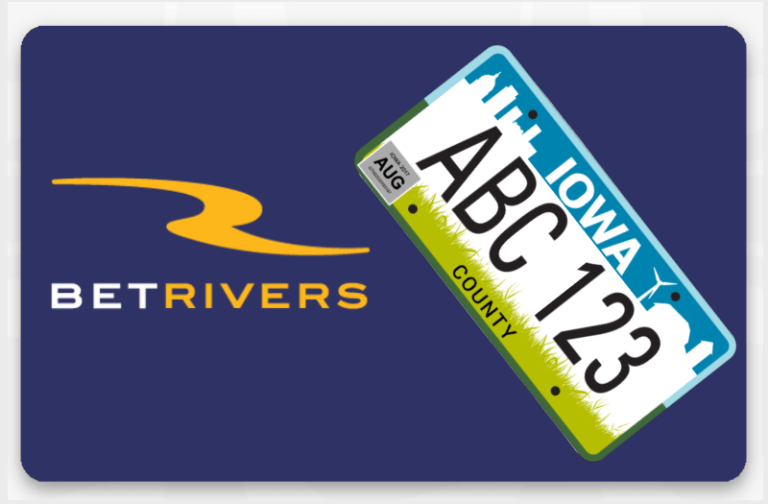 BetRivers is a well-known online sportsbook with a reputation for generous bonuses, an excellent desktop experience, and prompt payments. Rush Street Interactive, based in Chicago, founded BetRivers Sportsbook following the Supreme Court's 2018 decision to lift a federal prohibition on sports betting. BetRivers' mobile application and desktop website are now available in several states, and the list is growing.
Iowa

BetRivers

Iowa now permits legal internet sports betting throughout the state. BetRivers Iowa is one of the few online sportsbooks available. BetRivers is one of the most well-known sports betting brands in the United States, and for a good reason.

BetRivers Iowa provides exceptional value and a dependable platform for all of your sports betting needs. BetRivers collaborated with Wild Rose Casinos to obtain its Iowa gaming license.

Before 2021, all accounts had to be opened in person, even for online sports betting. You can now register from anywhere in Iowa using your phone or computer.
Affiliate

at BetRivers Casino

In Iowa, Wild Rose Casinos is BetRivers' official casino affiliate. One in Jefferson, one in Emmetsburg, and one in Clinton are the three locations. BetRivers was able to gain a presence in the Iowa and offer its online sportsbooks thanks to this cooperation.
At this time, none of the Wild Rose Casinos have an in person BetRivers Sportsbook.
While playing BetRivers on your mobile device, you may still visit Wild Rose Casino and enjoy their sports betting lounge. This is a fantastic way to bet on any sport.
Betting

on Football and Other Sports

You may bet anywhere in Iowa with the real-money sports betting app. Now is the time to download and enjoy the pleasures of betting on:
Football: NCAA college football odds and NFL betting.
Basketball: NBA and college basketball betting odds.
Tennis: Place bets on tennis tournaments all over the world.
Golf: PGA betting, pro futures, player props, and round-by-round betting.
MMA: UFC betting and odds.
Soccer: Bet on soccer matches from across the world, including the English Premier League and the Champions League.
Plus, wager on MLB, NHL, auto racing, boxing, and other sports.
Betting

Lines and Odds for Football

At BetRivers, you may wager on football games 24 hours a day, 7 days a week.

They cover NFL betting every week, including all current NFL lines. Support your local gridiron heroes by betting on Vikings, Bears, or Packers chances. Do you want to improve your NFL odds? It's possible that the Chiefs may repeat their recent success.

This is the pinnacle of professional football betting. BetRivers is simply the best place to wager on the NFL. You can choose from NFL moneylines, NFL prop bets, NFL parlays, and much more when betting on NFL games with us. Check out the NFL Vegas odds right now and place a wager on the game.
Do you enjoy betting on college football as well?
All season long, at BetRivers, you'll find the most up-to-date college football lines for the biggest games. Whether you want to bet on Alabama or Clemson, you'll discover NCAA football betting lines and odds here. You can also wager on the Iowa Hawkeyes and Iowa State Cyclones.
The

Best Sportsbook Experience Online

We at BetRivers believe that the client always comes first. We care about our customers and strive to provide the most pleasing sports betting options and customer support possible. Your transactions are safe and secure with the dependable BetRivers Sportsbook app, and they pay right away when you win. That means you may gamble with confidence at any time of day or night.

BetRivers Iowa also provides the following services:
A 1x gameplay bonus with no gimmicks or strings attached is available to players.
On-the-spot live streaming and betting on games.
A Bonus Bank and Bonus Store brimming with bonuses and extra play.
Constantly updated betting lines and odds.
You can also join the popular iRush Rewards program when you register.
Every real-money wager you put as an iRush member earns you both Loyalty Level Points and Bonus Store Points.
Then there's the Bonus Store, where you can get top prizes.
The state of Iowa has granted BetRivers a gambling license. They believe in ethical gaming and place a high value on honesty. You must be at least 21 years old and a resident of Iowa. There are some additional terms and restrictions that apply. This is a real money wager game app. People who play games should be careful and only play with money they can afford to lose.
Last updated on 26 Jan 2023 - 15:09
Liked this publication?