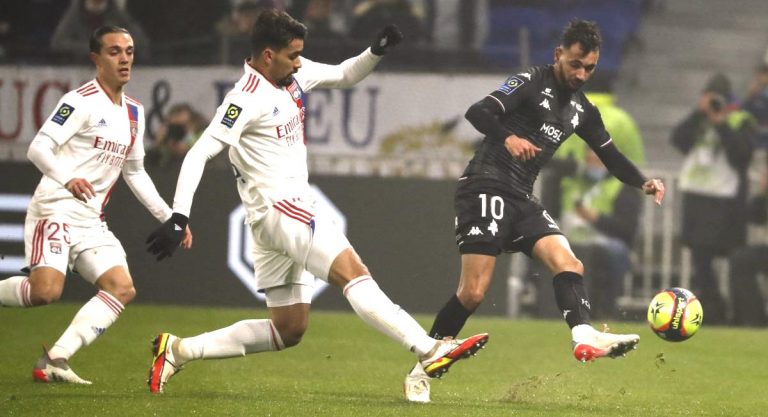 For both beginners and experienced players, it is important to understand the field of betting and know the terms that will help you better understand the game. Therefore, before you start betting, you need to do your research, find the information you need, and make sure that you understand all the terms that are used in the field of betting. In this review, we will look at one of the frequently encountered terms – push – and find out what is a push in betting and what meaning does it have for players in sports betting.
Sometimes, when placing bets on total or handicap, the outcome of the game accurately reflects the values ​​set for the handicap or total. In this case, the player can choose the push function – which means a refund. More information about point spreads, half points, Moneyline bets, and combined scores you may easily find in recent articles on the internet.
For example, if a player bets $ 200 on Team A (handicap -2) to win a game against Team B, and the match ends 2-0 in favor of Team A, the player's $ 200 is returned to the account (according to the bookmaker's rules).
Some players choose zero handicaps to play it safe – in such cases, if the match ends in a draw, the player gets his money back.
You can get a push if the game ends in a draw. It turns out that a draw is not such a good outcome as a win, but also not as bad as a loss. A push is always the calculation of a bet by odds 1. That is the same draw, in which the bettor plays with the bookmaker at a specific bet.
When

does push occur in betting?

It is very easy to understand when you can make a refund (that is, push) in bets on totals with an integer value. For example, if you bet more than 2 goals on the total, and the game ends with the scores 1: 1, 2: 0, or 0: 2, then this means that you can push.

If betting on totals and handicaps have fractional values ​​(for example, handicap (-1.5) or Total over 2.5), then push cannot be applied for such a bet. However, there are times when this is still possible – for example, if the game was interrupted or did not take place (bad weather, riots in the stands, and other force majeure), and was not resumed within the next 24 hours. In this case, bookmaker companies most often calculate betting on such events with odds of 1.

If you have a push with an ordinary bet, then you will receive exactly the amount you placed. In the case of refunds for express betting, a lot depends on the outcome of other events. If the express bet wins, then if there is push, the total odds will be divided by the quote for the event in which the expense occurred.
Avoiding push
Many players want to avoid pushing, in which case some tricks can be used. One way to avoid the possibility of a push is to hook on the lane. The hook is a function where the bookmaker adds an extra half-point to ensure that there is a winner and a loser on both sides (this also helps to balance the players' actions).
Another way to avoid pushing is to move the buy line up or down by half a point. In football, moving a line from -3 to -2.5 allows a player to win more money over time if his favorite wins the game.
It is best to move the line in soccer to avoid pushing when the scatter is -3, -4, or -7.
In general, it can be noted that an increase in sports betting occurs when the spread or a total number of points coincides with the number on which the players bet. If you bet on team A as a favorite with -7 points to beat team B or C as an outsider by +7 points. If Team A wins by seven points, then both bets will count as a push and the money will be returned to the player (i.e. the player will receive all their money back).
Likewise, if a player places a bet on the total (over/under) in a game that was 47 points, and it ended with the final score of 27-20, then this bet will also be shifted. Betting is a wide topic so before you start doing football betting it is worth reading some information about specific terms such as push bets, betting line, point spread betting, bet pushes, Moneyline bet, wager, parlay, and also such known titles as New York Jets, Dallas Cowboys, Kansas City, Boston Celtics, Green bay packers. These terms may be used on every sporting event, so to know when your favored team wins, how the points scored, how to count total points and how to push bets – you better know the features of betting.
Сonclusion
Push is most common in football and basketball, although in general this function can be used in almost all sports. The over / under for a baseball game can be set to seven runs, and the same for football and hockey.
If we consider sports betting on an accumulator or a teaser as an example, then the process will be much more complicated.
it will depend on the rules of the particular bookmaker. If a player makes an express bet with four teams, and one of his bets was a bet on team A -7, which had a push, then this rate will drop to three teams. However, each betting company has its own rules, and in some companies pushing for express or teaser bets is considered a loss. Therefore, for entertainment purposes, before making pushes, it is important to study the rules of a particular sportsbook and your bookmaker company.
Last updated on 20 Jan 2023 - 14:35
Liked this publication?