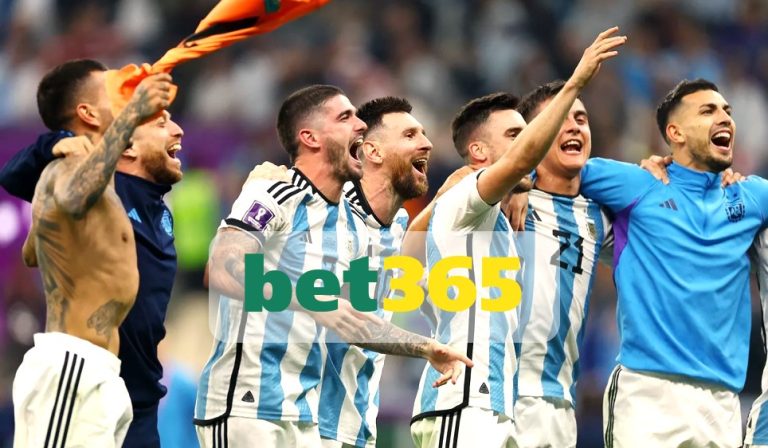 Bet365 reportedly lost around £10 million as a result of Sunday's riveting World Cup final, in which Argentina defeated France on penalties after extra time with the score locked at 3-3. Bet365 gave a variety of incentives, perks, and promotions during the World Cup final with the second-highest number of goals in history, which ultimately cost them a significant amount of money.
Due to the 2 Goals Ahead Early Payout option, wagers on Argentina to win in 90 minutes were settled when Angel Di Maria scored his second goal in the 35th minute. Even if Kylian Mbappe's late goal forced extra time, this was expensive. In addition, the bookmaker provided Super Boosted odds ranging from 4/6 to 6/4 for Messi and Mbappe to have a shot on goal, which attracted a great deal of attention and was highly profitable for gamblers.
The latter utilized other Bet365 promos, including as the Extra Time Extra Chance, which paid out in Bet Credits, and the Substitute Guarantee, which voided prop bets on Olivier Giroud and Ousmane Dembele when they departed the game early.
In terms of outright wagers, Argentina's odds to win the World Cup decreased from 8/1 to 9/1 following their opening loss to Saudi Arabia. As the finest player in the world, many gambled that Lionel Messi would win the competition's MVP title at odds of 12/1. Many were rewarded for betting on Enzo Fernandez of Argentina and Benfica to win Best Young Player at odds of 33/1.
The greatest reward of the World Cup Predictor game, in which participants may forecast the results of all knockout matches for free, was expensive for the bookmaker. The winner would get £100,000 for making the most accurate predictions after yesterday's final. Additionally, about £400,000 in prize money was awarded.
Last updated on 24 Dec 2022 - 18:55
Liked this publication?