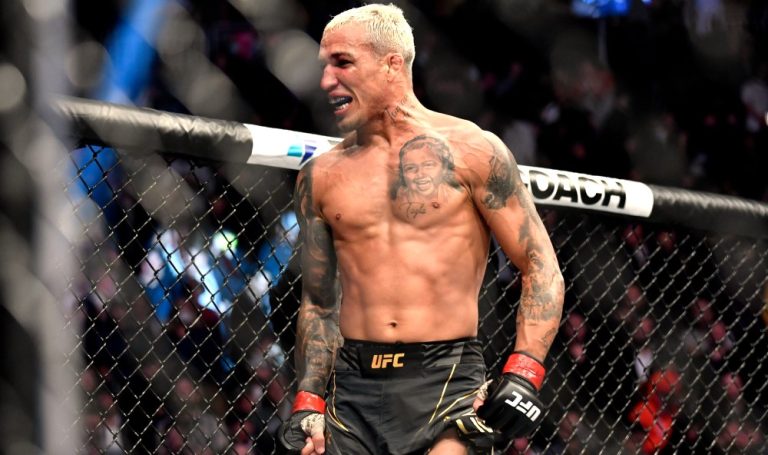 The lightweight UFC champion Charles Oliviera responded to speculations that he will try to use his advantage over the opponent in jiu jitsu and fighting in a bout against Justin Gaethje
'I'm going there as the MMA fighter and am not going to be desperate to take him on the ground. Forget about it. In all the times I've fought, I have never despaired of taking someone to the ground'.
At his exclusive interview with the Super Lutas channel, Oliviera claimed he will fight as the MMA fighter, with the whole set of MMA techniques, but without using any jiu jitsu methods. The Brazilian is confident about his upcoming bout, while admitting the opponent is strong enough.
Oliviera is now -165 favorite at US sports betting sites. The fight will take place on May 8.
Last updated on 29 Apr 2022 - 18:35
Liked this publication?