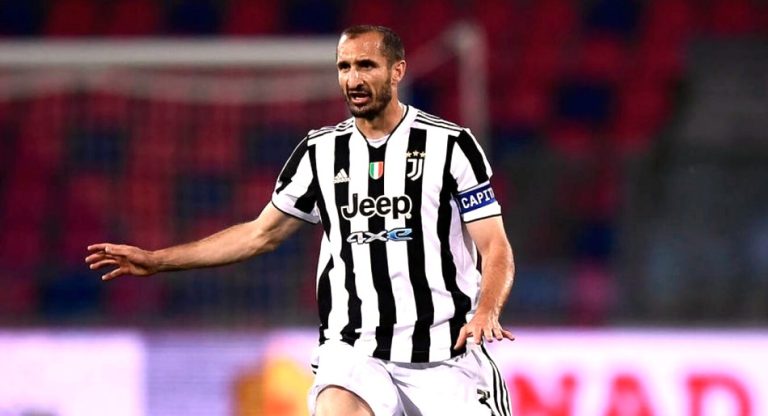 Italian national team defender Giorgio Chiellini has announced his departure from Juventus at the end of the season.
The 37-year-old player made such a statement after losing to Inter in the Italian Cup final (2-4).
"Behind 10 great years, now the guys have to continue what they started. I did my best and I hope I left something behind. On Monday I will say goodbye to Juventus' home stadium and then, if I still have something left in the tank, I might have a trip to Florence.
It's my conscious choice 100 percent, I'm happy to leave at such a high level because for many years I said I didn't want to end up struggling and not being able to play at my level. I have given it my all, soon I will be the biggest fan of Juventus from the outside. After so many years at this club, you can't get rid of it," Football Italia quotes Chiellini as saying.
At the same time, Chiellini has not yet decided on the option to continue his career. He has two offers in hand from the MLS.
It should be recalled that the defender joined Juventus in 2005 from Fiorentina for 7.7 million euros. During that time he played 559 matches for the Turin club, scoring 36 goals and providing 25 assists. With Juventus he has won nine Italian league titles, five Italian Cups and Supercups, and also became Serie B champion in the 2006/2007 season.
Last updated on 12 May 2022 - 12:37
Liked this publication?