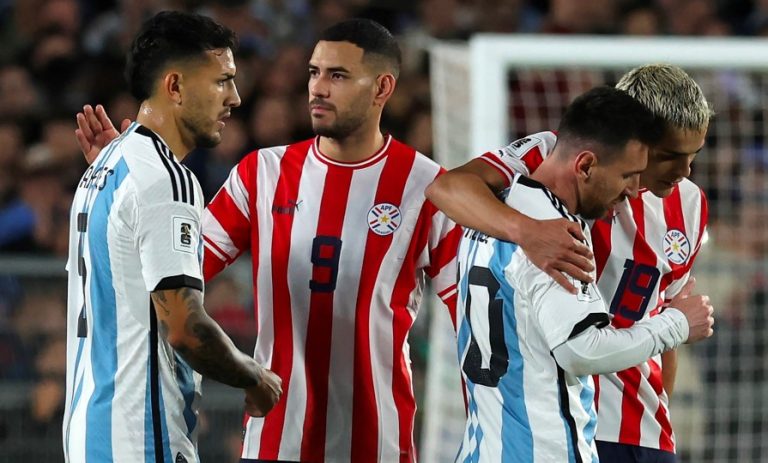 In a recent World Cup qualifier match between Argentina and Paraguay, an incident involving football superstar Lionel Messi and Antonio Sanabria, a former Barcelona player now with Tornio, made headlines. Argentina secured a victory with a single goal from Nicolas Otamendi at the Estadio Monumental.
Messi, who made his comeback during the second half of the match, found himself in the spotlight due to a clash with Sanabria. Both players had previously spent time at La Masia, which added an intriguing layer to the confrontation. During the exchange of words between the two, Sanabria appeared to spit on Messi's back.
However, Messi downplayed the incident after the game, saying, "Truthfully, I didn't see it. My teammates told me in the locker room that he spat at me. I don't know who this boy is, and I don't want to make a big thing out of it."
In contrast, Antonio Sanabria denied the act and attempted to diminish its importance, saying, "I was watching the footage. It looks like I spit on him, but no, nothing to do with it. It was far away. Nothing happened with Messi. It looks like I spit on him, but nothing to do with it; it was far away. I totally deny it."
This incident added drama to an already intense football match and sparked conversations among fans and pundits alike.
Last updated on 16 Oct 2023 - 14:53
Liked this publication?