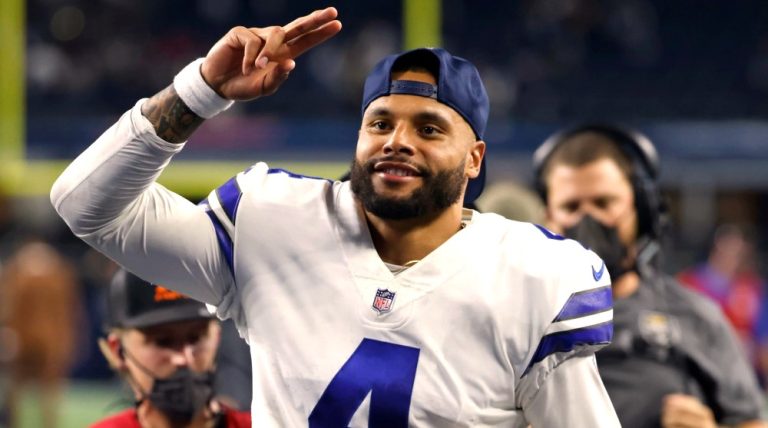 Cowboys QB is actively preparing for the 2022 season after a long rehab
Dak Prescott was forced to be on a long break after his ankle trauma last season. He dedicated the whole off-season to restoring his health. However, his aim was not to just become healthy and get rid of the trauma consequences, but also focus on getting a great shape and be fully ready for the season.
According to the latest interview with Prescott he gave in his annual camp at the Star in Frisco, he said he has reached the best shape ever. The quarterback is now looking forward to the next season and hopes for the top results. Although he'd spent the previous offseason and training camp rehabbing, he still managed to bring the NFC East title. His current stats are 410 completions, 68.8 completion percentage, and 37 touchdown passes. The last one is the single-season record for Cowboys.
Last updated on 12 Jul 2022 - 11:32
Liked this publication?