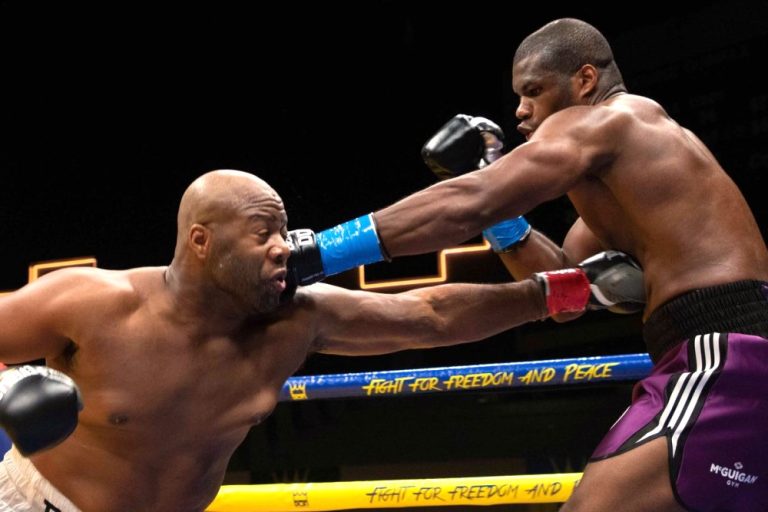 Daniel Dubois needed less than 10 seconds to complete Trevor Bryan's problem in a jai alai arena at Casino Miami on Saturday night.
Dubois ultimately put Bryan out in the fourth round with a nice left hook in a little ring in a remote place in front of roughly 600 fans. Bryan fell forcefully, landed face first, and struggled to move, but the count was stopped when it became evident that he had no hope of getting up. At approximately 12 seconds, he stood up and wanted to continue.
Don King, who oversees Bryan, advertised the carnival at the aging casino under the banner of freedom and peace; three anthems played in a ring heaving with over 50 people, including a dozen ceremonially dressed police officers with firearms, before the first bell. The Ukraine anthem has been inserted by King.
Bryan entered the ring unbeaten in 22 fights, inexperienced, confident, and the WBA's "regular" heavyweight champion – the WBA presently has nine weight classes, each with a super and a normal champion.
It's boxing's curse, but the guys who carry the ordinary belt typically get a crack at the man who has the super title. Fights for the regular championship serve as qualifiers for a match against the true champion. It's chaos, but it frequently works: it doesn't work in the heavyweight class, where the WBA champion is Oleksandr Usyk, who will face Anthony Joshua in August. Usyk was never going to face Bryan, and he's not going to face Dubois anytime soon.
Last updated on 14 Jun 2022 - 13:40
Liked this publication?