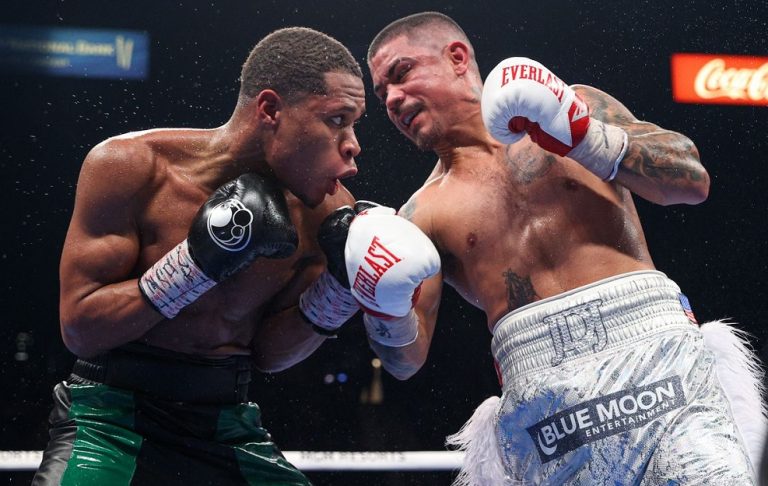 The main event of the professional boxing tournament ended up with the victory of Devin Haney, the ultimate favorite of the bout and the WBC world champion.
From the beginning, the leader of the combat was not evident, as Diaz chose to begin the fight in an aggressive manner, using his skilful combinations allowing him to knock Haney off balance. Still, Haney has managed to win all rounds but the 4 and 7, and showed a more brutal performance that he usually did.
Haney got off to a fast start in the early rounds, using his speed and an eight-inch reach advantage to tag Diaz with heavy punches and sharp combinations. The body work of Haney was also effective as he repeatedly cracked Diaz to the ribs, even as his punches drifted low several times, resulting in a number of warnings from the referee.
The round 12 nearly became fatal for Haney, but the result of the decision was unanimous in the end: 116:112, 117:111, 117:111 final scores were an obvious victory of the 23-year old Haney and confimed his status as the lightweight champion.
Most likely, the next Haney's opponent is George Kambosos, 28, the WBC Franchise Lightweight Champion
Last updated on 06 Dec 2021 - 14:13
Liked this publication?