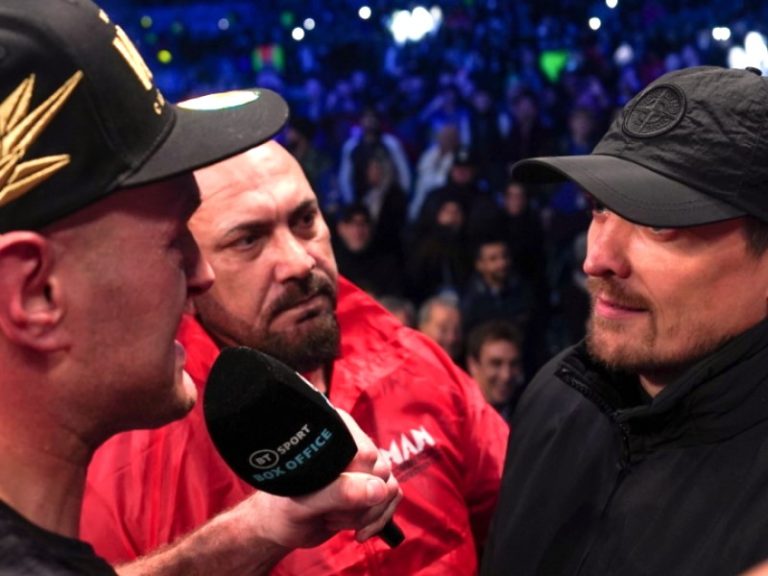 A heavyweight title fight between British Tyson Fury (33-0-1, 24 KOs) and Ukrainian Oleksandr Usyk (20-0, 13 KOs) appeared to be on the verge of cancellation. It was announced by promoter Frank Warren (Queensberry Promotions).
The fight is expected to take place on April 29, which Warren believes is still the goal date, and he also stated that the bout will now take place only in the United Kingdom, despite previous interest from the Middle East.
"We're still none the wiser, we're still waiting for it to be done, it's all coming to a head now, but it's still not done," Warren said when White asked for an update on the venue, with Wembley Stadium being mentioned as the favorite.
Warren went on to explain that he was unwilling to discuss why the discussions were stalled, with his only answer being, "You need the agreement of both boxers to make it happen, and at the moment we don't have that, so that's where we're at."
"We're working hard to make it happen," Warren added. "And, with the greatest respect, I didn't ring you to do an interview about it, you rang me.
"So, out of courtesy I'm telling you where we are, but I'm not going to be conducting negotiations at the moment they're confidential between the two parties.
"But, I would say it's not going to go past the end of this week that's for sure because the proposed date is April 29."
Last updated on 09 Mar 2023 - 19:47
Liked this publication?